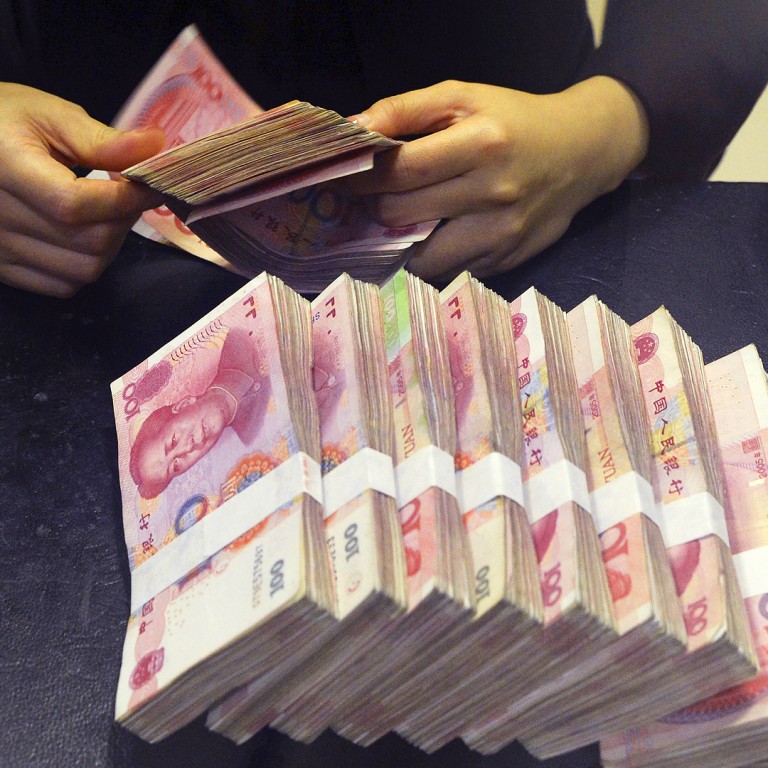 China to scrap loan-to-deposit ratio requirement for commercial banks in bid to boost slowing economy
Revision of 20-year-old law is latest move to reform sector and boost lending as growth slows
Beijing plans to scrap the loan-to-deposit ratio for mainland China's commercial banks in yet another bold move to overhaul the sector and bolster lending as economic growth slows.
The State Council said on Wednesday that it had approved a draft amendment to the 20-year-old commercial banking law that would end a cap on banks lending a maximum of 75 per cent of their deposits.
The State Council said the sector's regulator would keep monitoring loan activity and risk in real time after the ratio was scrapped.
Gu Weiyong, chief executive of Shanghai-based Ucon Investments, said the move would give the market a lot of confidence. "It is a major policy and adds to the evidence that the latest round of financial reform … will have some substance," Gu said.
The decision is part of a national push for reform to attract new competitors to the sector to give more small businesses access to funding.
The central government hopes small businesses can help drive growth by shifting the economy's focus from infrastructure construction to domestic consumption.
But mainland banks - which have enjoyed a cosy monopoly of the market due to a high net interest margin resulting from the guided interest rates by the central bank - have overlooked cash-hungry small businesses, preferring to focus on lending to big state-owned enterprises.
The scrapping of the loan-to-deposit ratio would give new players including online banks and privately owned lenders a big opportunity to aggressively expand their businesses.
It comes after Premier Li Keqiang said early this year that he would use mainland free-trade zones as a tool to force a sea change in the banking system.
Beijing also introduced the deposit insurance system last month, a major step towards fully liberalising the interest-rate mechanism.
The central bank has used the loan-to-deposit ratio as one tool to contain risks of a loan spree.
"The loan-to-deposit ratio is no longer an effective … tool to adjust liquidity in the market," Bank of Shanghai official Peng Liwen said. "The regulator will still be able to police the sector well."
Under real-time monitoring, the China Banking Regulatory Commission will use administrative powers to stop or suspend lending by specific banks when risks arise.
The premier has made repeated calls for innovation, and has endorsed efforts by internet giants to offer online financial services.
" It is certain to be a stimulus to the stock market," retail investor Zhang Wei said.
"Any determined reform measure is a positive factor to the market."
This article appeared in the South China Morning Post print edition as: Beijing to scrap commercial banks' loan-to-deposit ratio