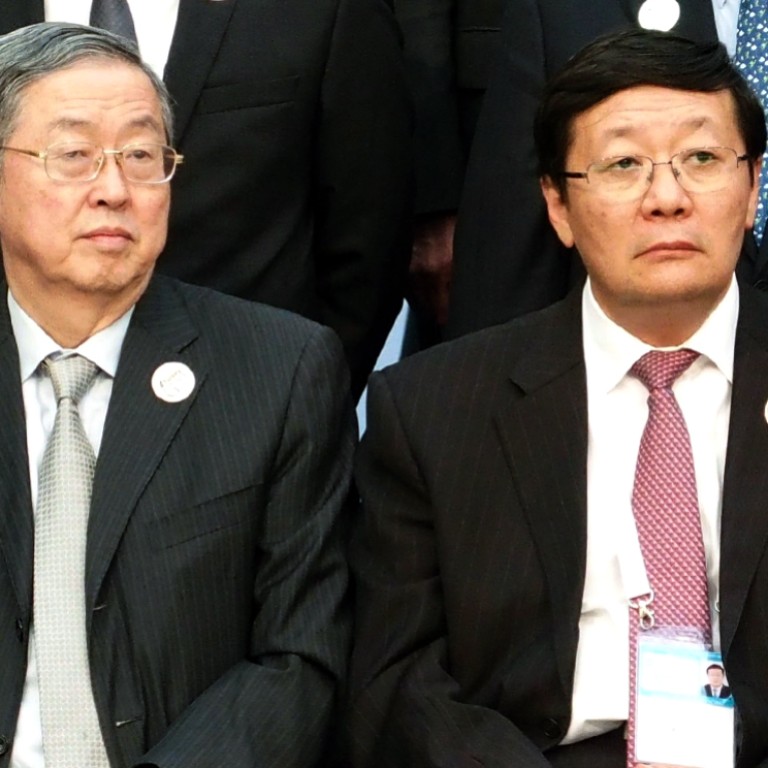 China tries to calm investors nerves, saying markets stabilising and more reforms on way
China's policymakers and regulators tried to soothe the country's jittery markets on Monday, promising deeper financial market reforms and stressing the economy was showing signs of stabilising as stocks resumed trading after a four-day long weekend.
Looking to draw a line under wild gyrations in Chinese equity markets, which have fallen 40 per cent since mid-June, China's securities regulator said it would take more steps to ensure stable markets, while government officials said the worst of the volatility was over.
"The government won't normally intervene, but when there are severe, abnormal fluctuations in the markets, the government can't just sit on the sidelines and must take decisive and timely measures," the China Securities Regulatory Commission said late on Sunday.
It added it would consider launching a circuit breaker system for the country's stock indexes to halt trading if there are particularly wild price moves.
After an initial bounce, the comments had a fairly muted impact on stocks, which were trading for the first time since Wednesday.
The CSI300 index of the biggest stocks in Shanghai and Shenzhen was up 0.3 per cent, while the Shanghai Composite Index was 0.9 per cent higher by the lunchtime break.
The China-based investment community was last week put on edge following media reports that the China chairwoman of Man Group Plc, Li Yifei, had been taken into custody to help with a police probe into stock market volatility.
However, Li said on Monday that the reports were incorrect, saying she spent last week in industry meetings and then took a five to six day trip to meditate.
Chinese policymakers are determined to show their financial markets are back to normal after the wild swings in stocks combined with last month's surprise devaluation in the yuan, or renminbi, caused jitters in markets around the world.
China's Central Bank Governor Zhou Xiaochuan told financial leaders from the world's 20 biggest economies over the weekend that Chinese equity markets had almost completed their correction after a steep run up in the first half of the year.
"Currently, the renminbi to dollar exchange rate already tends toward stability, the stock market adjustment is already roughly in place and financial markets can be expected to be more stable," Zhou told G20 finance ministers in Turkey, according to a statement from the People's Bank of China, the central bank.
Finance Minister Lou Jiwei was quoted in the same statement as saying central government spending would rise 10 per cent this year, up from the 7 per cent growth budgeted at the start of 2015.
A string of soft economic data has made it harder for Chinese regulators to bring stability back to their markets, as fears grow of a hard landing for the world's second-biggest economy.
The economy is headed for its slowest expansion in 25 years and concerns have been building that it may miss the official growth forecast of around 7 per cent.
However, analysts say increased government spending, combined with five interest rate cuts since last November, mean that risk has diminished.
"We remain of the view that the considerable monetary, fiscal and macro prudential policy stimulus already in place and expected will put full-year growth in the 'about 7 percent' range," said Tim Condon, head of research for Asia at ING Bank in Singapore.
China's top economic planning agency tried to back up that view, saying on Monday that the country's power usage, rail freight and property market have all shown improvement since August, indicating the economy is stabilising.
"The economy is expected to maintain steady growth and we are able to achieve annual economic growth target," the National Development and Reform Commission said.