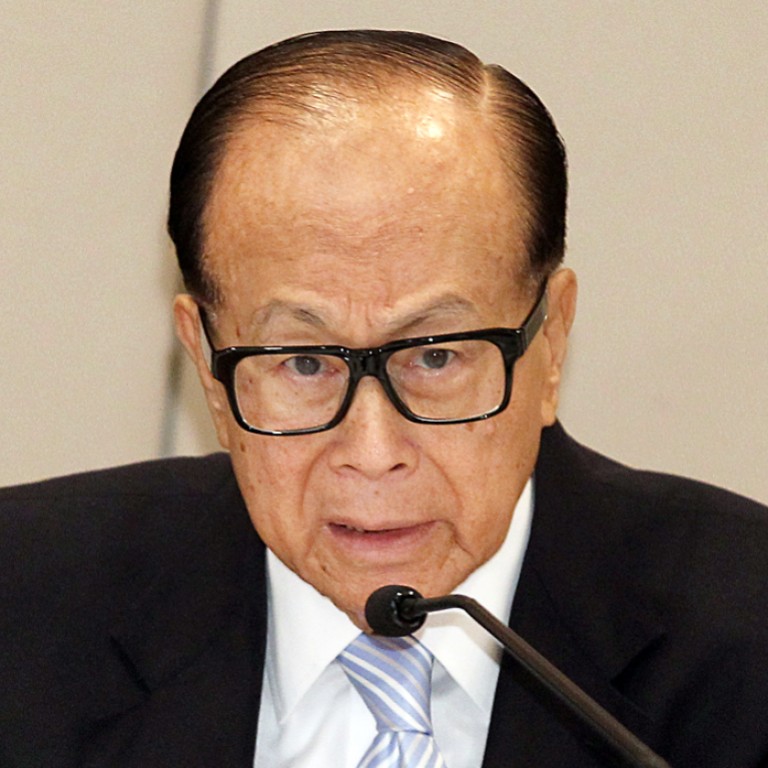 Chinese state media continues tirade against Hong Kong tycoon Li Ka-shing in People's Daily commentary
Chinese state media has continued its tirade against Hong Kong tycoon Li Ka-shing over his offloading of assets worth billions on the mainland.
Communist Party mouthpiece People's Daily urged readers to "build a better country to make his departure today become his regret tomorrow".
In an article published on its WeChat social media account on Sunday night, the newspaper attempted to play down the impact of Li's sell-off of mainland assets but admitted it could be seen as a "landmark event" that might have some negative impact.
But it added: "China accounts for more than 12 per cent of the global economy … Can the withdrawal of a single businessman affect the fundamentals?
Read more:  Leave Li Ka-shing alone: Chinese newspaper says whether he pulls investments from mainland is just business
"We won't need to worry about investors not coming after Li's departure as long as China deepens its reforms … and keeps the market lively," the commentary piece said.
Mainlanders should not need to persuade Asia's richest man to stay, nor should they hurl abuse at him in righteous indignation, it said.
The 87-year-old has been restructuring his business empire since the start of the year, a move widely seen as paving the way for his eldest son Victor Li Tzar-kuoi, 51, to take the helm after he retires.
After investing heavily in mainland China during the 1990s, companies under Li's control have in recent years sold off major property developments there, including the Oriental Financial Centre in Shanghai's Lujiazui district for HK$8.96 billion in 2013.
Li has apparently shifted his business focus overseas. Companies under his control acquired British mobile phone services operator O2 for £9.25 billion (HK$111 billion) in March.
The furore over Li's withdrawal started earlier this month when the Outlook Institution think tank, set up under the auspices of state news agency Xinhua, carried a strongly worded commentary on the tycoon, accusing him of abandoning the mainland market just as its growth was slowing.
CK Hutchison, Li's flagship company, said in a statement that Victor Li had reiterated earlier that the group had not pulled out from Hong Kong or the mainland, and the purchase and sale of assets were normal business conduct.