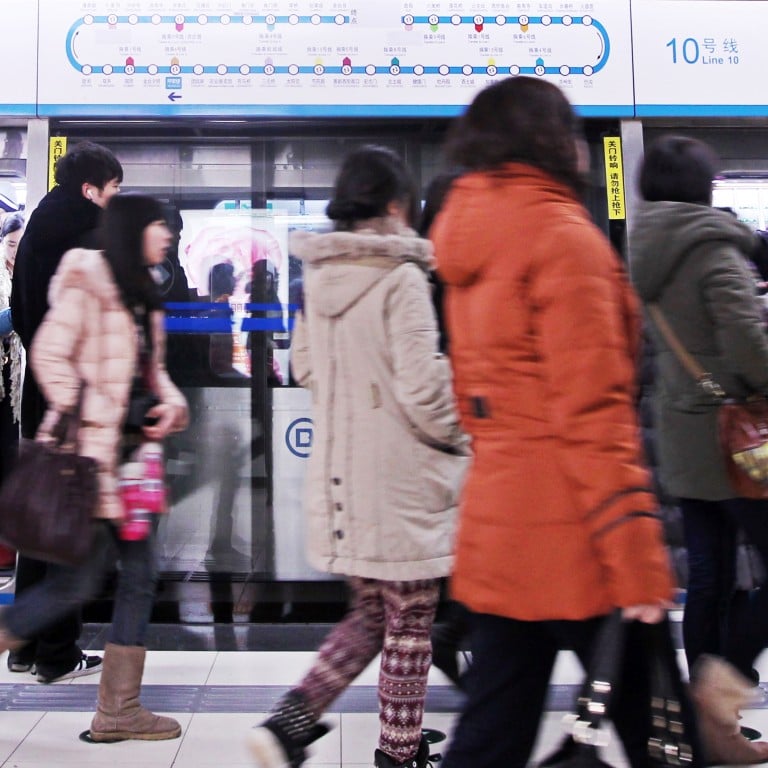 Beijing to build 12 new subway lines to help support growth as Chinese economy slows
Beijing will construct 12 subway lines in the coming five years as part of a nationwide efforts to support growth as China's economy slows down.
The Beijing Rail Transportation Construction Plan (2014-2020), which calls for six new subways lines and extensions to six existing ones, has been officially approved by the National Development and Reform Commission (NDRC), according to the Beijing government.
The national capital was one of the three cities approved by the commission to continue with their subway construction plans on Tuesday, which totals investment of 465 billion yuan.
The projects in Beijing are estimated to cost 212 billion yuan. Eight subway projects in Tianjin will need 179 billion yuan while 7.3 billion yuan is budgeted for seven projects in Shenzhen.
The commission has approved a raft of infrastructure projects such as airports, railways and subways to help maintain growth.
One of the new lines in Beijing, the Pinggu Line, will be part of a greater 1,000km express rail network announced earlier this year linking Beijing with Tianjin and surrounding Hebei province. Some 22km of the 72km Pinggu line will pass through Sanhe city in Hebei, reducing commuting time for residents who work in the capital.
The plan also features a new driverless automated people mover connect a station on subway line 6 to another on line 7 via the central business district to ease traffic congestion in the city centre.
Meanwhile, the Airport Express Line will be extended to the west, Fangshan Line to the north, subway line 8 to the south, subway line 7 to the east, and Changping and Batong lines to the south.
Work will begin on eight of the lines by the end of this year.
When the 12 lines are completed by 2020, the capital will boast 27 subway lines totalling just under 1,000km that will support developments in several key urban areas such as the Universal Studios in Tongzhou district and the Beijing Future Science City in Changping district.