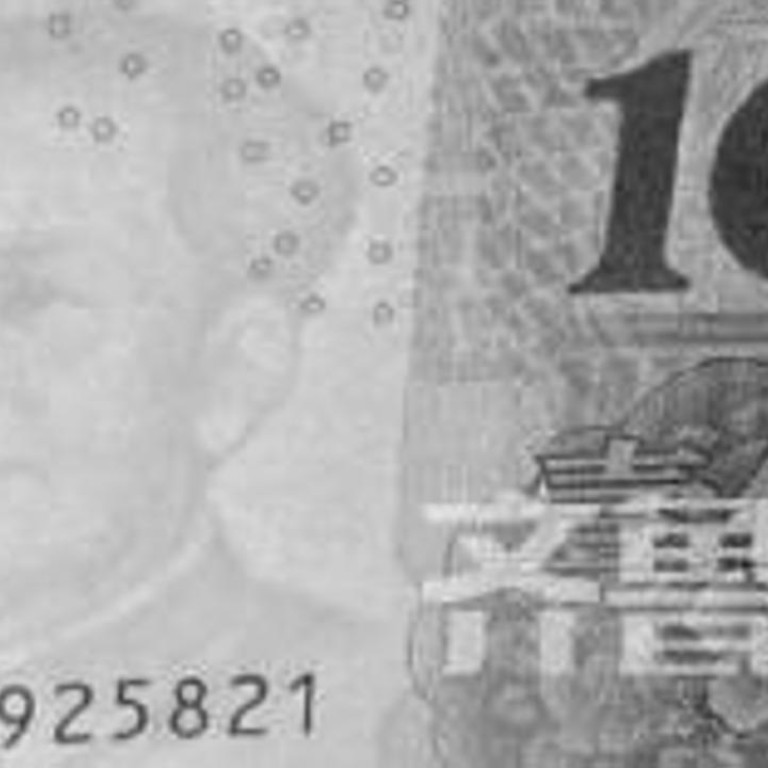 Mao Zedong money raises eyebrows: rare error means Chinese leader has two left eyebrows on 100-yuan banknote
Resident in Shandong province, who spotted mistake after being given genuine banknote by his local bank, told its rarity means it could be sold for up to 1.5 million yuan (HK$1.8 million)
A Chinese man who withdrew a newly issued 100-yuan (HK$120) banknote with the watermark of Mao Zedong's face from his local bank was stunned to see the former leader had two left eyebrows, mainland media reports.
The resident of Kenli county, in Shandong province, was told that the banknote, although genuine, featured a rare printing mistake, which agents said could mean it had a resale value of up to 1.5 million yuan, Qilu Evening News reported.
The man had asked the teller at his local bank to include a new 100-yuan banknote so that he could see what it looked like while withdrawing 10,000 yuan earlier this week.
He was surprised that when he looked closely at the watermark of Mao on the left-hand side of the banknote, he saw that Mao had two distinct left eyebrows.
The man posted photographs of the banknote on mainland social media, and then visited another bank, along with a reporter from his local newspaper, to check on the banknote's authenticity.
He was told the money was a genuine 100-yuan banknote, the newspaper reported.
The man then contacted agents, who offered to help him sell the banknote at an auction house or to private collectors. "They told me its a 'falsely printed banknote' so I could sell it for between 1 million yuan and 1.5 million yuan," he said.
A bank employee told Qilu Evening News that the banknote was defective because of a printing mistake. "We can only say if the banknote is a counterfeit, not why the banknote was falsely printed," the employee said, without saying whether or not the defective banknotes were still being circulated to the public.
The new 100-yuan banknote - China's largest denomination banknote, dubbed "the high-roller gold" because of the colour of its number 100 - was issued on November 12.
Its design is similar to the previous edition of the note, issued in 2005, but features changes to make it more difficult to forge, including ink that changes colour, an extra serial number, a new security line, and unevenly printed patterns of Beijing's Great Hall of the People.
However, it has already suffered other problems since it became legal tender, with reports that a number of automatic bank machines were unable to identify the new banknotes and were rejecting them the day after they began to be circulated.