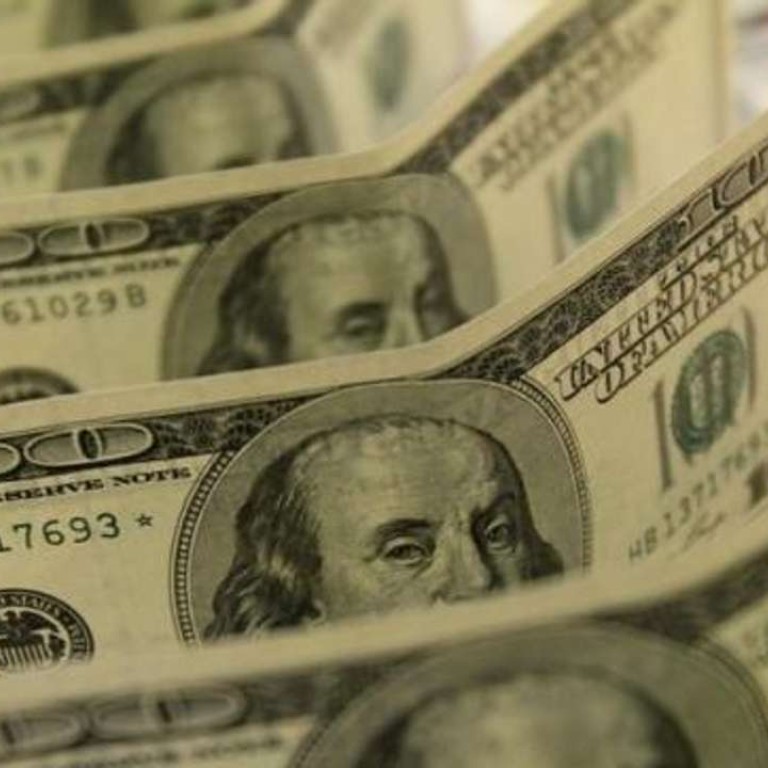 China's foreign exchange reserves rise in June, beating market expectations
Analysts had tipped reserves to fall amid concerns over nation's slowing economy and the impact of Brexit
China's foreign exchange reserves rose unexpectedly in June, but the gains come amid renewed fears of capital outflows after Britain's vote to leave the European Union.
The foreign exchange reserves stood at US$3.21 trillion at the end of last month, up US$13.4 billion from the end of May, according to data released by the People's Bank of China on Thursday. Analysts polled by the Reuters news agency had expected reserves to fall by about US$20 billion.
The reserves dropped by US$27.9 billion in May and US$125.2 billion in the first half the year from the end of 2015.
Concerns about the global economic fallout from Brexit have led to a weak sterling and strong US dollar, which has added to pressure on the value of the yuan.
The Chinese currency has fallen 1.6 per cent against the US dollar since the British referendum in June.
Societe Generale also noted a fall of over 1 per cent of the yuan against trade-weighted currency basket since the referendum.
"This unusual pattern of double depreciation might suggest Chinese policymakers' higher tolerance for depreciation but could risk intensifying capital outflow pressure," it said.
A Shanghai-based trader with a mid-sized bank, who declined to be named, said post-Brexit signs of capital outflow in China were "not weak".
"If the yuan breaks the psychological level of 6.7-6.8 [to the US dollar], it will trigger bigger capital outflows, but we won't see panic flight like last December and early January," he said.
Part of the rise in the foreign exchange reserves last month was the result of the strengthening Japanese yen, said Bank of China researcher Wang Youxin.
The yen gained more than 7 per cent last month. Wang estimated the proportion of yen-denominated assets in China's foreign exchange reserves may surpass the share held in sterling.
Though they foresaw outflow pressure, economists said the more transparent US dollar/yuan fixing policy had made the direction of the yuan's movement predictable and reduced worries about capital flight.
"Capital outflows are manageable, which we think means don't threaten the US$3 trillion line in the sand for foreign reserves. We see the turnaround from near panic about outflows at the beginning of the year to today a powerful argument for staying the course on exchange rate policy," ING said in a note.
The central bank has also stepped up communication with the market to dispel worries of a sharp or continuous post-Brexit depreciation of the yuan. It said on Wednesday the dividend payment in June and strong outbound acquisition by Chinese companies pushed up demand for foreign exchange and drove down the yuan's value against a basket of currencies.
"We believe the yuan will continue to fluctuate ... against the US dollar ... and the yuan will remain generally stable against a basket of currencies," the central bank said in a statement.
This article appeared in the South China Morning Post print edition as: Surprise rise in China's forex reserves in June