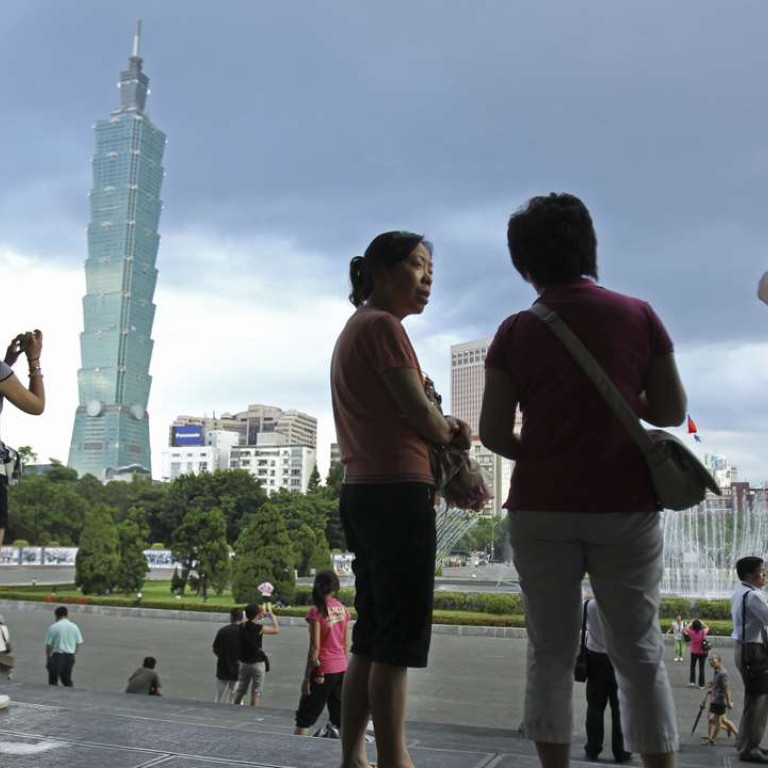 Fall in mainland visitors trims Taiwan's tourism income
A fall in mainland visitors to Taiwan continued to have a negative impact on the island's balance of tourism service payments in the second quarter of this year, according to official media.
Citing data from Taiwan's central bank, the China News Agency reported on Saturday that the island's second quarter balance of tourism service payments recorded a deficit of US$671 million, marking the second consecutive quarter a deficit was recorded. The second quarter's deficit was greater than the US$202 million recorded in the first quarter.
During the April-June period, the central bank said, the number of mainland visitors to Taiwan fell 6.3 per cent, while the number of total foreign arrivals rose 2.2 per cent.
In the three-month period, the number of South Korean visitors rose 33.5 per cent, the number of visitors from the Americas grew 7.7 per cent, and the number of European visitors rose 4.6 per cent, the bank data showed.
Beijing was blamed by Taiwan's tourism investors for using its tourists as a bargaining chip against Taiwan's new government since the independence-leaning Democratic Progressive Party swept to power in January elections.
The number of mainland Chinese tourists who visited Taiwan – 4.2 million last year – fell 10 per cent year-on-year in March to 363,878, according to Taiwan's Tourism Bureau.
Last month, a fatal bus accident that killed 24 tourists from Liaoning province, plus the Taiwanese guide and the driver, on Taiwan's No 2 highway, on the last day of their tour rubbed salt into the wound of Taiwan's tourism.
Despite the increase in total foreign arrivals, the deficit seen in the second quarter's tourism service payments rose US$333 million from a year earlier because the average daily consumption of foreign visitors trended lower, the central bank said.
The central bank said the number of group mainland visitors to Taiwan fell 21.5 per cent in the second quarter. Mainland tour groups boasted a higher consumption power, so the drop in their arrivals dragged down Taiwan's tourism income in the quarter.
In the second quarter, the current account, which mainly measures a country's merchandise and service exports, recorded a surplus of US$17.13 billion, up US$1.36 billion or 8.6 per cent from a year earlier on the back of an increase in merchandise trade and in returns of direct overseas investments and foreign exchange investments, the central bank said.