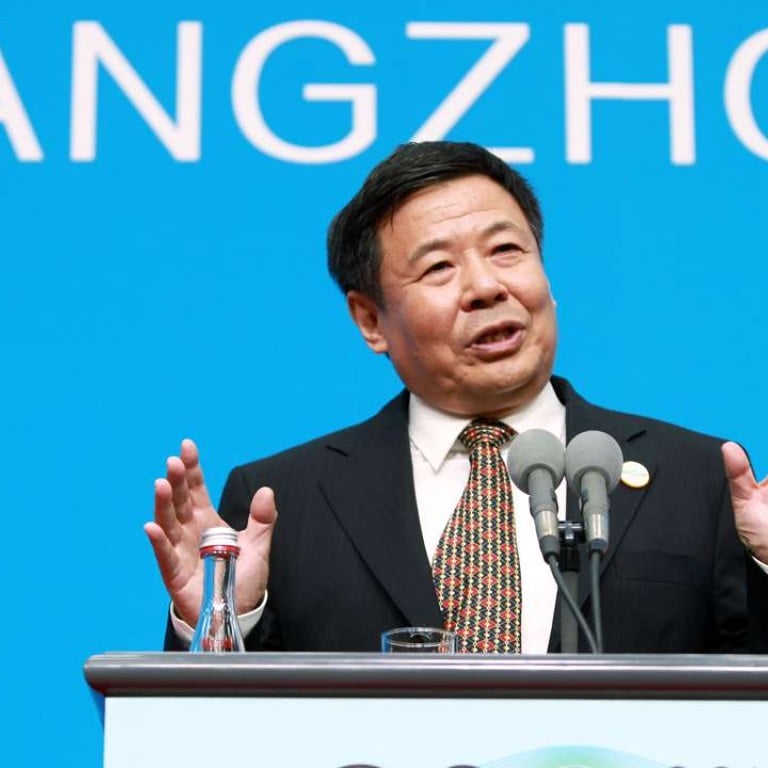 China talks down negative interest rates ahead of G20 summit
Finance vice-minister says monetary policy must go in hand with fiscal and structural reform
Without naming the European Central Bank or Bank of Japan directly, finance vice-minister Zhu Guangyao told a press conference in Hangzhou, eastern Zhejiang province, that central bank purchases of assets and charging lenders for placing funds with the monetary authority were "unsustainable" and that the effects of such policies in bolstering growth had been diminishing.
Speaking of the Federal Reserve, Zhu said it had to improve its communication with financial markets as the divergence of monetary policy among advanced economies was one of three major risks for the global economy, along with Britain's exit from the European Union and weak emerging recovery.
America's response to the global financial crisis in 2008 by adopting quantitative easing "saved the Western World from collapsing", but that particular game of monetary policy was no longer effective, he said.
"As such, it's necessary to comprehensively use monetary, fiscal and structural reform policies," said Zhu, a Sherpa in China's Group of 20 negotiations who helped to nail down detailed wording of a communique that will be endorsed later by the leaders.
Zhu said the agreement by major economies to use more than short-term measures is a "milestone" in progress in G20 policy coordination. Another notable step was the consensus that no competitive currency devaluation should be allowed, which was already agreed upon by G20 central bankers and finance ministers.
China is trying hard to make the two-day G20 summit an endorsement of the country's rising power and global leadership, although China domestically is grappling with a persistent economic slowdown, quickly rising debt level and an army of zombie industrial companies.
But Zhu told a room of hundreds of journalists that China was already an example of the world and that other G20 members were often interested to learn about China's growth experiences, and specifically, President Xi Jinping's ideas on governance.
Even for China's overcapacity problem in sectors such as steel and coal, a thorny issue between China and its major trading partners from Washington to Brussels, Zhu said China was among the first major economies to take reparatory actions and is seriously working to solve the problem.
"We have the most forceful measures" among G20 members in addressing overcapacity, Zhu said.
For instance, China was trying to create special bankruptcy courts across the country to facilitate closure of redundant businesses, he said.
This article appeared in the South China Morning Post print edition as: China takes aim at old growth playbook