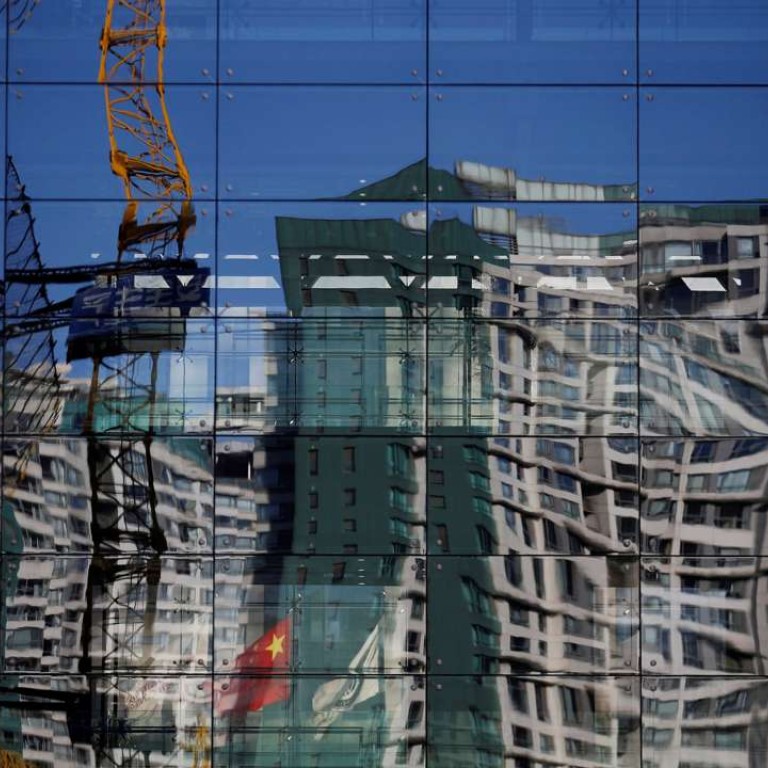 Here is how China is going to quietly save its economy
Lenders to make low-profile fund infusions in targeted areas
Financial juggernaut China Development Bank is spearheading a government-backed drive by the country's three policy lenders to stimulate economic growth through stealth.
The government is deploying the lenders to make low-profile, targeted cash infusions into specific areas, rather than adjusting monetary and fiscal levers in headline-grabbing manoeuvres that affect the whole economy.
And unlike listed state-owned commercial banks that have to keep an eye on the bottom line and answer to investors and auditors, policy lenders can put their full loan weight behind state or local government goals.
In theory the three lenders – including the Export-Import Bank of China and the Agricultural Development Bank of China – need to turn a profit to stay in business but in practice they undertake a lot of responsibility for public spending.
"The days when Beijing called on the policy banks to become more market-oriented are gone," said Guo Tianyong, a banking professor at the Central University of Finance and Economics in Beijing. "By shifting quasi-fiscal functions to the banks and allowing the banks to boost leverage, the government can keep its own account book looking healthy."
The role of these lenders is growing at a crucial time in fiscal and monetary policy.
The finance ministry, which has budgeted a fiscal deficit of 3 per cent for this year and is in the process of swapping local government debt into bonds, is reluctant to embrace all-out stimulus.
At the same time, the central bank, partly worried about yuan depreciation, is holding off on major policy moves such as interest rates cuts, relying instead on day-to-day open market operations to keep enough funds in the banking system.
Enter the three policy lenders. The trio were recapitalised by the government last year, and the monetary authority is lending to them generously so that they, in turn, can lend to cash-hungry state companies and local governments to keep growth on track.
So much so that CDB's balance sheet added up to 3 trillion yuan (HK$3.5 trillion) from July last year to this June, contributing a tenth of the expansion in assets in China's banking sector, according to a research note by China International Capital Corp, an investment bank.
"It's not hard to imagine the policy bank has played an important role in the recent monetary expansion," CICC economists Yi Huan and Liang Hong wrote in the note.
The central bank lent 1.4 trillion yuan directly in cheap loans to CDB, on top of the bank's own fund-raising of about 1 trillion yuan via regular bond issuance and "special construction bonds", they added.
The increased capacity of policy lenders to help back infrastructure projects, from shantytown redevelopment to intracity railway lines, takes on greater importance when commercial banks are reluctant to lend and governments' revenues are stretched by slowing growth.
Fitch Ratings' Grace Wu said Beijing's empowerment of the three lenders had increased their "strategic importance to the state" as the money they lent was critical to funding the kind of projects that normal banks would not pursue, such as China's "One Belt, One Road" initiatives, social housing programmes and poverty alleviation projects.
While CDB officials across the country are shaking hands and signing deals with local governments, Agricultural Development Bank has promised 3 trillion yuan in the next four years to help the country's agriculture-related businesses.
There are concerns the country will pay a price for the aggressive funding by policy lenders.
Policy bank loans "appear to be point-to-point money-pumping", said Hu Xingdou, an economist at Beijing Institute of Technology.
"It's the latest example of a strong state hand in the economy, and overreliance on policy banks could reduce efficiency in the whole financial system and generate a great deal of bad loans – a big price China's taxpayers will have to pay eventually."
This article appeared in the South China Morning Post print edition as: Beijing is betting on its stealth Bankers