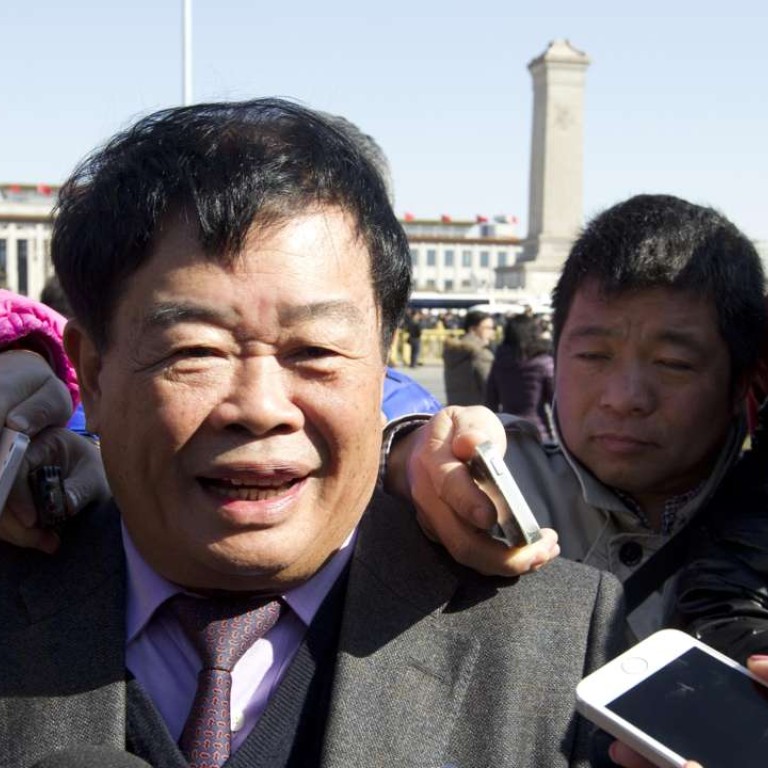 Is the world's factory 'hollowing out' as manufacturers pack up and leave China?
Concerns raised as increasing tax and labour costs prompt Chinese producers to move business offshore
Fears are being raised of a "hollowing out" in China, formerly thought of as the world's factory, after a mainland tycoon explained his rationale to set up factories in the United States and Foxconn, the world's largest contract electronics manufacturer, also suggested it might move some operations across the Pacific.
"Hollowing out" refers to the deterioration of a country's manufacturing sector when producers move to low-cost facilities overseas. Some economists believe the world's leading developed economies are being hollowed out, threatening full employment in those locales.
Since China's opening up in the 1980s and '90s, and particularly so since it joined the World Trade Organisation in 2001, China has been a key destination for manufacturing to relocate from advanced economies, in the process making it the world's second-largest economy.
Academics and Chinese workers have sensed a sea change in this situation after US president-elect Donald Trump began urging – and even bullying – American businesses to bring jobs back to the US at a time when China's tax and regulatory regimes are becoming hostile to private manufacturers.
The central government has also encouraged many labour-intensive businesses to move elsewhere as it tries to steer the economy towards higher value-added services and high technology.
In its haste to effect such changes, Beijing barely bothered to aid firms such as footwear maker Stella International, which decided a year ago to close its 13-year-old factory in the southern industrial hub of Dongguan, sacking thousands of workers.
Last week, Cao Dewang – the founder of Fuyao Glass, a leading global supplier of automotive glass – said that the US offers better conditions for his North American plant than China does for those at home. His remarks triggered heated debate about Beijing policies, including a corporate tax system described by some as "death tax". Taiwan-owned Foxconn Technology Group, which employs about a million workers across China to makes iPhones and other leading electronics under contract, earlier confirmed it was looking to set up factories in the US.
"Don't let Foxconn run away" ran a headline that went viral on Chinese social media. The entreaty was in stark contrast to a few years earlier, when Chinese media were describing Foxconn as a sweatshop that drove its employees to suicide.
Lu Zhengwei, chief economist at Industrial Bank, said China's own hollowing out probably started in 2012 when the country's services sector overtook manufacturing for the first time as the biggest contributor to nominal gross domestic product. This was praised by Beijing as a milestone towards industrial restructuring.
"The process began to get serious a long time ago … When we spoke highly of the increasing role of the service industry in our economic structure, it had already kicked in. That was 2012," Lu said, adding that China's high taxes and high land costs are now turning business away.
Meanwhile, the exodus of manufacturing from China continues. Outbound investment surged more than 50 per cent in the first 11 months of 2016 from a year earlier, with manufacturers involved in more than a third of China's overseas mergers during that period. At the same time, China's private sector investment at home rose just 3.1 per cent.
Factories funded by Hong Kong and Taiwanese money, which helped China's boom in past decades, were among the first to retreat. Eclat Textile, Taiwan's largest apparel company, said earlier this month it would pull out of China completely due to deteriorating business conditions and surging wage costs.
Only a few years ago, Changping district in Dongguan was home to hundreds of low-end electronics factories that hummed day and night to meet delivery deadlines, but today many factory compounds stand idle and the streets are quiet.
Xu Chenggang, a Hong Kong-based China economist, argued that poor domestic demand caused by low household incomes was the fundamental reason Chinese manufacturers are looking for investment opportunities abroad.
"When there is a serious lack of domestic demand, there is no return on investment because people don't buy products," Xu said.
Today's China resembles 1980s industrial Japan in many ways, according to Arthur Kroeber, head of research at Gavekal Dragonomics. China is dealing with an ageing workforce just as Japan did in the '80s, and both countries used their powerful exports to rise in the global economic rankings to threaten US political and economic dominance.
The difference is that Japan dealt with its hollowing out by moving quickly up the supply chain while keeping its core technology at home. China, however, still lags behind in innovation, according to Lu from Industrial Bank.
China's machinery manufacturing, the most advanced and investment-intensive part of its manufacturing economy, saw losses expand by 2 per cent in 2015 in a downward spiral, which has reflected in overcapacity and a short supply of high-end machines, according to a report from the Research Institute of Machinery Industry Economic and Management in Beijing.
Without doubt, China remains a powerful player in global manufacturing that enjoys a good infrastructure, an army of skilled and disciplined workers and a large domestic market.
"It's premature to worry about manufacturing in China being hollowed out just because a number of China-based manufacturers are shifting some operations to the US," said Leslie Young, a professor of economics at the Cheung Kong Graduate School of Business in Beijing.
"The most important measures to boost manufacturing in China are political – to assure Chinese manufacturers of a predictable business environment, transparent regulations, a level playing field and secure property rights."
This article appeared in the South China Morning Post print edition as: sound of hollow silence in idled workshop to world