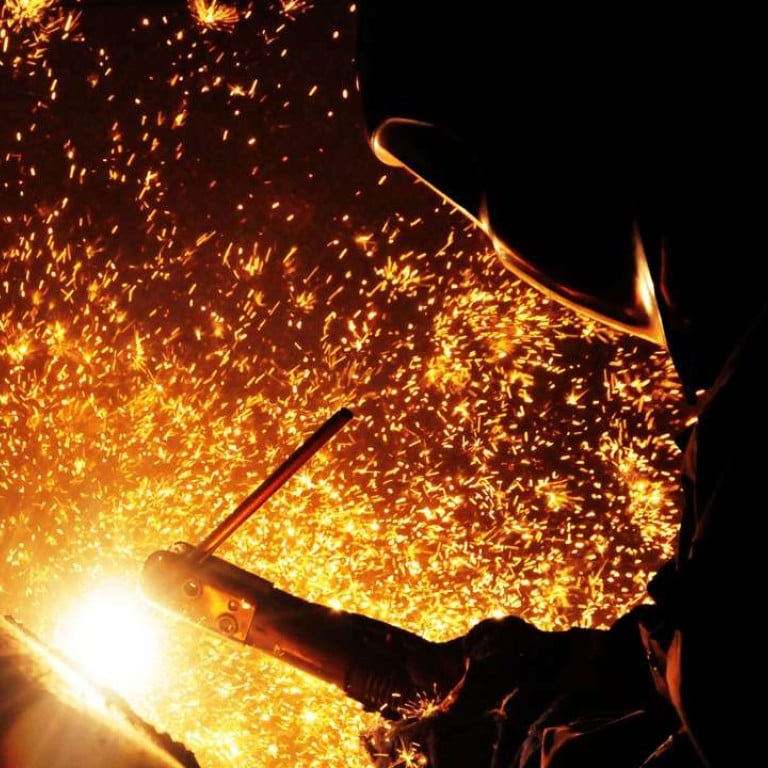 China starts 2017 with strong economic data and thick smog
Economic indicators marking the comeback of a polluting way of growth as half the country is blanketed in thick smog
A group of indicators measuring Chinese economic activities, the first available gauges of the US$10 trillion economy in 2017, showed expanding manufacturing and services, marking the comeback of a polluting way of growth as evidenced by a thick smog blanketing nearly half of the country.
While China is certain to achieve its minimum 6.5 per cent economic growth target for 2016, few analysts are celebrating in light of the appalling air pollution – some of the worst ever – and a long list of economic challenges ahead for 2017, from reducing debt and excessive capacity at home to managing a delicate trade relations with the US.
"If China really decides to expand overcapacity curbs to other sectors other than coal and steel, industrial added-value output will be affected," said Liu Xuezhi, an analyst with the Bank of Communications.
To make matters worse, China's trade "may deteriorate" after Donald Trump is sworn in as US president, while the European Union may also become more hostile to Chinese products this year, Liu said.
The EU and US, China's top two export destinations, have already launched investigations into what they say is dumping of products from solar to steel.
These factors are clouding China's economic outlook despite a strong reading of purchasing managers' indices, or PMIs. The PMI composed by Chinese media group Caixin, which covers small to medium-sized firms, reached a 45-month high of 53.5 in December. The manufacturing subindex rose by 1 point to 51.9, while the services index edged up 0.3 points to 53.4.
Official manufacturing and services PMIs released earlier by the National Bureau of Statistics, which focus more on large state-owned businesses, were also "expansionary" although the December readings marked a slowdown from November.
Improving exports in the fourth quarter were largely due to to Christmas and New Year orders, yuan depreciation and probably a rush of deliveries ahead of more trade barriers.
Zhong Zhengsheng, research director of CEBM Group, a subsidiary of Caixin, said it was unclear whether internal growth could offset the impact of property tightening and a potential slowing of expansionary policies.
Property investment may start to fall in the second quarter, about six months after property sales began to decline upon the government's restriction policies in October. This may force more reliance on infrastructure projects.
Zhang Yiping, a macro analyst at China Merchants Securities, was more concerned about the pace of financial deleveraging, which had triggered a bond market sell-off and a mini liquidity crisis in December, and the impact of the yuan exchange rate and capital outflows.
China's monetary policy has gradually turned tighter after the Federal Reserve raised its interest rate in mid-December, leading to possible hikes in 2017.
Meanwhile, the Central Economic Work Conference last month moved financial risk and asset bubble prevention higher on its work agenda this year.
This article appeared in the South China Morning Post print edition as: Heavy air pollution clouds resurgent growth