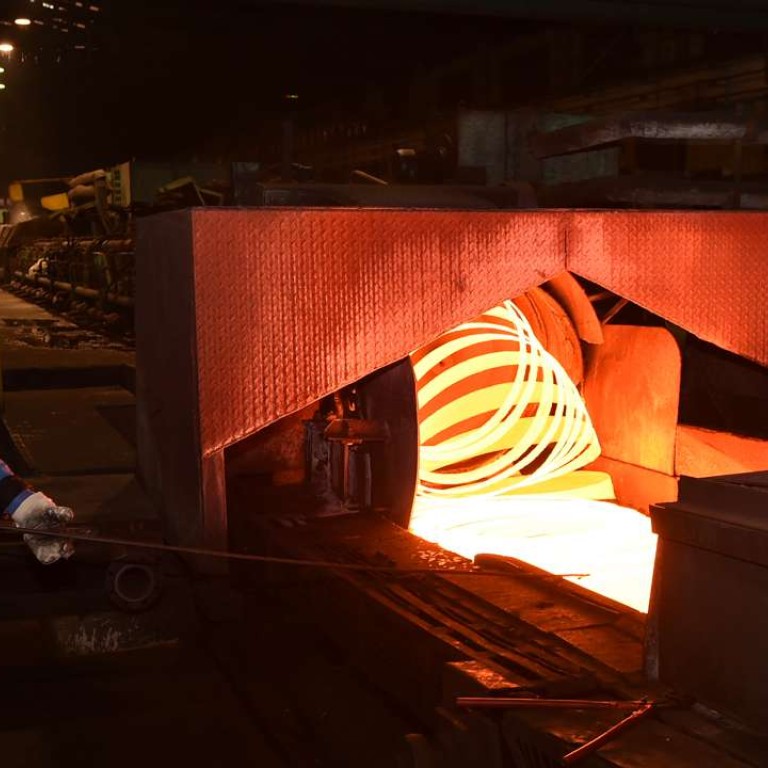 Can you still trust China's economic data after province admits cooking books?
China's National Bureau of Statistics released last year's headline growth figure on Friday. Gross domestic product expanded 6.7 per cent, making China one of the fastest-growing major economies last year.
But can China's GDP figures, along with other official economic data, be trusted after the provincial government in Liaoning publicly admitted this week that the government has been cooking the books when publishing its economic data from 2011 to 2014?
Here are a few of the main factors to consider:
If provincial economic data is cooked, will national data be?
Not necessarily. National and provincial statistics are calculated using different systems.
After provinces' GDP numbers have been added up, they always produce a total figure larger than the numbers produced separately to estimate national economic growth.
Local government officials can, and do, falsify economic data to help them gain promotion. As Chen Qiufa, Liaoning's governor, admitted publicly: local government officials make up statistics and good numbers help them into higher office.
The statistics bureau, however, does not have a similar incentive to inflate figures. In fact, the agency is trying to cut its reliance on numbers reported by local government officials. Instead, it prefers to collect data directly. For instance, it has developed a system connected directly to 700,000 large enterprises to measure industrial activity and it has also given devices to officials across the country who gather information on prices for inflation data. All are intended to reduce the distortion from local government officials.
The central reform leading group chaired by President Xi Jinping approved measures last October to improve the independence of China's state statistics system and to raise the quality of economic data.
Why are there always doubts about China's data?
Questions about the credibility of China's economic data have been raised for years, if not decades.
It is always a challenge to measure a quickly changing economy of 1.3 billion people and many parts of China's statistics apparatus are designed to fit a Soviet-style command economy, such as the focus on industrial output and the limited capacity to measure activity in the service sector.
Since the economy is changing so quickly, there are often mismatches, at least on the surface, of data. For instance, China reported hefty economic growth when electricity generation was barely growing in late 2014 and early 2015, an obvious diconnect because China's economic activity is often closely linked to power generation.
The statistics agency said the figures were correct because the economy was shifting away from heavy industries, which consume a lot of electricity, to services, which usually don't require much power.
Also, official data sometimes looks extremely flat. China's GDP growth was level at 6.7 per cent in the first, second and third quarters of last year, fanning speculation that a state hand was ironing out the fluctuations. But taking a long-term view, there are wide fluctuations in the figures if measured over years. China's GDP growth in 2016 was much lower than a decade ago when the expansion rate was 11.6 per cent.
If you don't trust China's official numbers, do you have any alternatives?
If you don't trust one number, you can look at others. Premier Li Keqiang said famously in 2007 when he was the Communist Party boss of Liaoning that he did not trust the province's GDP numbers and looked at railway cargo, electricity generation and bank loans to get an idea of economic activity, according to Wikileaks.
Many investment banks also use so-called "high-frequency" data, such as coal inventories at the northern Chinese port of Qinhuangdao to grasp changes in economic activity and to draw a big picture of economic trends.
But if you don't trust any of the numbers issued by the Chinese government there is little you can do. China's statistics law does not allow on-the-ground surveys without governmental approval and few institutions have the capacity to conduct massive data gathering on the mainland.
So, despite frequent doubts, China's official statistics are still widely used as the basis for analysis and discussion.
This article appeared in the South China Morning Post print edition as: Just how rubbery are those economic figures?