Yuan
Get more with myNEWS
A personalised news feed of stories that matter to you
Learn more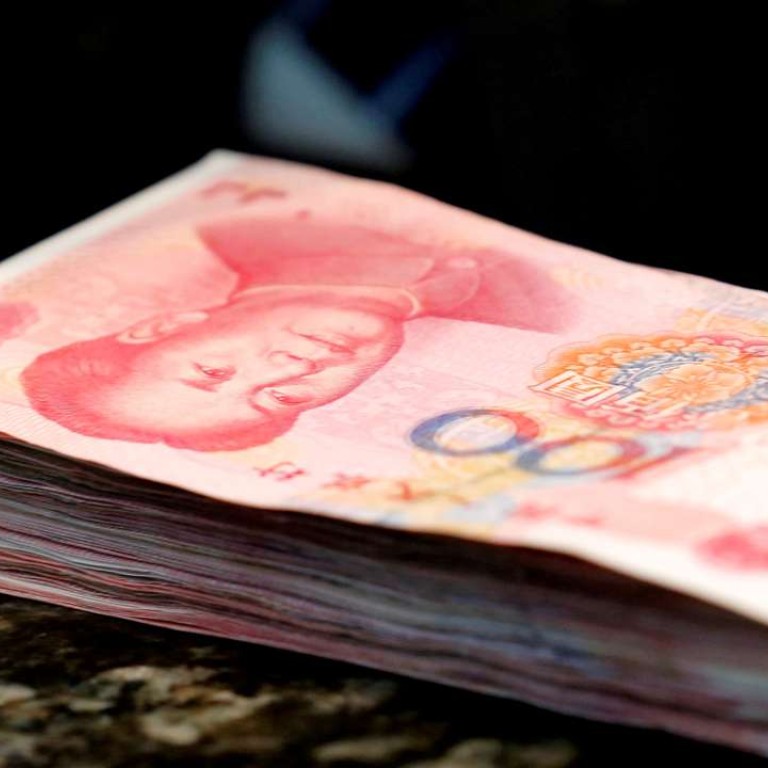 Update
International yuan payment drops sharply in 2016 on depreciation and capital control
The value of international renminbi payments fell 29.5 per cent in 2016
The data usually cited by China to showcase the globalisation of the yuan showed a decline in the currency's use last year, marking a setback for the strategy and reflecting a different priority in this year's government work agenda.
The value of international yuan payments, released by payments processor Swift on Thursday, fell 29.5 per cent in 2016, while the yuan's share as an international payments currency dropped by 0.63 percentage points to 1.68 per cent at the year's end.
The Chinese yuan, which was the fifth-most-used currency worldwide in 2015, was overtaken by the Canadian dollar last year.
The US dollar and euro remained the most used currencies, representing a 42.1 per cent and 31.3 per cent share respectively, followed by the British pound and Japanese yen, Swift data showed.
Michael Moon, head of the institution's Asia-Pacific payments markets department, attributed the fall in yuan use to the slowdown of the Chinese economy, the volatility of the yuan exchange rate and regulatory measures on capital outflows.
When the Chinese government tightened capital controls amid an accelerated yuan weakening in December, yuan payment value dropped by 15.1 per cent month on month.
"Overseas merchandise buyers became reluctant to accept yuan against the backdrop of yuan depreciation," said Shen Jianguang, chief economist at Mizuho Securities Asia in Hong Kong.
The yuan depreciated about 6.6 per cent last year against the greenback. Many institutions have forecast a further retreat in the yuan exchange rate to the level of 7.3 to 7.5 this year.
"The Chinese government also doesn't want to see more yuan outflows, as they could be quickly converted into dollars and in return increase pressure on the exchange rate," Shen said.
"Exchange rate stabilisation has overriden yuan internalisation to be the major task [of the People's Bank of China], at least for 2017."
The pressure on the yuan exchange rate has eased slightly in recent weeks as the impact of a US interest rate rise and US President Donald Trump's fiscal expansion plan have dragged down dollar strength.
Moon said yuan use would keep growing in the long term. "Yuan internationalisation will continue to benefit from major financial infrastructure milestones, such as the Cross-Border Interbank Payment System and additional yuan offshore clearing centres," he said.