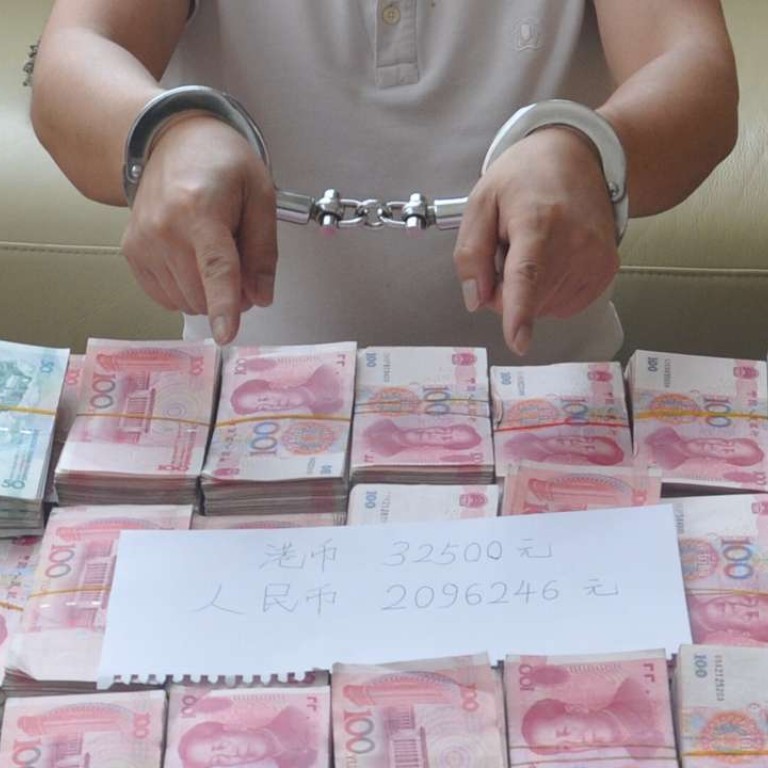 Hundreds arrested in China crackdown on 'underground banks'
Cash involved in the illegal banking operations busted last year amounted to US$131 billion, amid flow of funds overseas as nation's currency weakened against the dollar
China's police authority said it busted more than 380 "underground banks" last year, involving over 900 billion yuan (US$131 billion) as the authorities attempt to stem an exodus of cash flowing out of the country.
The Ministry of Public Security said in a statement on its website on Sunday that more than 800 suspects involved in money laundering were arrested and it found that illegal banking operations were "rampant" across the country, helped by the emergence of internet finance and new online payment methods.
China is facing huge pressure from capital outflows as investors attempt to move their cash overseas, sometimes illegally, as the yuan's exchange rate has been weakening against the US dollar. The country's foreign exchange reserves have shrunk by US$1 trillion from a peak in June 2014.
China's foreign exchange regulator, the State Administration of Foreign Exchange, has tightened oversight of cash remittances overseas and suspended Chinese investments in overseas property projects.
This has forced some businesses and people to turn to unlicensed banking operations to get money out of the country.
"Transactions via underground banks are often opaque and it's hard to accurately estimate the detailed amount and size of deals," the ministry statement said.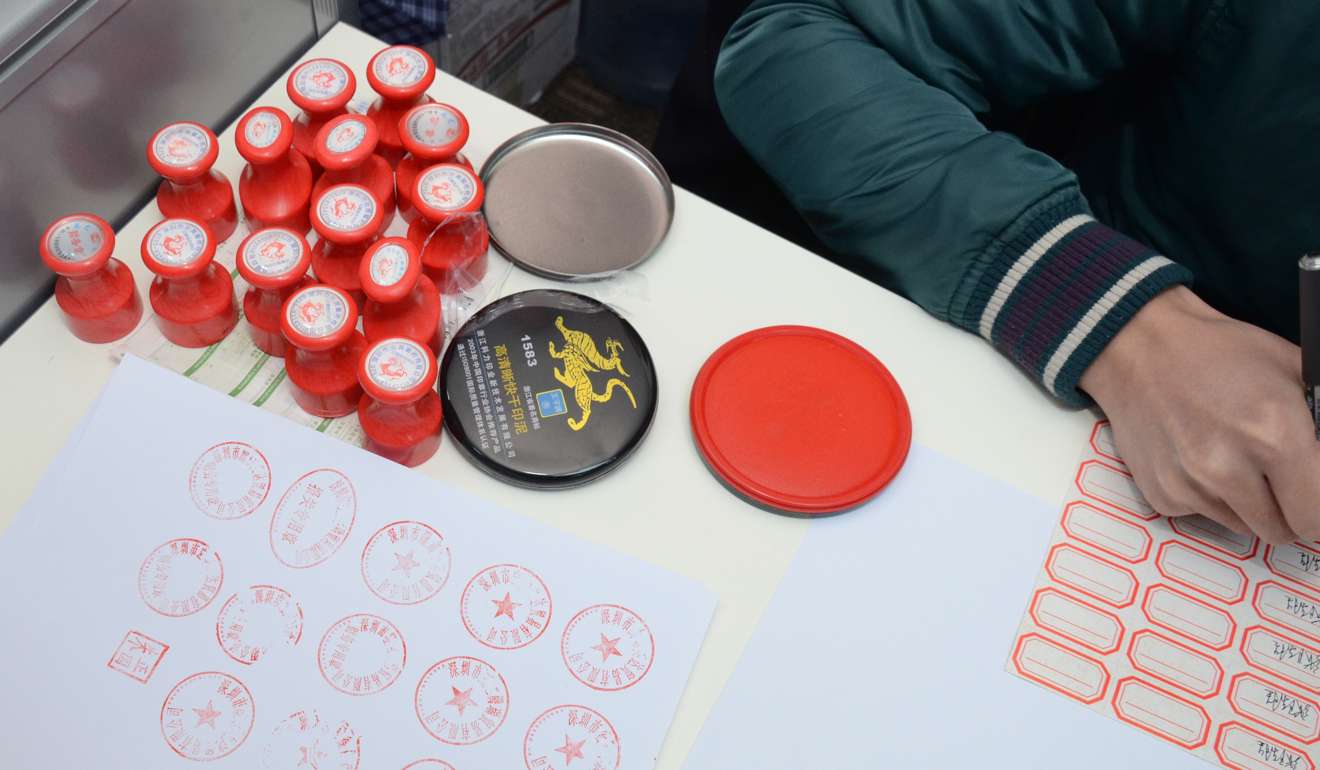 "A huge amount of cross-border transactions existed beyond the government's watch, creating a big 'black hole' in China's financial system," the statement added. Underground banks are "distorting China's financial regulation orders and endangering China's national economic security", it said.
The Ministry of Public Security has taken a prominent role in cracking down on financial irregularities and crimes as the government takes a more serious view of the threat they pose.
The ministry played a leading role in a nationwide campaign to crack down on underground banks launched in April 2015, along with the central bank and the foreign exchange regulator.
The six-month crackdown led to the exposure of 170 underground banks involving 800 billion yuan.
China's police authority will continue to work with the People's Bank of China and the foreign exchange regulator this year to crack down on money laundering operations conducted by offshore companies and underground banks, according to the public security ministry statement.
China Police Daily reported on Monday that police in Shenzhen busted a underground bank which operated with over 14.4 billion yuan in five different locations in November last year. In this one case, a total of 18 people were arrested during the raid.
According to Wu Yongxin, the captain of Shenzhen police's anti-money-laundering team, underground banks constantly switch between bank accounts to avoid leaving trails.
"The managers of these banks have an acute awareness in countersurveillance. They roughly switch bank accounts every two or three months," he said, "Sometimes even if we discovered the transactions, these transactions could not lead us to any specific individual, not to mention any specific individual who actually works for the bank."
An arrested underground bank manager surnamed Qiu said that he ran a legitimate logistics company along with his illegal underground bank.
"I normally have over 50 employees work in my company while a friend from my hometown and I manage the underground bank," he said.
He said underground banks profit from the price difference from the official exchange rate and the their own exchange rate. He said he and his partners have bank accounts both in China and overseas. Therefore, most of the transactions do not actually cross the border.
This article appeared in the South China Morning Post print edition as: Police bust illegal banks to stem cash exodus from China