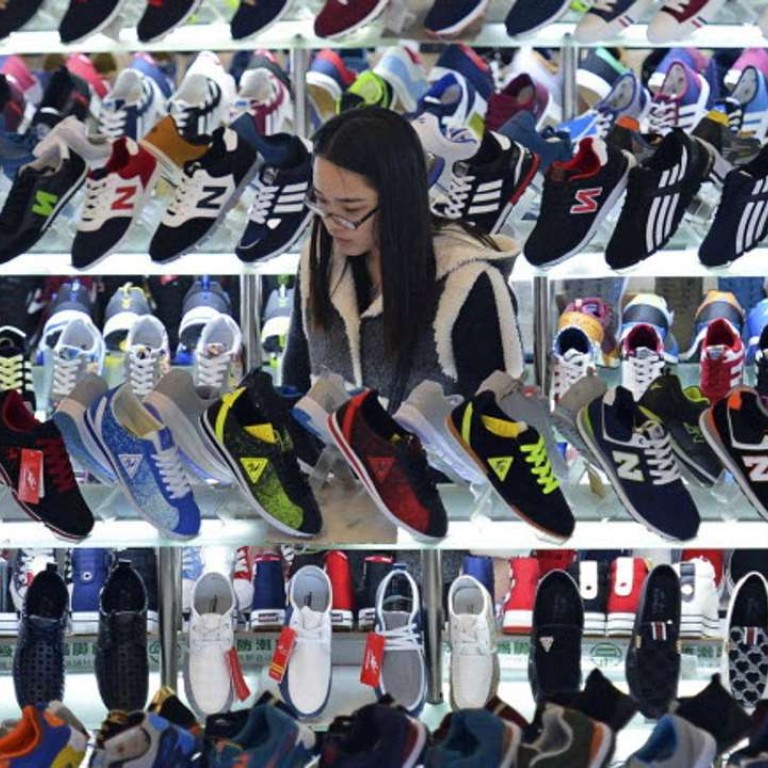 Beijing thinking big on switch to a big data economy
Ministry pushes five-year plan to develop big data into a trillion-yuan industry
China pulled out all the stops for the 2017 Big Data Industrial Summit that took place in Beijing last week, led by the Ministry of Industry and Information Technology (MIIT).
The main goal was to explain to the IT industry China's 2016-2020 big data development programme, which MIIT came up with as part of the nation's 13th five-year plan.
The target is for the big data industry, including related goods and services, to exceed 1 trillion yuan (US$144 billion) in revenue by 2020.
Achieving this would require an annual growth rate of about 30 per cent.
The very size of the conference, which was bigger than the recent annual session of the National People's Congress, showed its importance.
Leaders in Beijing wanted to urge economic officials, directors of various research bodies and tech entrepreneurs to join their efforts in implementing the "state big data strategy".
According to CENA.com, a government-run IT web portal, big data represents a rare opportunity for innovation-driven growth and better IT services.
MIIT promised a number of things at the summit, including more powerful network and data centre infrastructure, support for data sharing, new industry standards and the funding of a variety of pilot projects.
There was also greater candour in admitting why officials are so anxious about the big data programme. Speeches at the summit abounded with open criticism of poor data sharing by government offices and enterprises, and of the lack of an adequate support system of laws and professional staff.
Management experts believe changes are inevitable.
Allen Han, executive associate dean of the Tsinghua University Institute for Data Science, said he believed big data, along with cloud computing and artificial intelligence, could give Chinese entrepreneurs opportunities for growth that weren't blocked by large monopolies.
"The drive for revolutionising methods of business organisation is stronger here in China than in the United States or Japan," he said.
"It's because the existing ways are too hard to follow."
This was why e-commerce spread so fast in China, he said, adding that the harder companies struggled for survival, the more willing they were to eliminate the blind spots from their management process. These were things they couldn't control because they had only limited knowledge of them, and which they hadn't analysed throughly.
Han, who has executive experience at state-owned and international IT companies, said that for companies to use big data effectively, a change in culture was required, involving a better understanding of value.
"Culture has never been so important," agreed Chen Jian, Lenovo Chair Professor with the Tsinghua University school of economics and management.
Companies that flourish by making knock-off goods don't need big data.
But bigger firms could use big data to drive other companies out of the market and protect their own value.
Chen added that mainland companies needed to focus on lowering costs – to make more by spending less.
This was a process that highlighted increasing capacity and benefiting from economies of scale, as well as shifting the focus to raising value – to charging more for better goods and services.
This would be an IT-oriented process, Chen explained, in which companies used big data to study customers' behaviour and adjust their own strategies.
Ed Zhang is a Beijing-based commentator on the economy