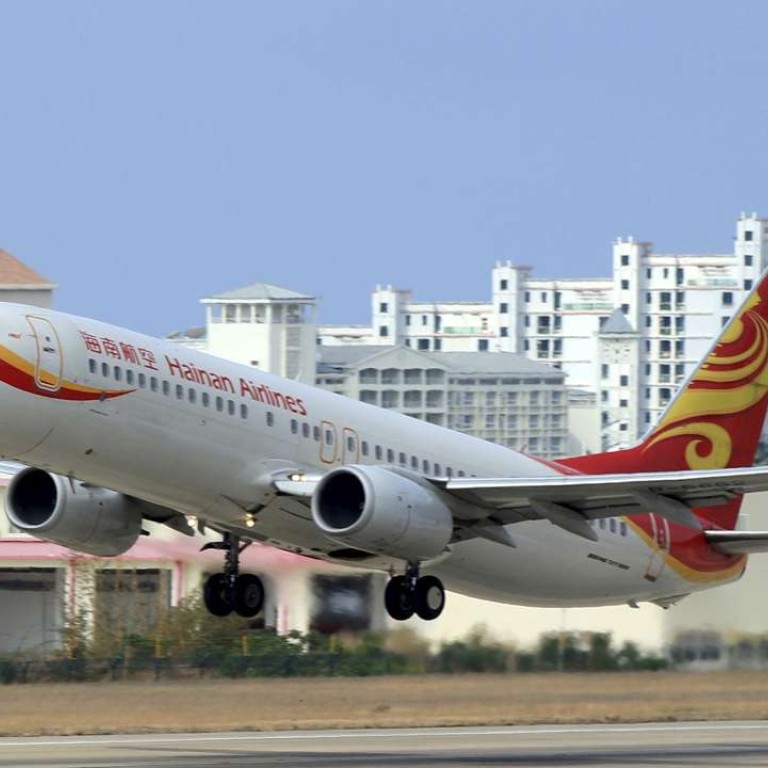 How did a small Chinese airline become the king of acquisitions? Chinese media wonder – and then suddenly don't
Chinese media reports questioning the ownership and funding of big-spending conglomerate HNA Group were pulled suddenly after publication from mainland websites and social media on Monday.
One of the missing reports, by The Beijing News, questioned how HNA, Hainan Airlines Group, was able to evolve from a regional carrier into one of the biggest business empires in the country, paying eye-popping prices for Hong Kong property and snapping up assets around the globe.
The Beijing News report came just days after the 21st Century Business Herald reported that HNA had funded most of its overseas acquisitions through banks loans, with at least 610 billion yuan worth of credit lines from lenders.
The 21st Century report has been deleted from the newspaper's website but still can be found on many Chinese language portals, including Sina.com.
HNA has embarked on its offshore shopping spree despite Beijing's tight control of outbound investment this year.
While other players, including China's richest man Wang Jianlin and insurance group Anbang, have had to rein in their global ambitions, HNA has sealed one deal after another in recent months. Those plays include paying US$1.2 billion to become the third-largest shareholder of Deutsche Bank, a US$1.0 billion offer to buy Singaporean logistics company CWT and a US$775 million deal to buy a majority equity stake in Glencore's petroleum product storage and logistics unit.
In Hong Kong, the company made headlines earlier this year by splashing out HK$20 billion to land the former Hong Kong airport site.

HNA did not reply to faxed questions about the Chinese media reports.
In a reply to the 21st Century Business Herald, HNA said all its deals were backed by "healthy cash flow from its core businesses".
"HNA Group has cooperated extensively with many of the world's leading commercial banks, investment banks and all types of financial institutions," the newspaper quoted a HNA statement as saying.
According to The Beijing News, as of August HNA had 454 majority-owned and wholly-owned subsidiaries across the world, including 11 enterprises listed on the mainland and in Hong Kong, ranging from airlines, to hotels and financial institutions.
The company has been supported by several of the country's major banks, including a 100 billion yuan credit line from the Hainan branch of China Development Bank in 2015 and 75 billion yuan from the Export-Import Bank of China, The Beijing News reported.
HNA chairman 63-year-old Chen Feng has spoken publicly of his ambition to make HNA one of the world's top 100 companies by 2020 and in the top 50 by 2030.
The Beijing News also reported that the ownership structure of the group has shifted. In the early 2000s, HNA Group was 70 per cent owned by Hainan Traffic Administration Holdings, with the remainder held by Yangpu Jianyun Investment.
In 2002, Hainan Airlines Trade Union became the major shareholder of the group, the report said.
In 2013, HNA donated 20 per cent of its equity to the Hainan Cihang Foundation, a private foundation established by HNA Group in 2010, making it the group's single biggest shareholder.
This article appeared in the South China Morning Post print edition as: News sites pull reports on HNA spree