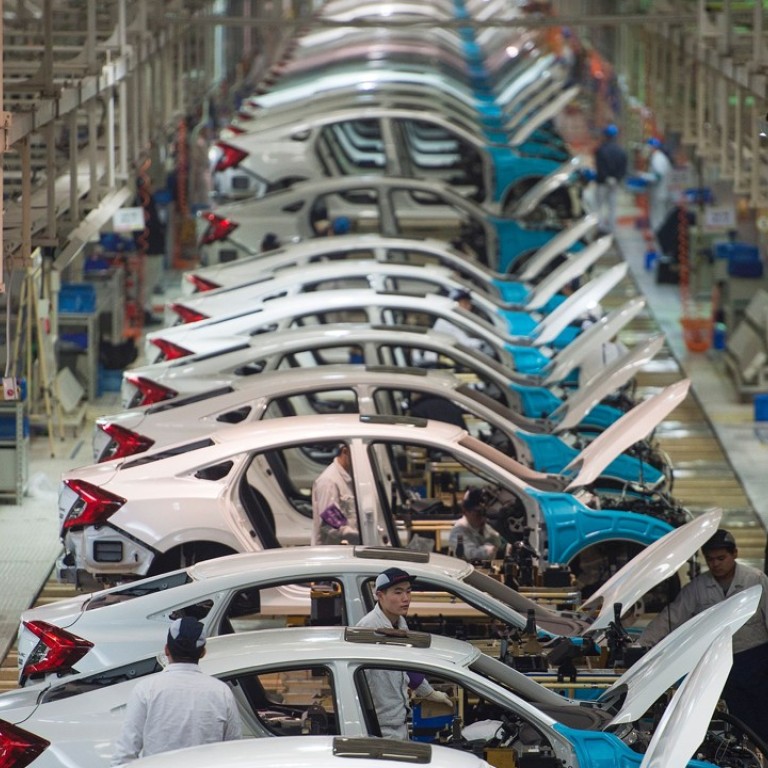 Update

|
China factory gate prices cool amid fears economy losing steam
China's factory gate prices cooled faster than expected last month, adding to concerns over whether the nation's strong economic performance in the first quarter of the year can be sustained.
Amid falling commodities prices and the lowering of inventories, the official producer price index rose 6.4 per cent in April compared with the same month last year, the National Bureau of Statistics said on Wednesday.
Analysts had expected factory gate prices to rise 6.7 per cent. The index rose 7.6 per cent in March.
Larry Hu, an economist at Macquarie Capital, said: "April data we have received so far such as ... trade and inflation send the same message: the Chinese economy has passed its peak in the first quarter of 2017."
The producer price index reached a peak in February with a rise of 7.8 per cent.
A 54-month falling streak ended in September after the government launched stimulus measures to shore up the nation's slowing economy.
Lu Zhengwei, chief economist at Industrial Bank, said the tightening of liquidity by the central bank had affected manufacturers.
He expected the producer price index to go "down hill" in the fourth quarter, with gains in prices to moderate to about 3 per cent
The consumer price index rose 1.2 per cent last month from a year ago, edging up from 0.9 per cent in March and largely in line with market expectations.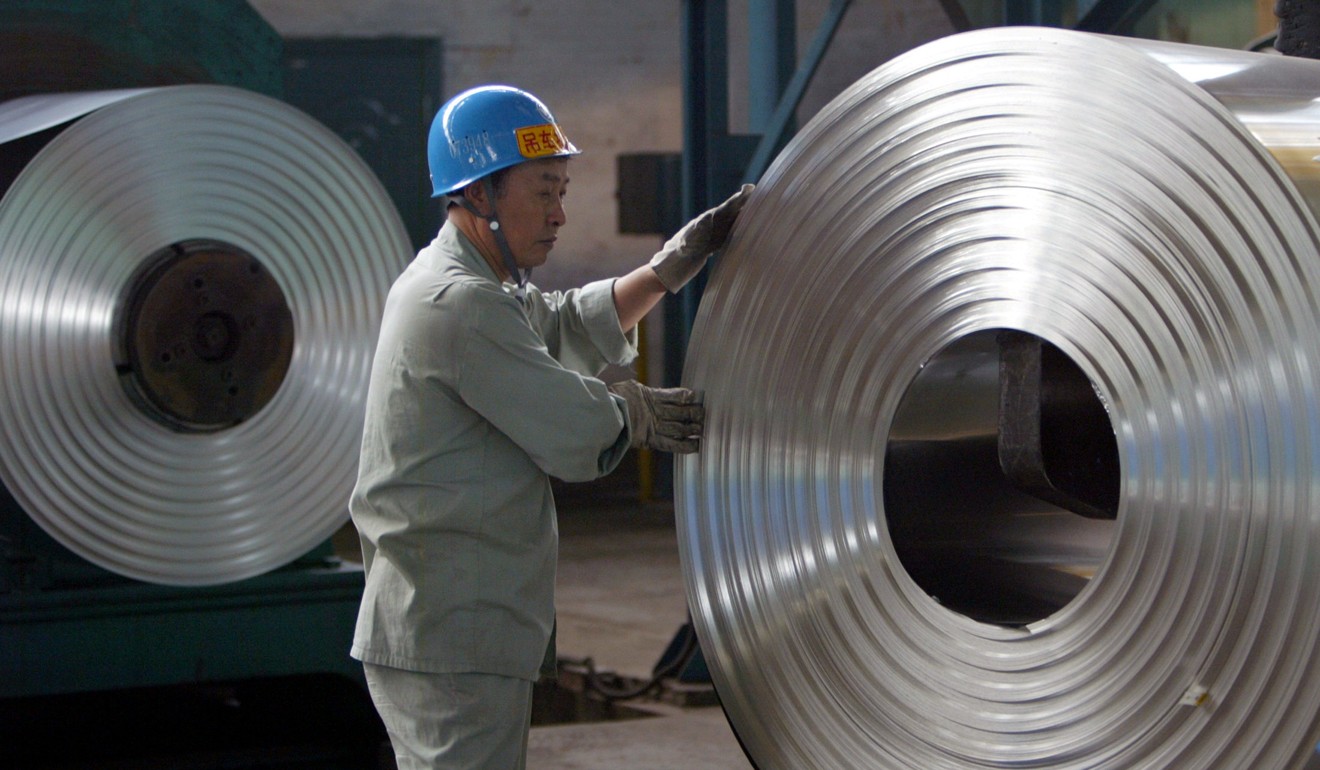 Julian Evans-Pritchard, China economist at Capital Economics, said: "Consumer price inflation ... may inch up further, but should remain below two per cent. The upshot is that hopes for a sustained reflation in China are fading.
"Producer prices are set to fall again in May given that the rout in industrial commodity prices has deepened this month."
Robust 6.9 per cent growth in the first quarter has given Beijing confidence to shift its economic focus to increasing financial regulation.
The central bank is tightening liquidity in the interbank market and reining in activity in the unregulated shadow banking sector. China has also launched a new round of policies to stem the risks of bubbles forming in the property market.
"The economy has just passed the peak and is at the early stage of a cyclical slowdown. It's far from a recession and the demand in the economy is still OK," said Hu at Macquarie Capital.
"But given the current trend, the slowdown would start testing the 6.5 per cent growth bottom line in the second half of this year when policymakers will have to shift their focus back to growth," he said.