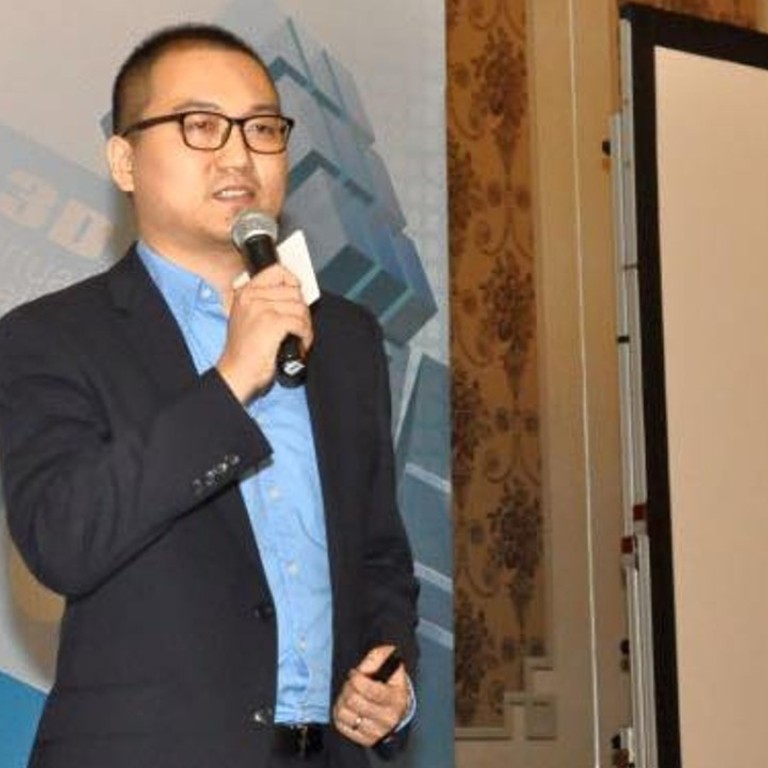 How a start-up plans to shake up job searches
Jason Li, a former employee at LinkedIn, looks to build an international brand in Hong Kong with a smarter way to match candidates and companies
It's not easy to find the ideal job, and companies also pay lots of money to find the right recruit. Job platforms and headhunting agencies can help, but a perfect match is still rare. Mainlander Jason Li, who worked in Britain before moving to Hong Kong in 2015, has created a new company, ImOffered, that uses artificial intelligence technology to make finding the right job or employee quicker and cheaper. The 32-year-old told Kristin Huang it was not easy to create a start-up in Hong Kong, but he wanted to change the hiring industry.
Why did you want to create a new hiring company?
Because the existing methods cannot meet modern needs: jobseekers cannot easily find an ideal position, and headhunters cannot find a good candidate from the piles of résumés. A good match cannot be made in a short time. Traditionally, jobseekers have needed to spend a great deal of time looking for job opportunities, filling in similar job application forms and uploading résumés many times to apply for different positions. A similar situation is faced by recruiters. They need to spend huge amounts of time to select a good fit from hundreds or even thousands of résumés.
I was so disappointed with the traditional way of finding a job, and wanted to change the industry. I wanted to set up a website that can really match jobseekers and companies, and save time, energy and money for both parties. It is the inefficiency that makes job searches difficult and this does not happen in Hong Kong alone. So I created an online marketplace to bridge the "information gap".
We gathered both ready talent and employers onto our platform, and put the relevant talent in front of the employers so that employers can pick the best. At the same time, talented people are no longer constrained to researching and applying for jobs one by one, company by company. The hiring efficiency for both talent and employers is thus dramatically increased.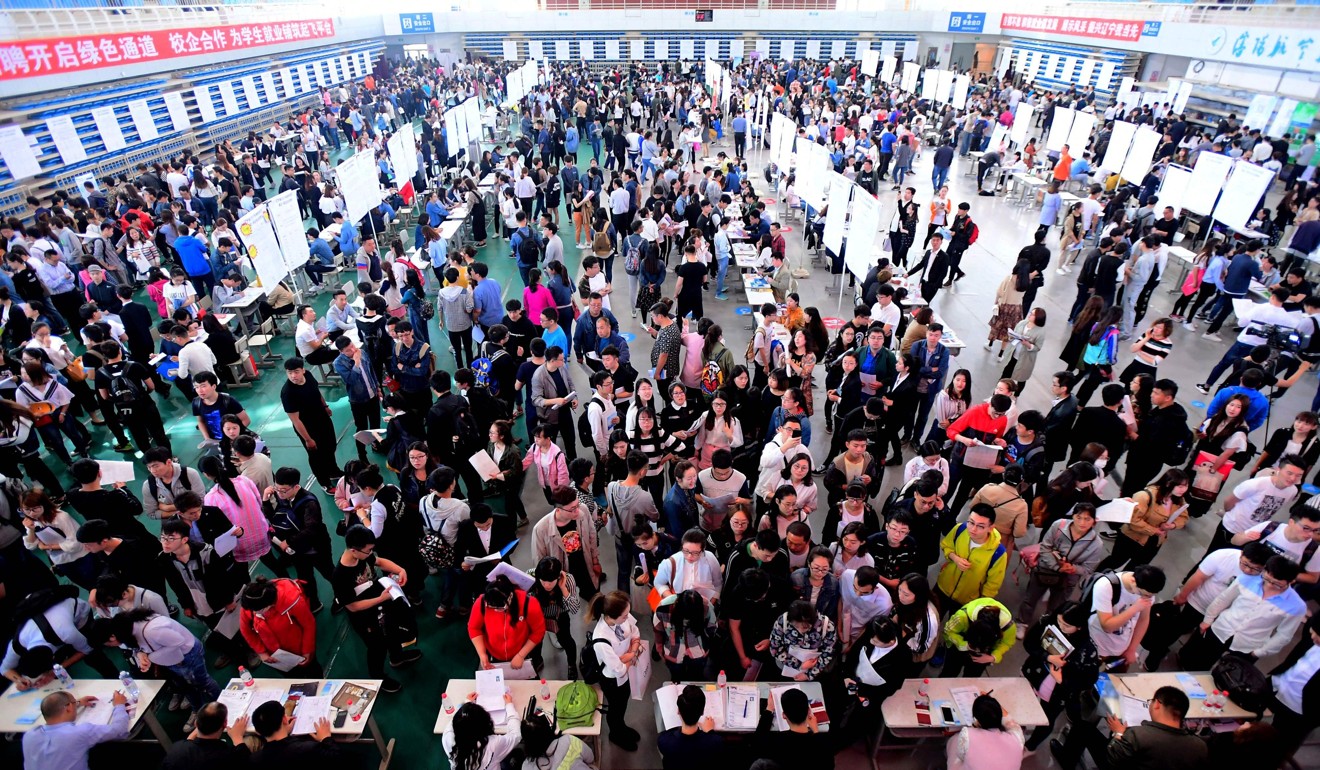 What changes can your company bring to the industry?
A jobseeker only needs to spend several minutes to submit his information once, and can then sit back with a coffee and jobs or recruiters will find him. Our staff contact the person to complete his information if necessary, and then our system will automatically match the jobseeker and company according to the information provided. In other words, we help candidates save a lot of time and energy in job searching.
Another difference is talent can apply for jobs anonymously via our website. His or her profile is kept anonymous to recruiters until he or she decides to disclose it. It's important, especially for passive jobseekers, because they may not want people to know they are open to hearing about opportunities.
The third difference is job opportunities apply to jobseekers, not the other way around. So we especially welcome those who are ready and eager to discuss new opportunities.
Because of this, hiring efficiency is dramatically increased compared to other job boards, where the common complaint is the poor quality of candidates. And we avoid problems in looking for candidates via LinkedIn, because many people don't reply to messages there. Compared to headhunters, our service is a lot of more cost-effective to employers, which helps reduce the millions spent on recruitment fees each year.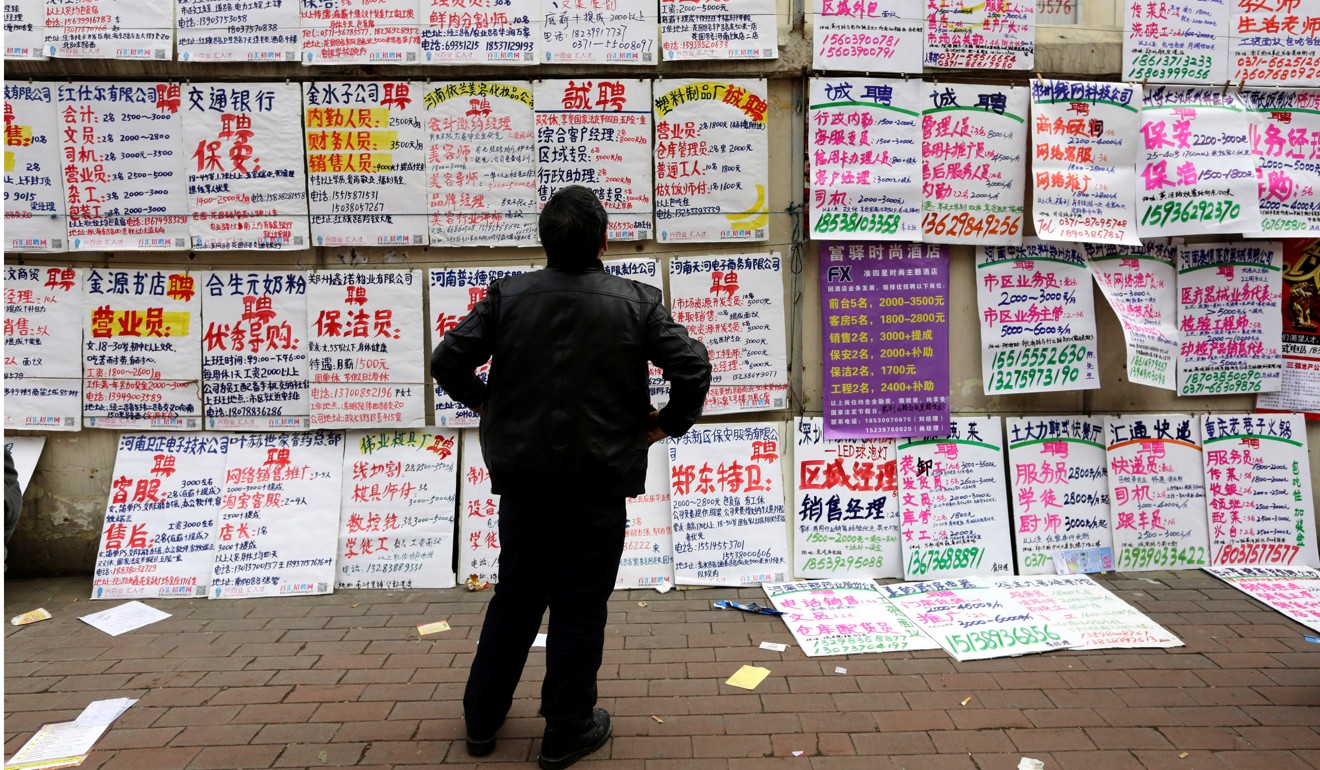 What was the biggest difficulty in creating ImOffered?
Looking back, there were various difficulties, and I feel I owe my wife and family a lot.
My wife, also a Chinese citizen like me, quit her job a year ago to give birth to and take care of our son, who was born on April 21 last year. When he was only two months old, I quit my job at LinkedIn to start up my own company. A start-up cannot immediately profit, and I needed to think about the mortgage, diapers, milk powder costs, etcetera.
What's more, I have only been in Hong Kong for five years. I am not a permanent resident. That meant I needed a legal immigration identity to run my business in Hong Kong.
To support my dream of being an entrepreneur, my wife started looking for job in order to get a work visa so that I would be able to stay in Hong Kong as her dependent.
During the most difficult time, she went for three interviews in the daytime and had to look after a six-month-old baby at night. Sometimes the interview lasted for a couple of hours and the baby kept crying at home and waiting for his mum. Whenever I saw the baby crying and my wife coming back, exhausted, from interviews, I felt that I really owed the family a lot.
Why did you choose to create ImOffered in Hong Kong instead of mainland China?
The mainland China market is extremely competitive. Before entering it, we would love to build up a strong international base and brand, which is our competitive edge. That's why we started in Hong Kong first.
Creating a business in both Hong Kong and Shenzhen is really simple, in terms of the process. However, the cost is vastly different. Renting an office, hiring people and professional services like legal advisory, etcetera, are much more expensive in Hong Kong than on the mainland.
It was very complicated in the past. Fox example, you had to get licences, approval from the tax bureau, industry and commerce bureau, etcetera. In other words, you had to get so many government stamps/chops. However, things have changed dramatically. I registered a limited company in Shenzhen last year. The procedures were super simple and smooth. For only a few hundred dollars, and in a couple of days, everything was done.
A growing number of Chinese are returning to the mainland after studying and working overseas. Do you have a plan to go back?
It's a great question. I have many close friends in Beijing and Shenzhen. I would love to go back to work and live in mainland China and I am seriously thinking about it. However, globalisation is the inevitable trend today. A more possible scenario is that people spend two days in Hong Kong, three days in Beijing, and another two days in London in one week. There is no such thing as a permanent living city concept any more for professionals and entrepreneurs.