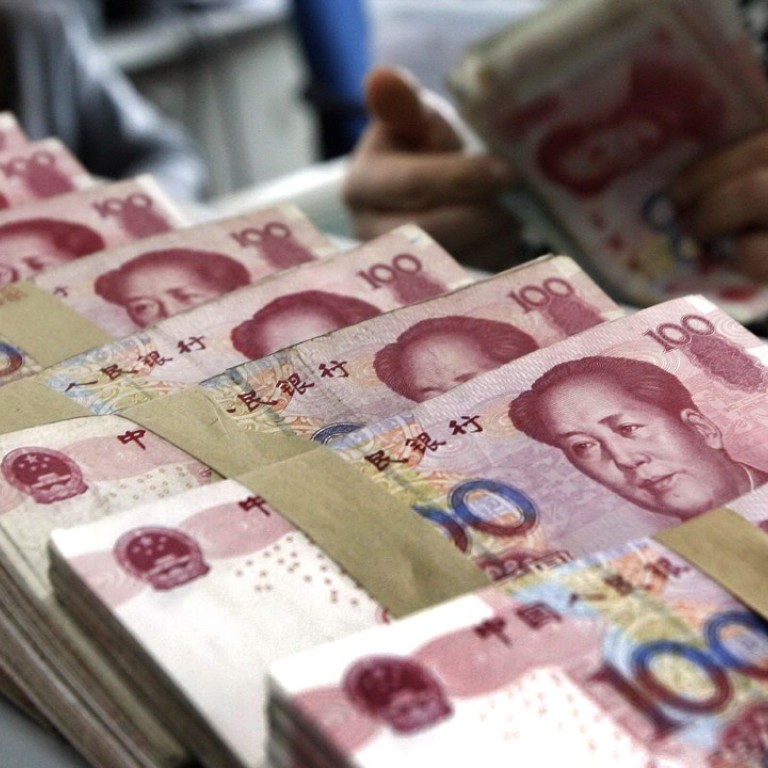 Growth rate still strong as Beijing zeroes in on risk
Analysts say latest data gives government leeway to further rein in credit following policy meeting
China reported stronger than expected economic growth for the second quarter of the year, two days after the country's leadership concluded a big meeting with a fresh pledge to address financial risks.
The world's second-largest economy registered quarterly growth of 6.9 per against a year earlier, the National Bureau of Statistics said on Monday. The rate was unchanged from the first quarter and higher than the full-year target of 6.5 per cent.
While the headline growth has made China the fastest-growing major economy in the world, few are celebrating in Beijing.
Instead, President Xi Jinping told the National Financial Work Conference – held every five years – that preventing systemic risks was "an eternal subject".
The strong growth number was expected to give Beijing more leeway in reining in credit growth, a source of financial risk, analysts said.
"China is set to realise its full-year growth target of 6.5 per cent for this year," said Zhu Haibin, JPMorgan's chief China economist in Hong Kong. "But in the second half of this year, China's economic growth will decelerate, especially in the fourth quarter".
Zhu said Beijing's "financial deleveraging" would be a key factor in the upcoming slowdown.
"Financial deleveraging will squeeze shadow banking activities, and this in turn will affect economic growth. [But] it may take one or two quarters to see the effects," Zhu said.
Beijing has relied on massive infrastructure and property investment financed by easy credit in recent years to achieve "stable economic growth", leading to increasing debt levels in the economy despite Xi's repeated calls to cut leverage.
Factory output grew 7.6 per cent in June from a year earlier, the fastest pace in three months, while fixed-asset investment increased 8.6 per cent in the first six months of the year. Retail sales rose 11 per cent last month from a year earlier, the fastest pace since December 2015.
Larry Hu, head of greater China economics at Macquarie Group, wrote in a research note that the stronger-than-expected data in June was "a blip amid a growth deceleration, rather than pointing to a new cyclical upturn".
"Improved growth means that the policy focus will remain on financial regulation," Hu added.
This article appeared in the South China Morning Post print edition as: Growth rate still strong as Beijing zeroes in on risk