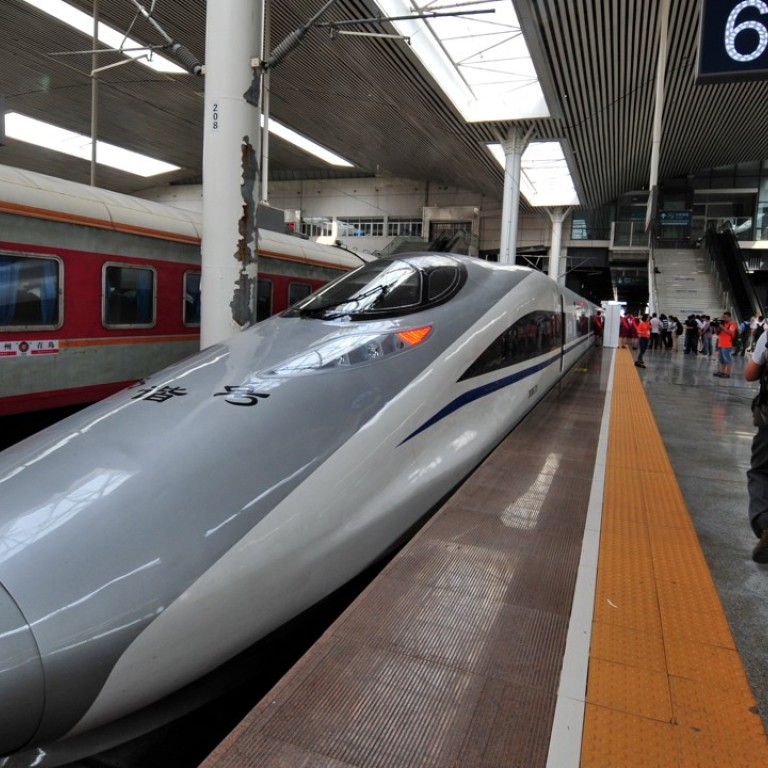 China says its bullet train technology was stolen, days after US trade probe move
Officials urged to do more to protect intellectual property in commentary published two days after US announcement
Beijing has apparently hit back at US plans to investigate intellectual property violations by China, with officials urged to do more to protect bullet train technology from theft.
The call came in a commentary published in the official Procuratorial Daily on Wednesday, two days after it was announced that US President Donald Trump would authorise his trade representative to look into China's trade practices.
Developing countries had "spied on and stolen" China's fast-train technology to get the competitive edge at the expense of Chinese companies, the commentary said, without naming the countries.
Its authors – Gao Xiaoyi, a vice chief of the Shanghai People's Procuratorate, and Sun Dawei, of the Shanghai Railway Transport Procuratorate – said China had developed its own technology to build an extensive high-speed railway network but had failed to adequately protect its know-how.
They went on to say that China urgently needed to protect its intellectual property, specifically in relation to bullet trains, and should follow the lead of Western countries by securing patents when it developed new technology.
Starting in 2004, China got its fast-rail know-how off the ground by setting up joint ventures with market leaders from Germany, France and Japan. The foreign partners signed technology transfer contracts with the Chinese government, giving them access to the vast Chinese market.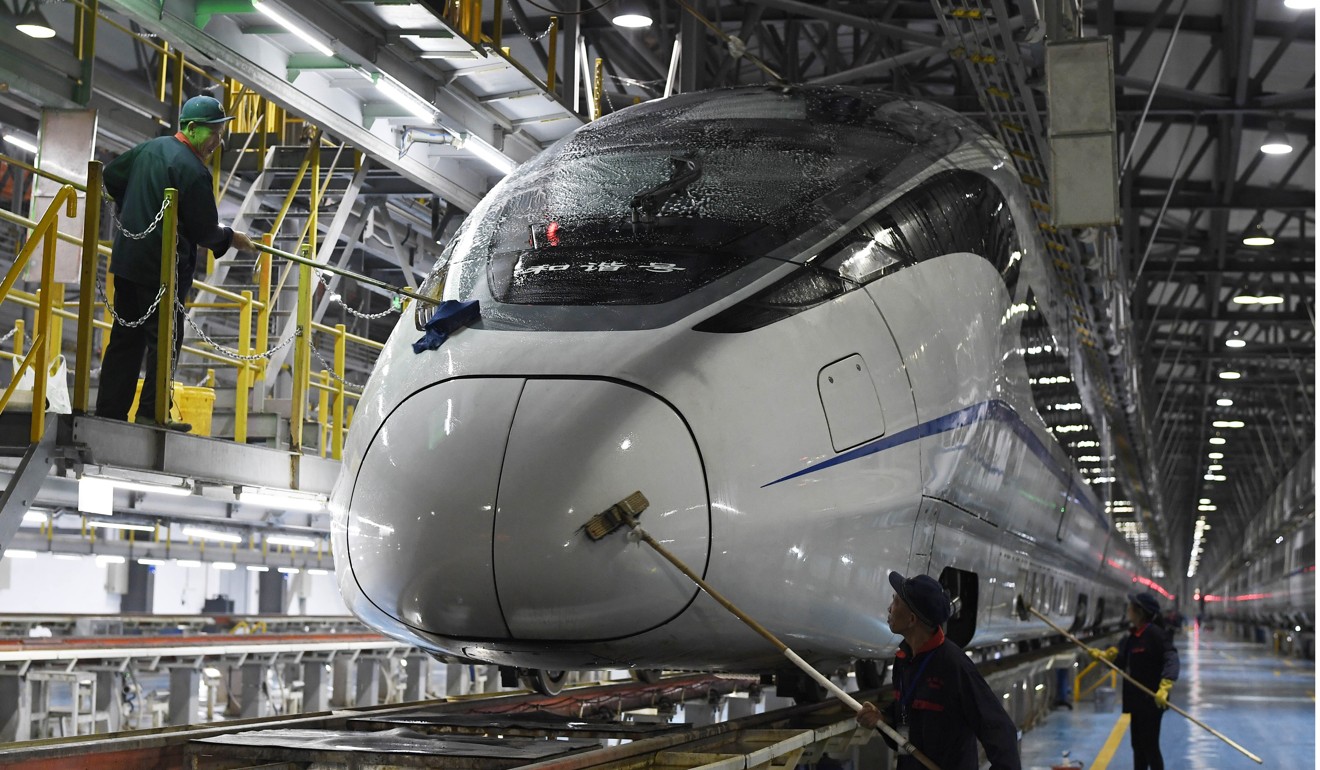 But years later, after helping to train the Chinese engineers and develop a local supply chain, the foreign companies said they had lost out – and their former partners were now rivals.
They accused the Chinese companies of breaching contracts that had limited the use of their technology to China – with those firms now trying to sell Chinese technology abroad – and said that they had replicated rather than innovated.
The situation reflects wider concerns raised in the Trump plan to investigate Chinese laws, policies, practices or actions that might be "unreasonable or discriminatory" to US technology and intellectual property.
Foreign businesses have long complained that they have to make compromises on technology transfer in exchange for market access to China, and that they don't have the investment opportunities in China that Chinese firms have in overseas markets.
Lu Xiang, a researcher with the Chinese Academy of Social Sciences, said China had improved in the area of intellectual property protection and it would be willing to negotiate with the US if it provided evidence of forced technology transfers.
James Andrew Lewis, senior vice-president of the Centre for Strategic and International Studies in Washington, wrote in an opinion piece on the CSIS website on Tuesday that confronting China over its unlawful practices concerning intellectual property was long overdue, "but the central issue is not IP theft but the unfair treatment of US companies in China".
"China, after decades of spending, is creating its own culture of innovation – not as effective as America's but better than most countries and lavishly resourced," Lewis wrote.
He said the US should "push back hard" against China's demands for technology transfer in return for market access, and against Chinese barriers to trade, while the US needed to do more to protect its intellectual property.