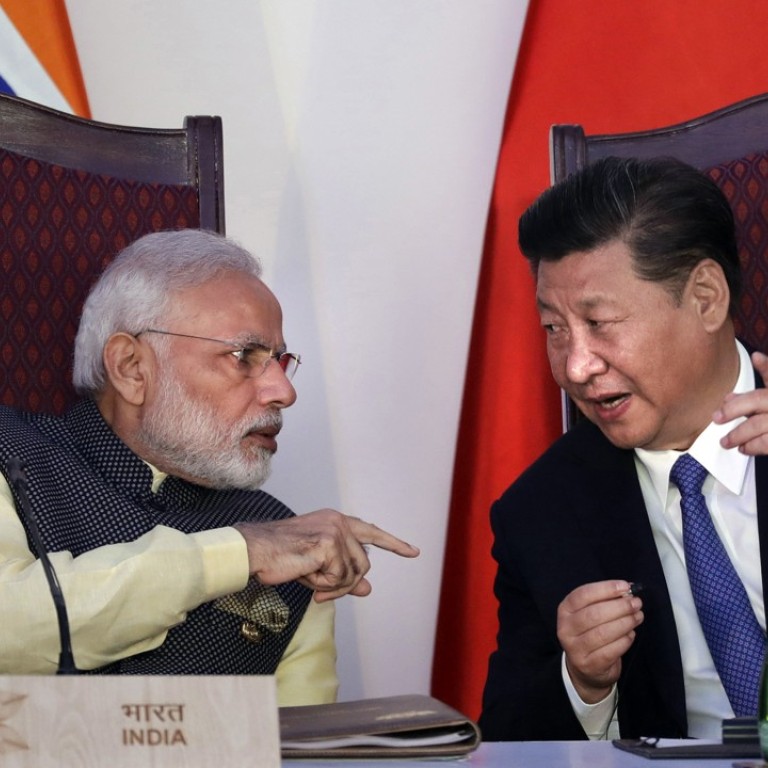 Even with Modi back on board, China will find it hard to keep emerging markets club together
The end of the border dispute with India will be welcomed ahead of next week's summit with other emerging markets, but strains between the widely divergent member countries are likely to continue
The confirmation that Indian Prime Minister Narendra Modi will show up in the coastal city of Xiamen next week has cleared a major obstacle to a "successful" BRICS leader summit – an event that China has been preparing for months to showcase its global influence.
However, a ceremonial summit may not heal deep cracks in the club of Brazil, Russia, India, China and South Africa.
The member countries' economic and social differences as well as their varying diplomatic priorities will continue to test whether the group can stand as a new bloc to challenge the dominance of rich democracies, led by US, Germany and UK, in the global order, analysts said.
While China, with an economy bigger than the rest of the four combined, is trying to paint the bloc as an engine for global growth or even globalisation, the group's fragility was laid bare in a tense border stand-off between China and India in the Himalayas, which was only resolved days before the summit.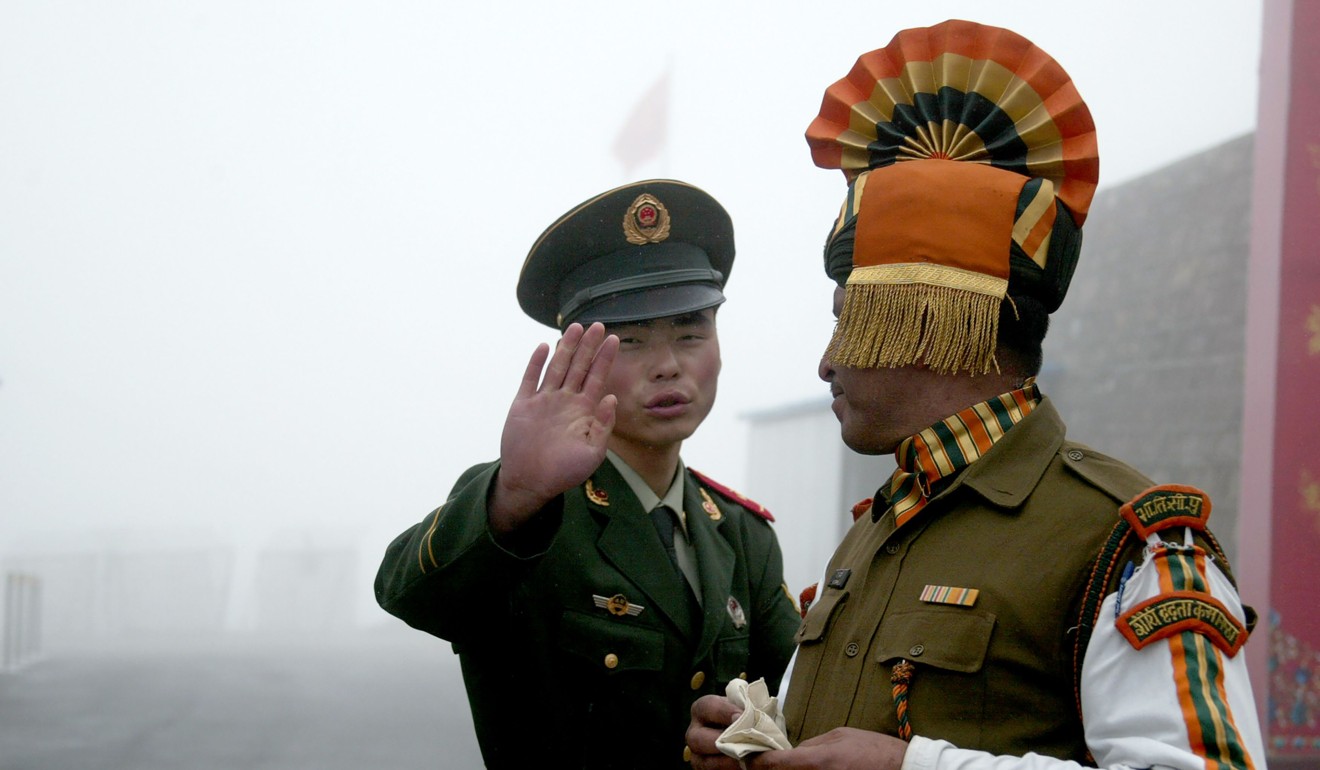 Chinese Foreign Minister Wang Yi said at a press conference on Wednesday that Beijing hopes New Delhi can "learn lessons" from the recent Doklam stand-off, a sign that rivalry between China and India still flare up again inside the small group.
The original term of BRIC was coined by Jim O'Neill in 2001 when he was the head of global economic research for Goldman Sachs.
Like other catchy phrases used by Wall Street to woo investors and the public – such as MINT, which refers to Mexico, Indonesia, Nigeria, and Turkey, and PIGS, a term referring to the troubled countries of Portugal, Italy (or sometimes Ireland), Greece, and Spain during the European sovereign debt crisis – it contains little geopolitical or institutional meaning.
Then the global financial crisis, starting from 2007, hit developed economies hard and the emerging countries of China, Brazil and India felt they need a bigger voice in global governance.
At the G8 summit Hokkaido, Japan, in early 2008, China was invited as a guest but felt it was being sidelined or even insulted at the event, forcing Beijing to seek a new platform to exert its influence, diplomatic sources later told the South China Morning Post.
The solution it came up with was G20 and the BRIC club.
Unlike other international blocs such as the Commonwealth, ASEAN or European Union, BRICS members shared no common historical or cultural backgrounds, no common vision and little economic integration.
What the members shared was a resentment towards Western dominance over global affairs. South Africa was invited to join in 2010 so that Africa would have a voice in the club, which represented emerging markets.
China – which is the largest trading partner for 120 other countries – is the single most important member. It is a major trading partner for the other four BRICS.
Buts its combined trade turnover with India, Russia, Brazil and South Africa was less than half of China's trade with the United States in 2016, according to data complied by UN Comtrade.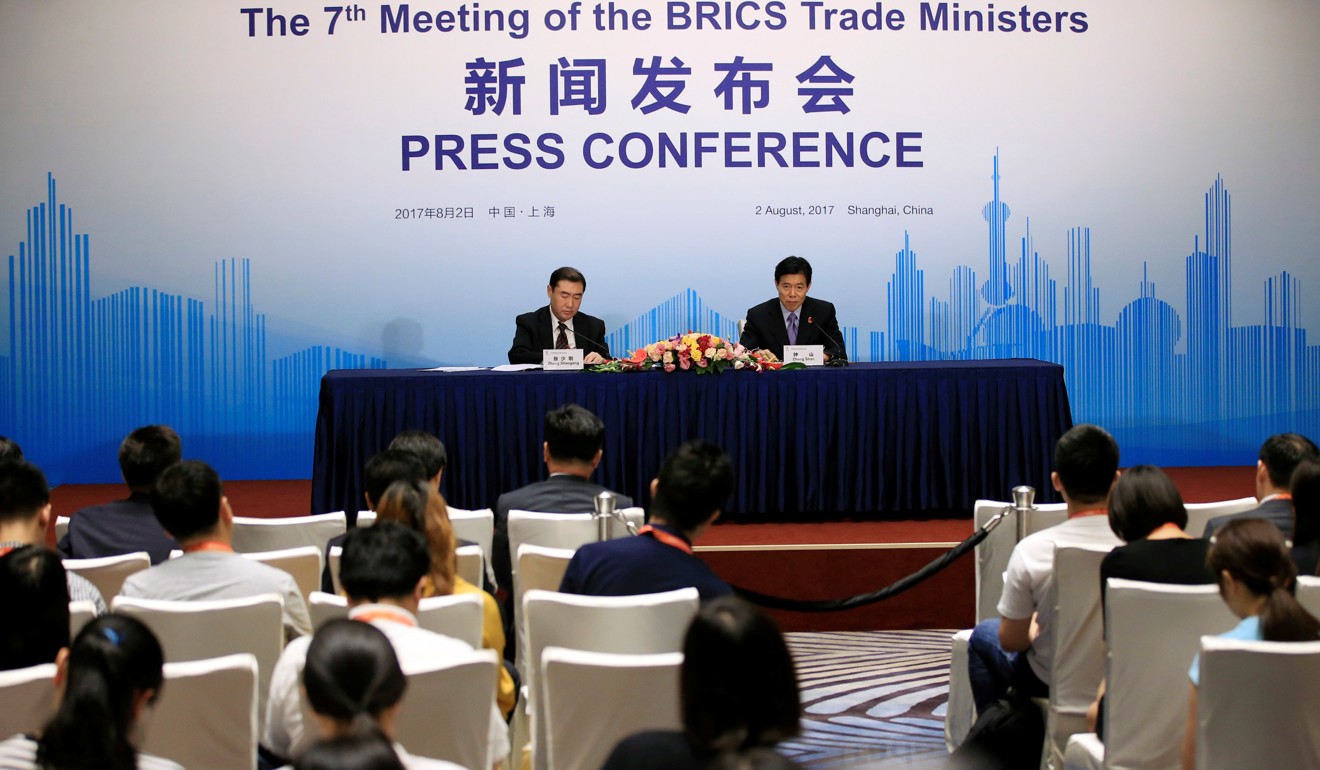 If China is taken out, the trade flows between the rest four are much less significant. For instance, Brazil accounted for less than 1 per cent of India's trade, and less than 2 per cent of Russia's exports went to India and only 0.6 per cent to Brazil.
"BRICS is a limited framework that is showing more cracks over time. Coined to describe a group of emerging economies, the concept has been stretched well beyond its original meaning," said Jonathan Hillman, a fellow at the Washington-based Centre for Strategic and International Studies (CSIS).
Hillman said there was"more competition than cooperation" among some of the BRICS members and the economic component to the bloc has been proved less impressive than previously thought.
To beef up the cooperation, a New Development Bank has been created in Shanghai modelled on the World Bank.
The five countries have also agreed to set up a US$100 billion foreign exchange reserve pool with US$41 billion provided by China, a mechanism that could potentially take over some of the market support functions performed by the International Monetary Fund.
The BRICS concept fell out of favour among the investment community after Goldman Sachs quietly shut its BRICS-themed fund in 2015. By then it had lost nearly 90 per cent of its value compared with its peak five years earlier.
However, Beijing is trying to keep the idea alive on the geopolitical stage by holding ministerial meetings, signing papers promoting cooperation and making one speech after another that the BRICS are entering a golden decade.
The zenith will be the leaders' summit in Xiamen. It will be the first time Chinese President Xi Jinping has hosted the BRICS summit since he became the country's leader.
Xi spent three years in the city as a vice mayor in late 1980s as he started his ascent to the highest office.
Xi will welcome Modi, Russian President Vladimir Putin, South African President Jacob Zuma and Brazilian President Michel Temer to the event.
In addition, China has also invited the leaders of Thailand, Indonesia, Kazakhstan, Egypt, Guinea and Mexico to Xiamen, a gesture that China is open to the idea of expanding the club.
At the sidelines of the summit, Xi is scheduled to meet Putin, their fourth meeting this year.
They will discuss a wide range of issues such as bilateral ties, China's Belt and Road Initiative and Russia's Eurasia Economic Union, according to Moscow's ambassador to Beijing, Andrey Denisov.
He said Russia is interested in taking part in transport infrastructure projects under the Belt and Road Initiative, while he also admitted that Russia has not fully met China's expectations in terms of economic cooperation.
"Russia is just at the start of reindustrialisation and has a long way to go to adjust its economic structure. We'd better be objective towards China-Russia economic cooperation and not put too much hope in it," said Cheng Yijun, a Russia expert with the Chinese Academy of Social Sciences.
Beijing's pursuit of a flawless event is a key reason behind the decision to end the border row with India in the Himalayas – at least for now, analysts said.
Harsh Pant, a professor of international relations at King's College London, said the resolution to the stand-off was "absolutely" in response to the upcoming BRICS summit. "If any country was under pressure, it was China, not India," said Pant.
He Wenping, an Africa and Asia researcher with the Chinese Academy of Social Sciences, a government think-tank in Beijing, said China has a bigger picture to pursue under the BRICS framework.
"We can't call off the meetings just because we have conflicts. We need to find common interests and be forward-looking," the researcher said.
She added that there was still a major opportunity for China to seek support from the other BRICS on issues such as fighting pollution and climate change.
Lin Minwang, an expert on South Asia with Fudan University in Shanghai, said China should be cautious about potential competition with India in the future and should carefully select cooperation projects.
There is an overlap between the BRICS and the Shanghai Cooperation Organisation, which was founded by China, Russia and four former Soviet republics and which India subsequently joined.
The Shanghai organisation has been expanding areas from regional security to economic cooperation, Lin said.
China, the world's second biggest economy, still defines itself a developing and emerging market and is not willing to sit at a table reserved for rich industrialised countries, forcing itself to stick to a club that looks increasingly wobbly.
"But institutions rarely die. More often, they fade away, losing influence even as meetings continue out of habit. A decade from now, I expect we'll be talking less about BRICS and more about regional economic arrangement," Hillman with CSIS said.
This article appeared in the South China Morning Post print edition as: deep cracks may remain after brics talks end