Bitcoin
Get more with myNEWS
A personalised news feed of stories that matter to you
Learn more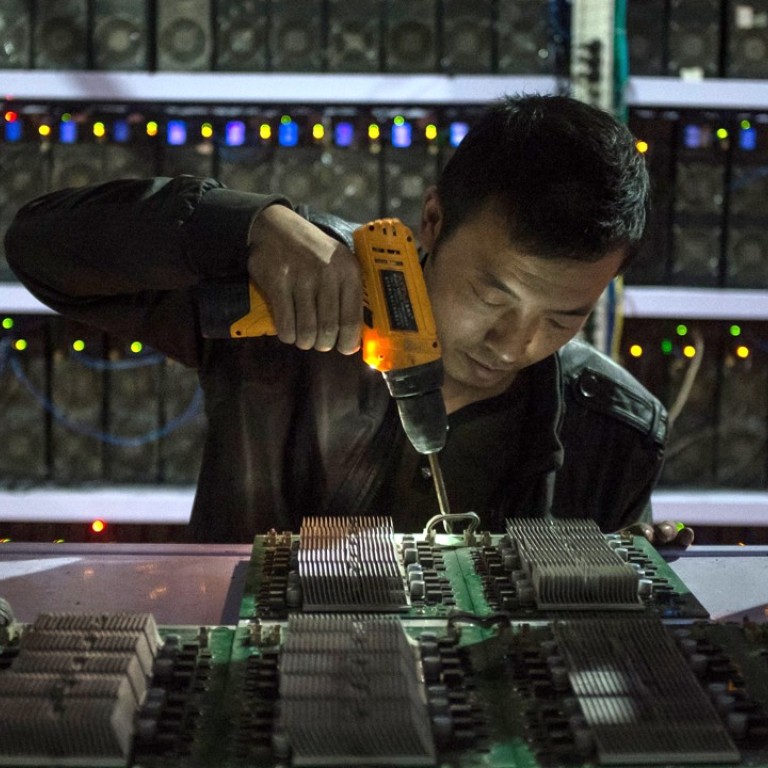 China's bitcoin miners in limbo after Beijing shuts down exchanges
Some of those hoping to cash in on the boom are having second thoughts
In a remote corner of northwest China, Wang Hongyi plans to set up a bitcoin "mining farm" with 1,000 computer servers, hoping to take advantage of low electricity and operating costs to cash in on the boom.
He's one of many Chinese investors seeking to profit from the popularity of the digital currency, which was worth less than US$600 a year ago and peaked at US$4,950 on the first day of this month.
Nearly 70 per cent of all new bitcoin are mined in China – miners use computer hardware to find bitcoin by creating new links in its blockchain, which is essentially a huge digital ledger.
Wang's planned farm in Gansu – one of the poorest provinces in China – will cost about 10 million yuan (US$1.52 million) to set up.
Initially he was confident he could turn a profit because the site is located right next to a hydropower station and that will cut electricity fees – a key operating cost – to about 0.25 yuan per kWh.
He estimates he will need five staff to manage the warehouse of computers running around the clock.
But after the Chinese government last week began an all-out war on bitcoin and other digital currencies, Wang, who is in his early 30s, is having second thoughts about opening his mining farm.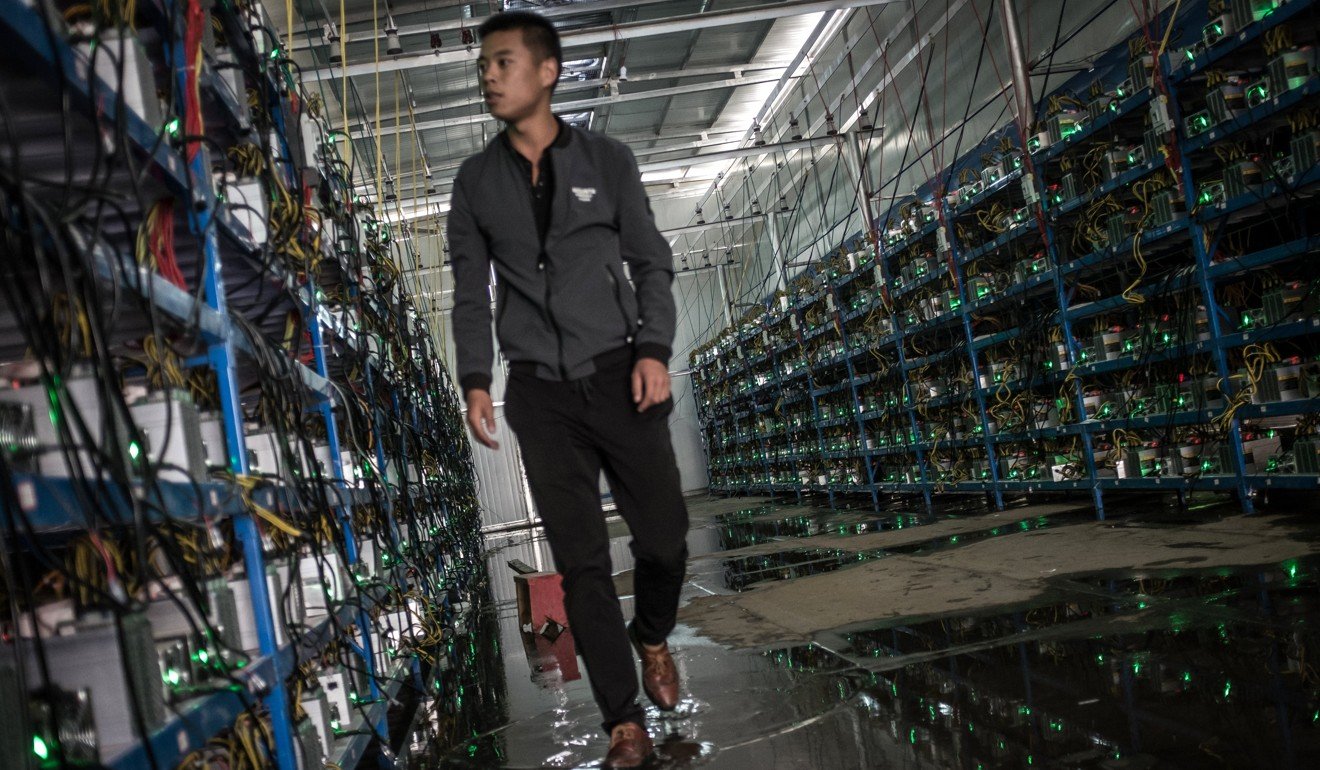 Fundraising through initial coin offerings has been banned and all digital currency exchanges in China will be shut down. Some in the industry fear Beijing might go further and target mining.
"If we start this business and the government says it's illegal, then it will be impossible for us to recover our investment," Wang, who was in Hong Kong for a cryptocurrency conference on Wednesday, told the South China Morning Post.
While the Chinese government has told cryptocurrency exchanges to stop trading bitcoin, it has not explicitly banned possession and production of the digital currency – offering hope to miners that they can continue to dig out bitcoin and sell them on overseas platforms.
Electricity is the main cost for bitcoin miners – it costs about 10,000 yuan to mine one bitcoin in China,
according to Leon Liu, chief executive of BitKan, which organised the Hong Kong conference.
Bitcoin is currently valued at about US$3,900. But if it goes back up to more than US$4,000 it would take about four months for Wang to recover his set-up costs – making it a lucrative investment.
Wang has been carefully building a good relationship with the local government in Gansu. He registered his business as a data centre project under the province's poverty alleviation programme and has invited local officials to invest in it as a way of minimising the risk of being shut down.
But he said he was aware this could all be futile if Beijing goes further with its restrictions.
Wang was attending a conference that was originally to be held in Beijing but had to be relocated to Hong Kong at the last minute after the Chinese government banned initial coin offerings saying they were a form of illegal fundraising – a criminal offence in China.
Yang Haipo, chief executive of ViaBTC, said he also had concerns about the future of bitcoin mining in China. ViaBTC has two bitcoin mines – in Xinjiang, in China's remote northwest, and Yunnan, bordering Myanmar – and plans to close its trading platform at the end of this month.
Without revenues from trading, ViaBTC is now looking to its mining business to make ends meet. ViaBTC controls 7 per cent of the world's total bitcoin mining capabilities.
But the uncertainty of Beijing's crackdown on digital currencies is hanging over its head.
"Technically, China can't ban bitcoin traffic, we have our own sync network. But if the China government says mining is illegal, we are f***ed," Yang tweeted on Sunday night.
Yang told the Post on Wednesday that he was "really concerned about administrative measures that the government might take to shut down mining".
If Beijing does decide to cut off the bitcoin network in China, it could make it difficult for mining pools to sync their data on blockchain with the rest of the world, according to Jiang Jiazhi, a product manager at Bitmain, which operates a full supply chain of mining – from machines to mining contracts – in China. "It will eventually hit the bitcoin mining business," Jiang said.
A recent study by the Cambridge Centre for Alternative Finance found that more than half of bitcoin miners in the Asia-Pacific region – particularly in China – were concerned about a lack of regulations on digital currencies. But most of the European and North American miners said they were satisfied with their regulations.
One bitcoin investor noted there was no legal basis for the Chinese government to shut down mining – but he said that if it did, China could start exporting the electricity needed by digital currency miners elsewhere. "It seems that we are at the cusp of entering the post-China bitcoin age. China is the world's biggest country so it's always going to play a big and important role, but if politicians have stupid policies, economic activities will go somewhere else. And that's true in any industry," said Roger Ver, a veteran investor in bitcoin start-ups.
"At the end of the day, crypto coins and bitcoins strip away the power of politicians to control individuals' lives, and that's why politicians don't like it so much. But if you think people own themselves, you should love it."