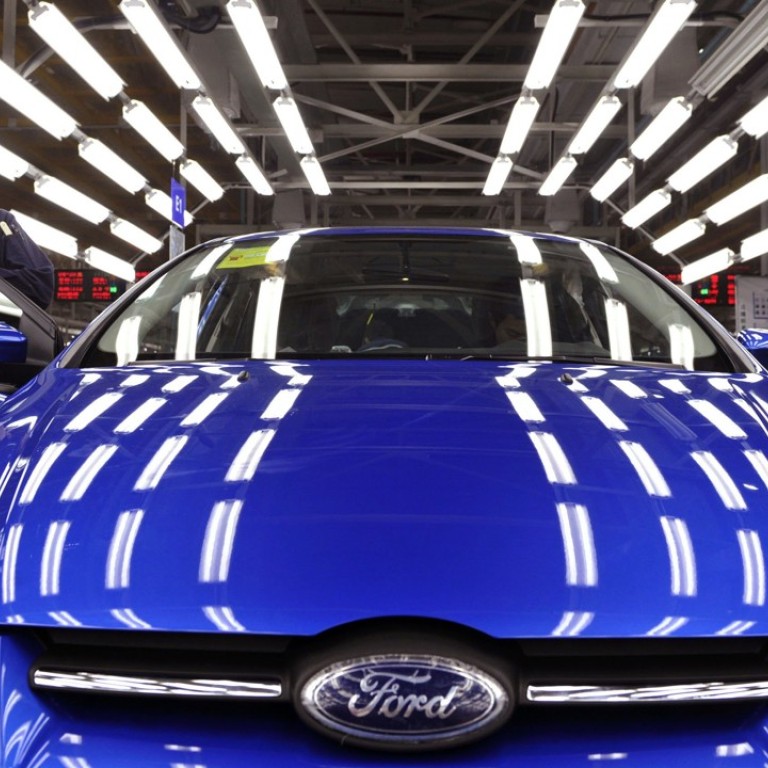 Beijing cuts red tape for foreign firms as it vies for investors
Regulation from 1995 requiring companies to set up representative offices in China scrapped, as vice-premier warns of new challenges ahead
As Washington prepares to unveil a corporate tax-cut plan, Beijing has scrapped cumbersome requirements on foreign businesses that have been in place for 22 years in its latest bid to woo investors.
The Ministry of Commerce on Tuesday said it had done away with a regulation from 1995 that required foreign companies to set up a representative office before they could operate in China, a process that involved months of complicated paperwork and formalities.
At a symposium the same day, Vice-Premier Wang Yang warned of new challenges ahead to make better use of foreign direct investment as the economy entered a "new normal" period, with its traditional low-cost advantage disappearing and slower domestic growth.
"[China] needs to innovate on FDI," Wang said, vowing to shift investment focus to the service sectors, the central and western regions and to high value-added sectors.
"It needs to transform its cost advantages ... pay more attention to creating a level playing field after companies get access to the market, and to look more to M&As than greenfield investment," he said.
Foreign direct investment fell by about 6 per cent in the first seven months from a year earlier in US dollar terms, raising concerns about China's appeal as an investment destination and the state of the economy.
China was ranked 27th out of 137 economies in the global competitive index for 2017-18 from the World Economic Forum – better than last year's 28th place.
But many foreign manufacturers – including US hard drive giant Seagate – have relocated their Chinese factories to other countries to reduce costs, while others are reluctant to invest more in the country because of economic uncertainties and obstacles to market access.
Meanwhile, the Trump administration is trying to lure investors back to the United States. As well as the threat of tariffs, Washington is expected to unveil a plan to cut the corporate tax rate to about 20 per cent from the current 35 per cent.
Tuesday's announcements were just the latest attempts from the Chinese leadership to fend off foreign competition and boost investment in the country. Previously announced measures include promises of wider market access – such as the possibility of bigger shareholdings for foreign financial institutions – and a campaign to protect intellectual property rights.
"I don't think there is really a change in the policy agenda," said Julian Evans-Pritchard, a China economist with Capital Economics. "They've been talking about taking steps to encourage more FDI for a long time … but there are lots of broken promises in the past."
The decline in foreign investment was partly because of the economic slowdown and partly because of the regulatory environment, he said. "The operating conditions of foreign firms in many sectors have become worse rather than improved," he said.
Zhao Yang, chief China economist at Nomura International, said many areas needed improvement to entice foreign investors after a number of preferential policies had been withdrawn in recent years.
"These measures will have limited effects in the short term," Zhao said. "They are more measures to encourage long-term inflows as the capital flight situation in China worsens."