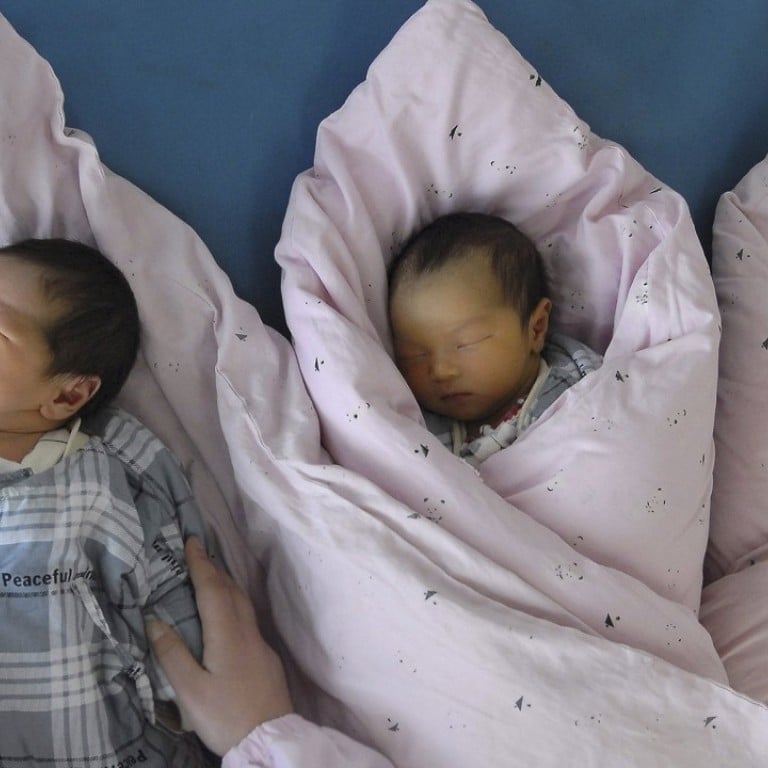 An inconvenient truth? China omits key figures that may have highlighted its demographic time bomb from official statistics
Data that can help track falling fertility rates may have indicated that two-child policy was failing to resolve problem of ageing society
A key data series on China's fertility rate has been axed from the country's latest statistical yearbook, depriving the public of crucial figures to judge the effectiveness of the country's two-child policy.
China's National Bureau of Statistics has been publishing the data on the "age-specific fertility rate of child­bearing women" – the measure of how many children were born to different age groups – annually since 2004.
But in the 2017, China's statistics yearbook, which sets out the data from the previous 12 months, the bureau said it had decided to remove these figures, which help to calculate the country's overall fertility ratio.
The bureau gave no reason why it stopped publishing the data and did not reply to questions from the South China Morning Post.
According to figures from the statistics agency, there were 17.86 million births in China last year, up from 16.55 million in 2015. But the age-specific data is important when calculating demographic trends.
The statistics agency's number, which indicated a fertility ratio of 1.05 in 2015, ran counter to an estimated fertility rate of 1.6 from the National Heath and Family Planning Commission, the body that is responsible for China's family planning policy and ruthlessly implemented the country's one-child policy for decades.
While the statistics agency did not explain why it stopped publishing the data, demographers said it underscored the problems with China's official population figures.
Academics and statisticians have raised doubts about the figures over the years and they have been criticised for misguiding policymaking.
For several years in the early 1990s, Beijing kept the public and policymakers in the dark about the fertility rate when it dropped sharply.
Liang Zhongtang, a demographer who sat on the state family planning commission in the 1980s, said China's fertility rate had failed to show any meaningful increase after the country officially rolled out a universal two-child policy in 2016, adding that could be one reason for the non-disclosure.
"A gap between what the government actually got and what they had expected may persuade them to stop releasing the data," Liang said.
Liang had obtained special approval from Beijing in the 1980s to create a "special birth-planning zone" in a rural county in northern China's Shanxi province to be exempted from the one-child policy, and his demographic experiment showed that birth policy did not stop the fertility rate from falling.
The decline in fertility rates may be more due to the impact of China's rapidly growing economy, as a similar trend has been observed in places such as Japan, South Korea and Taiwan.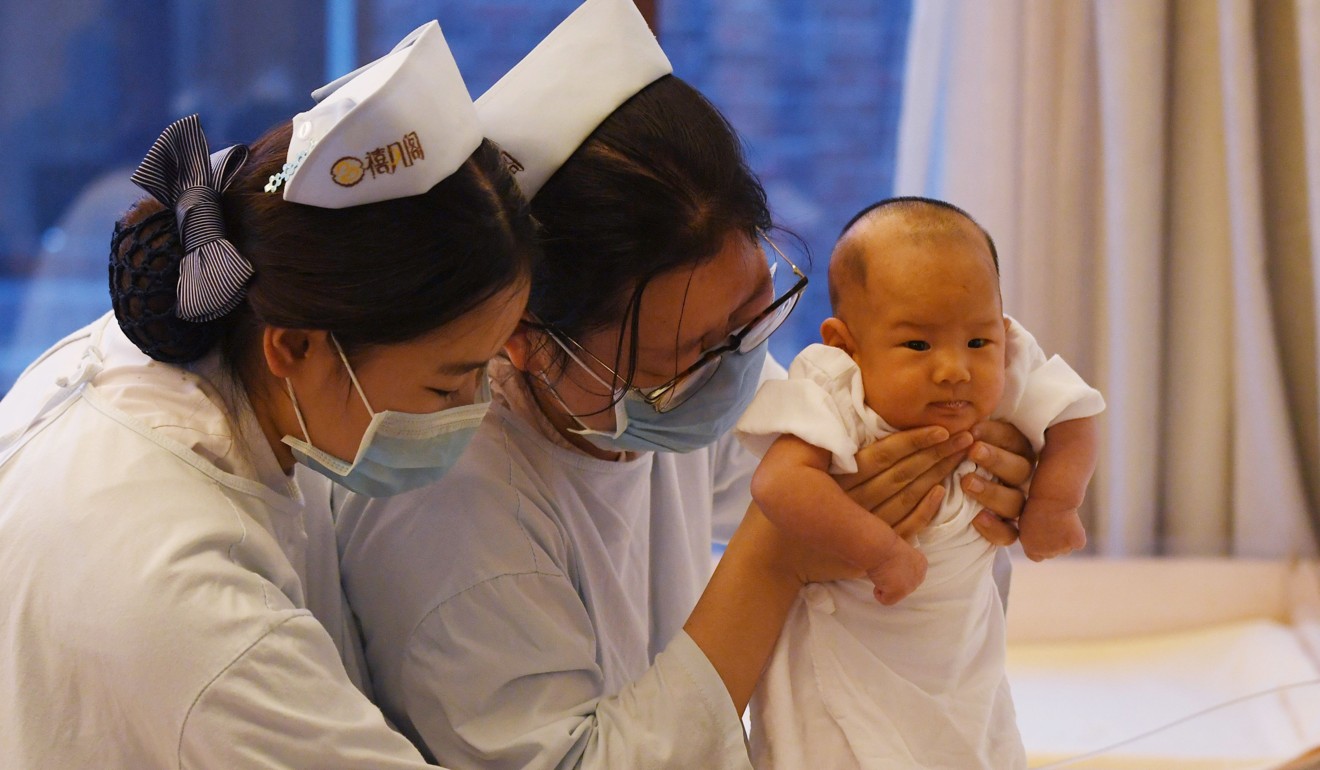 Yi Fuxian, a long-term critic of China's birth control policy and a researcher at the University of Wisconsin-Madison in the United States, caused a stir in May by saying that China's population size had been overestimated by 90 million, and that China's real population may be smaller than India's.
The family planning commission said in August that the country's fertility ratio may have risen to 1.7 in 2016 following the implementation of a two-child policy, heightening the divergence between its data and those from the statistics bureau.
It also announced in June that it would conduct its own research to find out the fertility ratio.
Huang Wenzheng, a senior researcher from Beijing-based think tank Centre for China and Globalisation, said the conflicting numbers between the statistics bureau and the family planning commission may have persuaded the former to stop releasing the data.
"It's very inappropriate to scrub the data entries from the statistical yearbook," Huang said. "For the state family planning commission to conduct a survey by itself, there is a question of a conflict of interest."
Demographers said the delay in relaxing birth policies had hampered China's economic growth due to a shrinking labour pool and quickly greying population.
It is hurting consumption demand and adding to the cost of public spending on pensions and health care.
In the 1990s, five contributors to national pension funds were helping to support one retired person but today, that ratio stands at 2.8 to one.
China is getting old before it is getting rich enough to pay for the care of its elderly, according to a recent report from Deloitte.
"Despite moves to unwind the one-child policy, younger people do not need to be prevented from having more than one child; they may require significant encouragement to have any children at all," the report said.
"If so, the global implications would be massive, given that China's population is 10 times that of Japan, and given that China doesn't yet have a sound social security system.
"There's a chance that ageing, particularly in China, could lead to higher inflation rates and higher interest rates around the world," the report said.
Signs of further relaxation of birth control, or even a fundamental shift from birth control to birth encouragement, were visible at the Communist Party congress that ended his week.
In his marathon opening speech, President Xi Jinping did not mention "birth control" or "family planning" in contrast to his predecessors Hu Jintao and Jiang Zemin, who both highlighted family planning as a basic state policy in their work reports.
Instead, Xi used the much milder term "population policy" and stressed that China must "enhance strategic research" into its demographics.