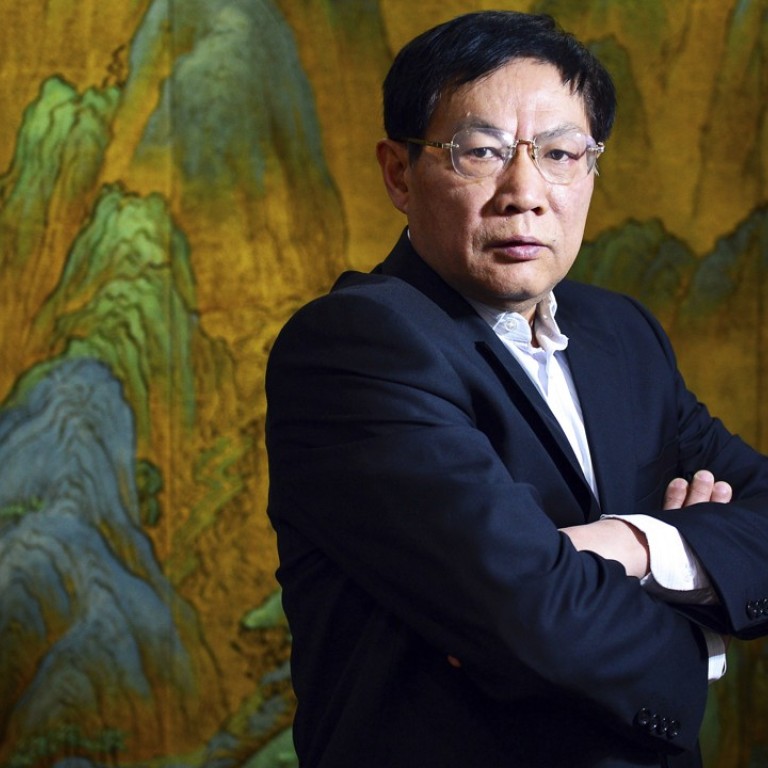 'Big Cannon' Ren Zhiqiang compares China to North Korea over hukou policy
Outspoken property tycoon who survived political storm last year says Beijing's eviction of migrant workers is a deluded way to solve problems
A property tycoon who found himself in hot water last year after criticising President Xi Jinping's call for the media to show loyalty to the Communist Party has returned to the spotlight, comparing China to North Korea over its rigid household registration system.
Ren Zhiqiang, a 66-year-old party member known as the Big Cannon for his outspoken views, was speaking at the annual conference of financial magazine Caijing in Beijing on Wednesday.
He told the conference the registration system was "adopted only by a limited number of countries, including China and North Korea", and that Beijing's ongoing eviction of migrant workers was a deluded way to solve the city's problems.
"The Beijing government once boasted that there was no family with housing problems in the city – but it was only talking about locals," said Ren, the former chairman of Huayuan Property, a company owned by the Beijing government.
Thousands of migrants have been evicted from Beijing as part of a 40-day campaign launched last week to address safety threats in the aftermath of a residential fire that killed 19 people this month.
These migrants hold hukou – household registration documents held by all Chinese citizens that control access to public services based on their birthplace – from their hometowns.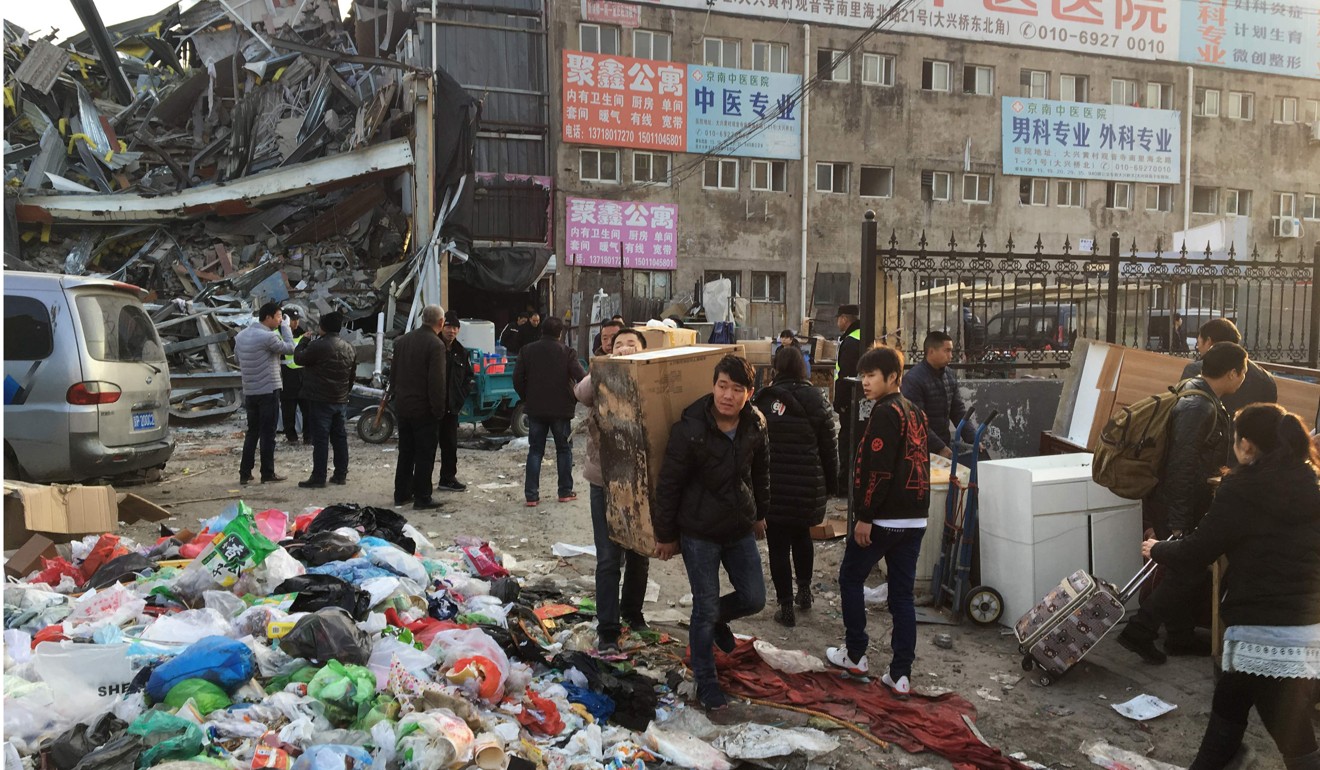 "The biggest problem with China's [housing] market adjustment and control policies is that they are illegitimate," Ren said.
He added that there was no law giving the authorities the right to interfere in property prices, but in reality all local governments could cap these prices at a level they deemed appropriate.
Yet land sales – a key source of revenue for local governments – were left alone, even though they were the main reason property prices had skyrocketed, Ren said.
"If China doesn't solve the land problem and change the household registration system, all of its so-called long-term [market] mechanisms will be built on sand," he said.
Ren has for years openly criticised the government's policies to control the property market and his comments often spread to broader political and social issues.
He had 37 million followers on Weibo, China's version of Twitter, before his account was deleted in February last year after he questioned the notion that the media should be loyal to the party. Ren said the news outlets were funded by taxpayers' money, so they should serve the public rather than the party.
"When did the people's government turn into the party's government? [Are the media] funded by party membership dues?" he wrote at the time.
Ren came under attack by state media
for his remarks. An editorial on a news site linked to the Beijing municipal party committee declared Ren was spreading "anti-Communist Party" thought and that he represented capitalists who sought to topple the party's rule.
A commentary on a website run by the propaganda unit said Ren had "abused his influence to attack the party and the government" and "damaged the honour and interests of the country by starting and spreading rumours to disrupt social order".
At the end of February it was the turn of the party committee of Xicheng district in Beijing, where Ren is registered as a member. It said Ren would be "dealt with seriously" for his blatantly critical social media posts.
"As a Communist Party member, Ren has constantly published illegal information and erroneous remarks that generated vile influence, seriously damaging the party's image," the committee said.
But by the beginning of March, after the Central Commission for Discipline Inspection – then under Xi's right-hand man Wang Qishan – published an article entitled, "One honest adviser matters more than a thousand yes-men", the storm had passed.
In his autobiography published in 2013, Ren wrote that Wang was his "political mentor" when Ren was a teenager at middle school in Beijing.
After the state media backlash last year, Ren was placed on a year's probation by the party in May and has kept a low profile since then.
This article appeared in the South China Morning Post print edition as: Hukou root of housing problems, tycoon says