Internet
Get more with myNEWS
A personalised news feed of stories that matter to you
Learn more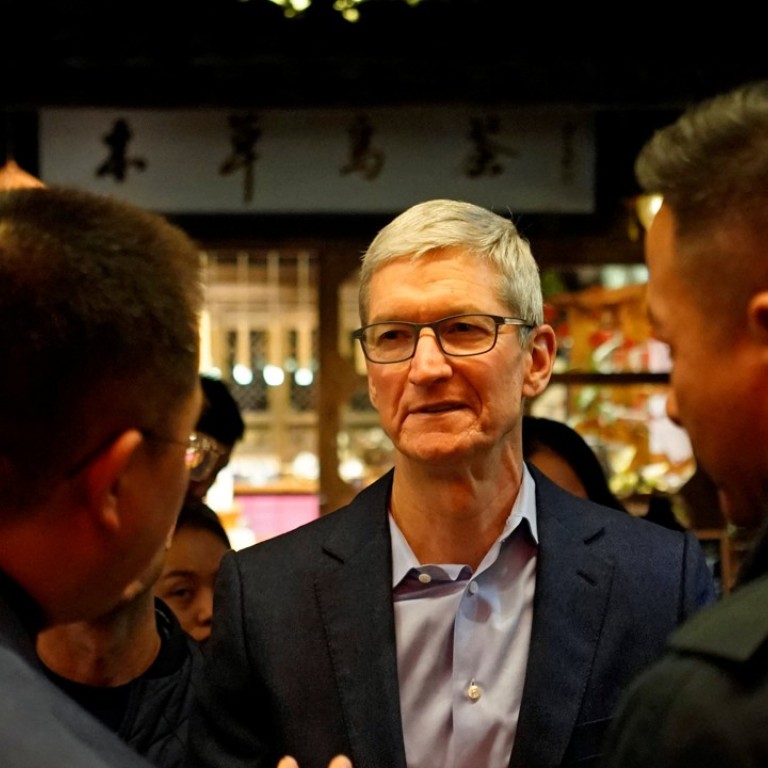 Apple's Tim Cook and Google's Sundar Pichai attend Chinese state-run internet conference
Tech chiefs make first appearance at event used to push Beijing's arguments in favour of heavy censorship
Apple chief executive Tim Cook and Sundar Pichai, Google's chief executive, appeared at a state-run internet conference in eastern China on Sunday.
Cook told the event that "the theme of this conference – developing a digital economy for openness and shared benefits – is a vision we at Apple share" adding that Apple "is proud to have worked alongside many of our partners in China to help build a community that will join a common future in cyberspace".
His attendance comes after Apple this year agreed to Chinese government requests to remove dozens of virtual private network (VPN) apps – services that allow Chinese users to access blocked websites – from its local App Store. Skype, the calling app, was removed from its mainland App Store this autumn.
Google's Pichai later told delegates that "a lot of work Google does is to help Chinese companies. Many small and medium-sized businesses in China take advantage of Google to get their products to many other countries outside of China."
The Google website and most of the company's products – including YouTube – are banned in mainland China, although this appeared to have been relaxed at the conference venue with attendees being permitted to access Google.com. Google shut down its Chinese search engine in 2010 after a direct confrontation over Beijing's censorship policies.
When approached by journalists for comment, Google staff with Pichai declined to exchange business cards, offering instead slips of paper with a general email address for media inquiries.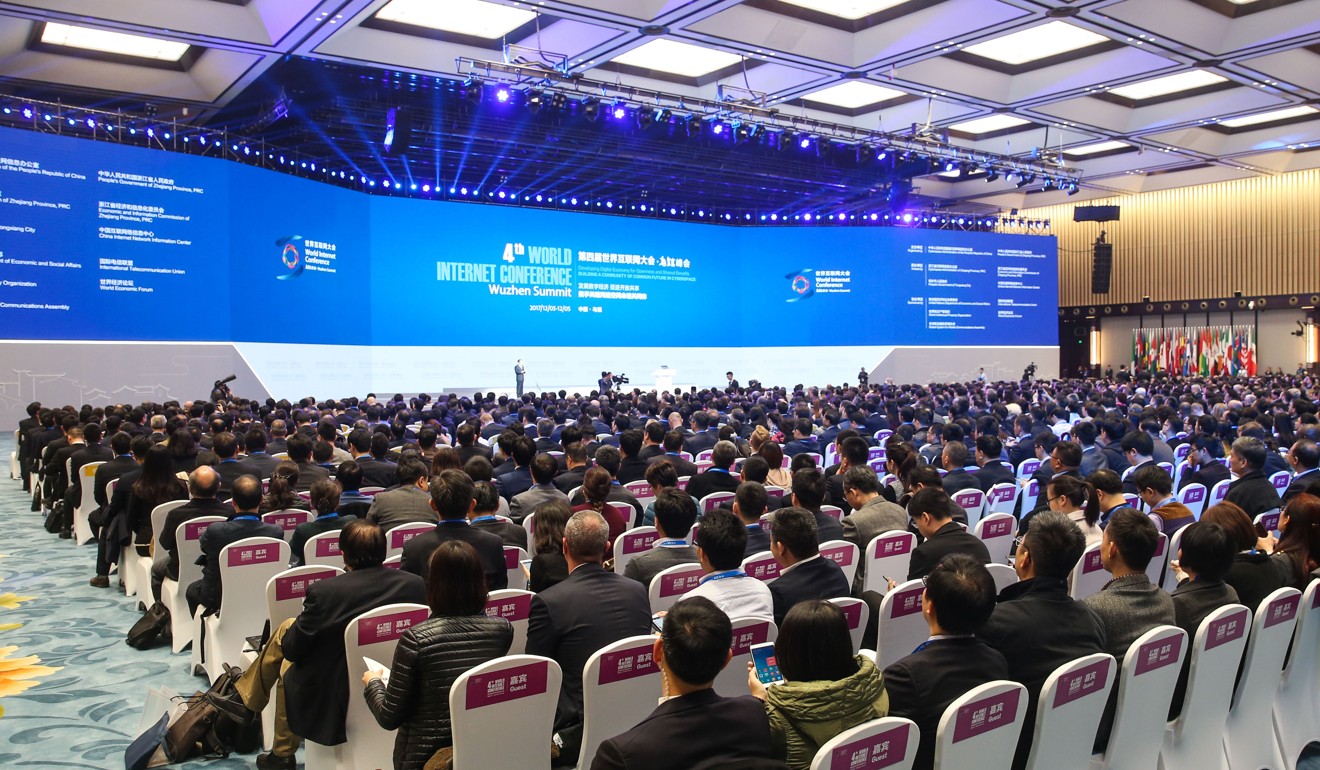 The World Internet Conference in Wuzhen, near Shanghai, is an annual gathering of mainly Chinese internet officials and internet company executives as well as bureaucrats from developing countries.
The previous three conferences in 2014, 2015 and 2016 were not attended by heavyweight US tech executives as Cook or Pichai.
The Chinese government uses the event to pursue its argument that its censorship and regulation of the internet does not harm the development of technology and business prosperity.
Two years ago at the same event President Xi Jinping called on countries to respect "cyber sovereignty" and argued that all countries had the right to regulate the internet.
Beijing has repeatedly warned that foreign internet companies must comply with its laws and regulations before it grants market access, and firmly opposes anything that it regards as being against its national interest.
Cook is a frequent visitor to China and was last in the country five weeks ago.
The Apple chief executive's presence indicates the importance of the Chinese market for the iPhone maker, even though Apple's market share of China's smartphone market is shrinking.
Cook was a keynote speaker at the opening ceremony, speaking after Wang Huning, the newly promoted Politburo Standing Committee member in charge of ideology; Huang Kunming, the chief of the Communist Party's propaganda department, and Che Jun, the party secretary of Zhejiang, the province where the event was held.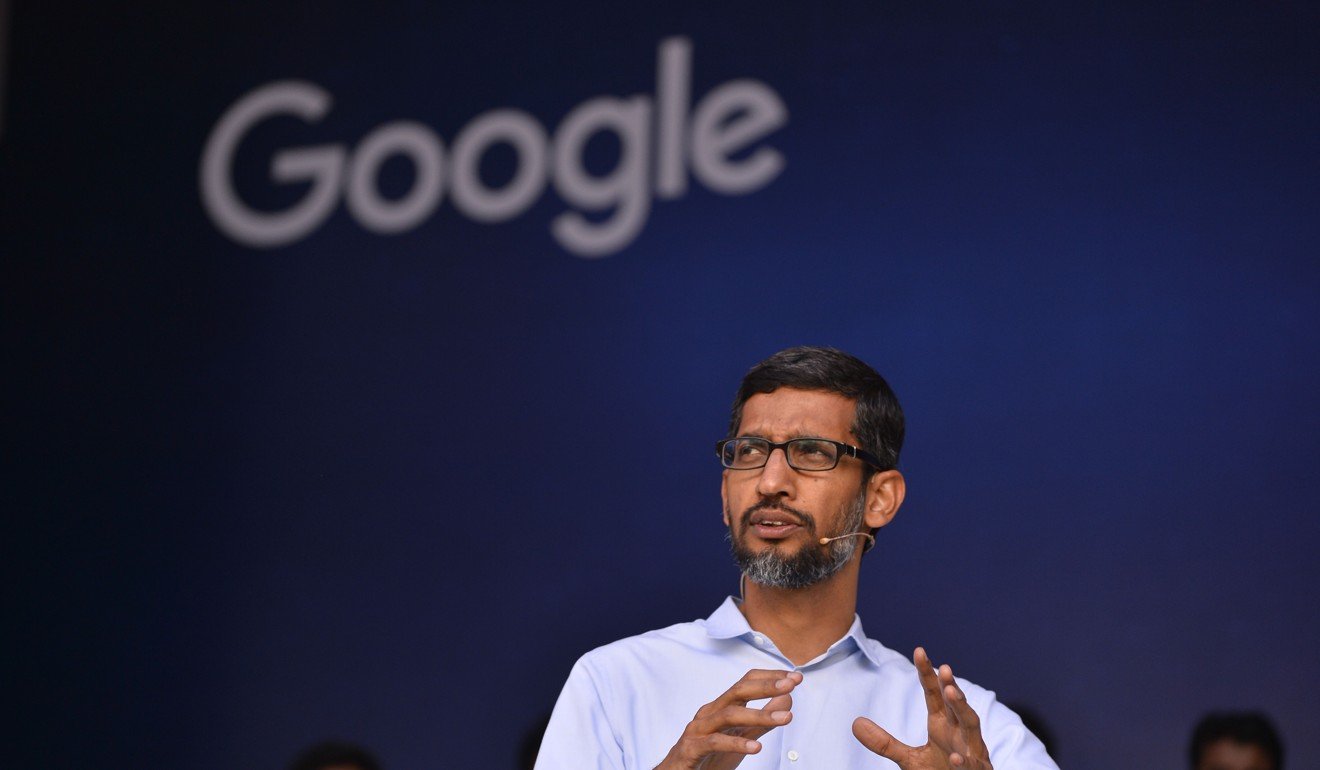 He told the event that Apple would make its coding language "open to all".
"We make our coding language swift, accessible and open to all, allowing a new generation of firms, large or small, from China and abroad, to pursue their dreams," Cook said.
Cisco Systems chief executive Chuck Robbins also attended the event.
China had 751 million internet users by the end of June of this year, or one-fifth of world's total, according to the China Internet Network Information Centre.
It is home to two of the world's top 10 technology firms by market capitalisation – New York-listed Alibaba Group, which owns the South China Morning Post, and Hong Kong-listed Tencent.
At the same time, China heavily censors the internet and still bans Google, Facebook and Twitter. China ranked last in terms of internet freedom in a survey last month by Freedom House, a US pro-democracy group that lists Google among its funders.