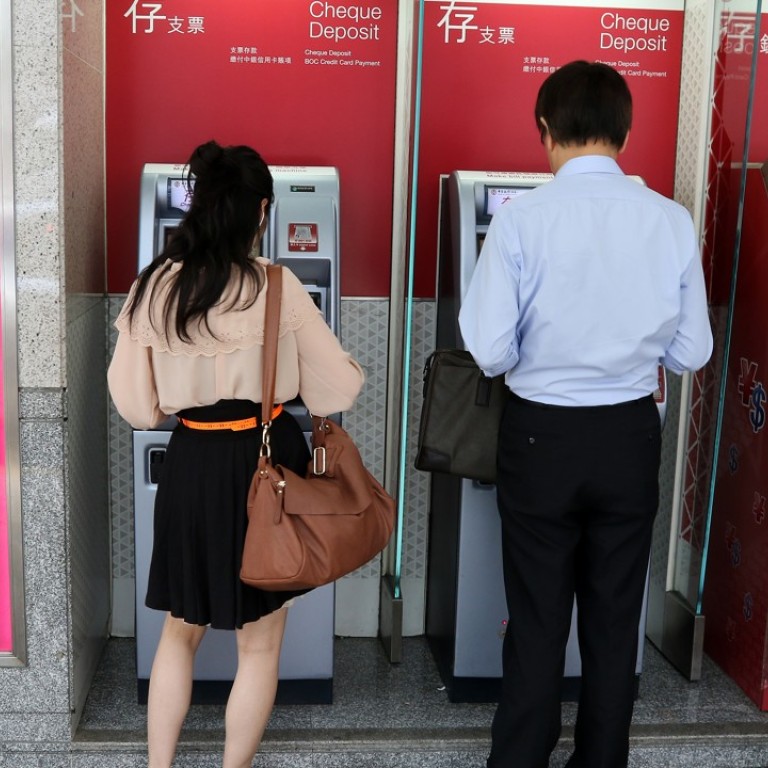 China puts US$15,000 annual personal cap on overseas bank card withdrawals
Rules aimed at curbing money laundering, terrorism financing and tax evasion
New limits on the amount of money people can withdraw from their Chinese bank accounts while overseas will come into effect on Monday, in the latest move by Beijing to tighten its capital account controls and curb money outflows.
Under the new rules individuals will be allowed to withdraw a maximum of 100,000 yuan (US$15,000) a year, regardless of how many separate bank accounts or ATM cards they have, the State Administration of Foreign Exchange said in a statement released on Saturday.
The current cap on daily withdrawals remains unchanged at 10,000 yuan per card.
Under the current rules, there is an annual ATM withdrawal cap of 100,000 yuan per bank card, but there are no rules to stop people having multiple cards attached to a single account or multiple accounts with different banks.
People will still be allowed to hold multiple ATM cards but the annual limit will apply to the combined value of all withdrawals.
The foreign exchange regulator said that if any Chinese is found using mainland bank cards to withdraw more than 100,000 yuan from overseas ATMs within a calendar year, they will be barred from taking out cash abroad using any mainland bank card for the rest of the year as well as the following year.
The restrictions were a "necessary measure" to curb money laundering, terrorism financing and tax evasion, the regulator said.
"International experiences have shown that large cash transactions are often associated with criminal activities such as fraud, gambling, money laundering and terrorism financing," the statement said.
Some Chinese had been found to have used a large number of ATM cards to withdraw sums of cash overseas that far exceeded what was needed for "normal consumption", according to the regulator.
It also warned Chinese not to try evading the rules. "People should not borrow other people's bank cards or lend them to others to help get around the regulation," the statement said.
The annual cap of 100,000 yuan per person and daily limit of 10,000 yuan applies to all ATM cards issued by mainland Chinese banks, covering both yuan and foreign exchange accounts.
China's capital account controls are among the most restrictive of the world's major economies, and Beijing has tightened rules on outbound remittances and payments in the past two years as a way to defend the country's foreign exchange reserves and yuan exchange rate.
Mainland Chinese can change up to US$50,000 worth of yuan into foreign currencies per year, but the regulator has set extra requirements within that quota including filling in forms and declarations for any purchases.
The regulator said the cap on foreign currencies would remain unchanged and the new rule should not affect ordinary Chinese wanting to travel and spend money abroad.
Some 81 per cent of the overseas cash withdrawals made using mainland Chinese ATM cards last year totalled around 30,000 yuan per card, according to the regulator. It said the annual cap of 100,000 yuan should "both meet demand for normal cash withdrawals abroad and contain the large sums made by a few lawbreakers".
This article appeared in the South China Morning Post print edition as: ¥100,000 limit set for overseas withdrawals