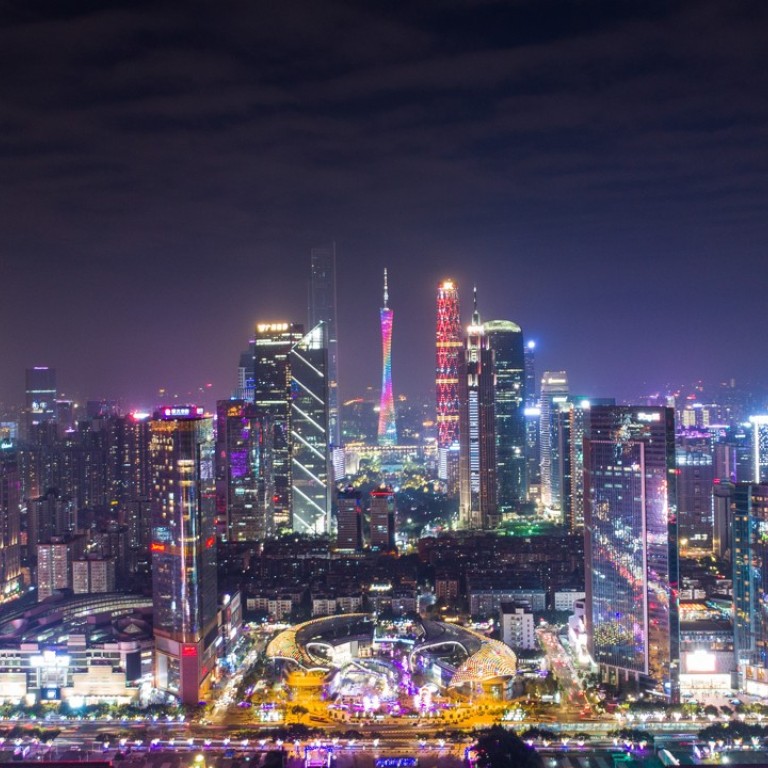 Will 2018 be the year Shenzhen and Guangzhou finally overtake Hong Kong?
The Guangdong cities are nipping at Hong Kong's heels – thanks, in part, to greater investment in hi-tech industries
The southern Chinese cities of Guangzhou and Shenzhen could be the biggest economies in the "
Greater Bay Area
" by the end of the year, overtaking Hong Kong and forcing it into third place.
The provincial capital's economy was expected to grow to 2.31 trillion yuan (US$354 billion) this year, Guangzhou mayor Wen Guohui said in his annual work report at the start of the city's people's congress on Thursday.
Wen said Guangzhou's GDP grew about 7 per cent to 2.15 trillion yuan in 2017, and its growth target this year was about 7.5 per cent. It was the first time the city recorded a GDP of over 2 trillion yuan.
US investment management firm Bernstein projected that Shenzhen's GDP would rise to US$350 billion this year (or 2.32 trillion yuan), narrowly beating out a projected 2018 GDP for Hong Kong of US$345 billion (or 2.28 trillion yuan).
Shenzhen will release its economic results for 2017 on Tuesday.
While Hong Kong has yet to release a growth forecast for this year, the city's chief executive,
Carrie Lam Cheng Yuet-ngor
, said in November that Hong Kong's GDP growth last year would exceed 3.5 per cent.
If the three cities maintain their existing or projected growth rates, Hong Kong would be No 3 in the region at the end of this year.
Shenzhen, once a sleepy fishing village, became the biggest economy in Guangdong province in 2016, after banking on research and development to expand its economy.
It officially took over top spot in the province from Guangzhou late last year when Guangdong's statistics bureau revised up Shenzhen's GDP figure for 2016 to more than 2 trillion yuan (HK$2.36 billion) from 1.95 trillion yuan, with growth coming in at 9.1 per cent.
The changes reflected the province's decision to classify spending on research and development as fixed investment rather than an operating expense.
This year is the 40th anniversary of China opening up to the outside world and 38 years since Shenzhen became the country's first special economic zone. In 1979, Shenzhen's GDP was just 190 million yuan, but it has grown 10,000-fold since then.
Guo Wanda, vice-president of the Shenzhen-based think tank the China Development Institute, said he was not surprised to see changes in the cities' rankings.
"The gap in growth between the three will be even wider in the coming years if Shenzhen and Guangzhou keep up their remarkable expansion," Guo said.
But he also said it was not fair to compare the cities based solely on GDP because they were of different sizes and had different populations.
"Hong Kong has kept its advantage in competition. It needs new migrants, new innovative industry and an economic hinterland to boost its economic growth. Integration into the Greater Bay Area is its only way," Guo said.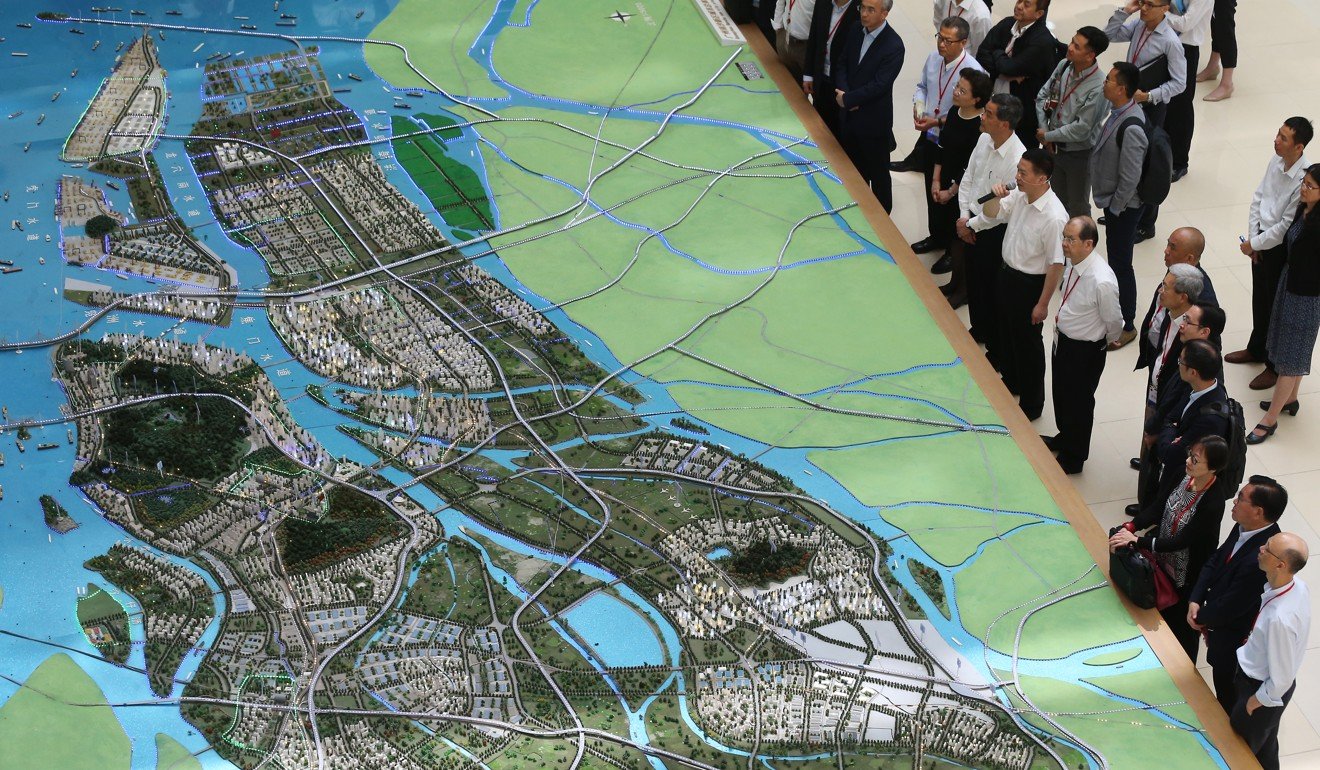 Shenzhen and Guangzhou have fostered hi-tech industries, like biotechnology, new energy and new materials to spur their economies.
Since 2013, Shenzhen has invested more than 4 per cent of its GDP annually on research and development, while Guangzhou says it aims to plough 2.7 per cent of its GDP into R&D this year.
In October, Lam said Hong Kong would double its expenditure on research and development to 1.5 per cent of its GDP in the next five years to encourage innovation.