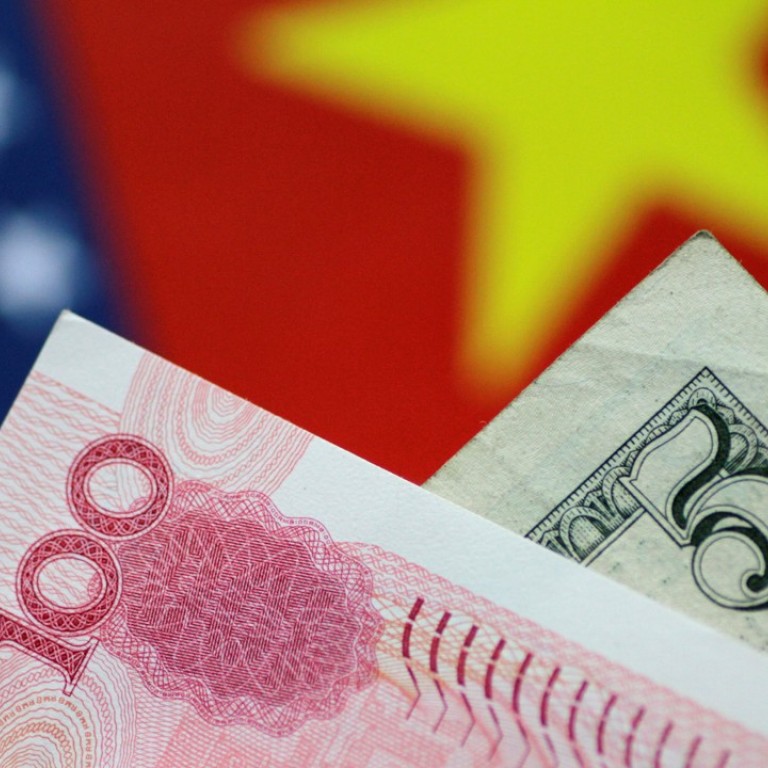 Is the US a bigger debt risk than Russia and Botswana? A Chinese rating agency thinks so
In comments thought to reflect Beijing's views, Dagong Global says outlook for US negative as tax cuts worsen repayment capacity
A Chinese credit rating agency has cut its outlook and rating for the United States to BBB+, putting the debt repayment capacity of the world's biggest economy below that of Russia and Botswana and on a par with Colombia and Peru.
Beijing-based Dagong Global said it was cutting the US' rating from A- and giving it a "negative outlook" because of the US federal government's declining capacity to repay debt, a situation worsened by tax cuts.
While Dagong is not directly controlled by the Chinese government, it has argued that the Western system dominated by Moody's, Standard & Poor's and Fitch Rating is flawed and China must have its own voice in the industry.
Few international investors track Dagong's assessments but they are understood to partly reflect the views of the government, the largest holder of US Treasury bills.
Moody's and S&P enraged Beijing last year when they downgraded China's sovereign credit rating. In apparent retaliation, China's Ministry of Finance did not hire any rating agencies when it sold US$2 billion in bonds in Hong Kong in October.
Dagong began rating other countries in 2010 after the global financial crisis, giving the US a AA rating at the time.
Its downgrade for the US came just hours after a phone call between Chinese President Xi Jinping and US President Donald Trump.
Xi told Trump that both countries should further open their markets to each other and step up cooperation, amid rising tensions over their huge trade imbalance, according to state news agency Xinhua.
The downgrade also comes amid a fierce debate in China over whether Beijing should stop buying US government debt.
The US government has never defaulted on its debt but Dagong's assessment pegs it as a highly dangerous place for bond investors.
"In the political environment of factional rivalries, factional interests are prioritised, and it is hard for the [US] government to focus on the management of the national economy and social development," the Chinese rating agency said.
Dagong said Trump's tax bill plan would widen the country's fiscal gap and inevitably increase the credit risk of the federal government, suggesting Russia and Botswana are safer bets with an A rating.
It kept China's local rating at AA+ and the country's foreign currency sovereign credit rating at AAA, despite Moody's and S&P downgrading the country's sovereign credit by one notch to A- on debt concern last year.
Bloomberg reported last week that some senior Chinese officials had suggested that China might consider suspending purchases of US Treasuries. The State Administration of Foreign Exchange, which manages the country's US$3.1 trillion reserves, said the report was "probably" fake.
China held US$1.19 trillion of US Treasuries by the end of October, according to the US Department of Treasury. The actual holdings could be larger considering those held by others on its behalf.
This article appeared in the South China Morning Post print edition as: US credit rating put lower than Botswana by agency