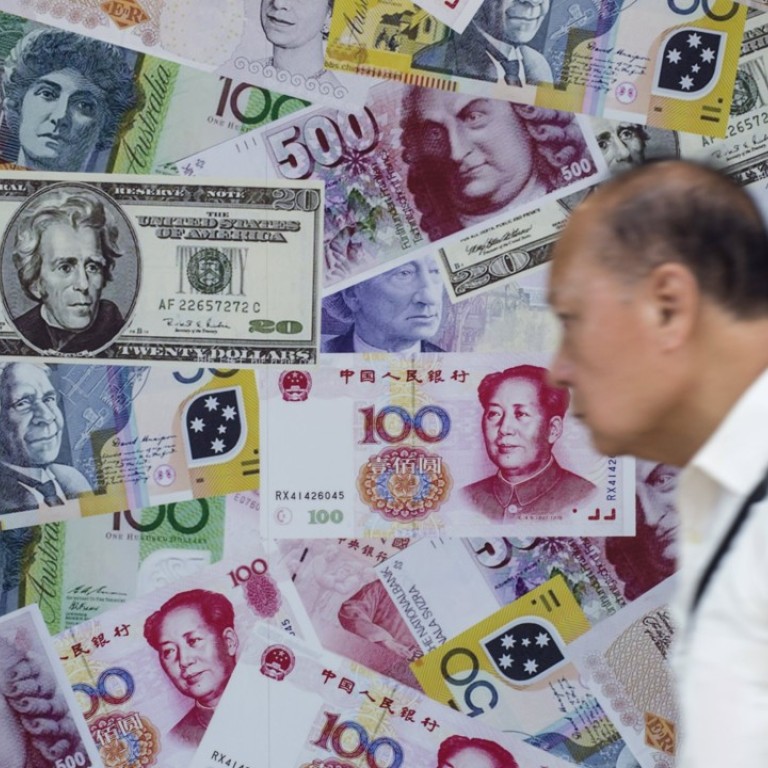 China says yuan gains market-driven, two-way swings will be the norm
Fed impact on Chinese capital flows is weakening, according to Forex regulator
China's foreign exchange regulator said on Thursday the yuan's recent appreciation is driven by the economy and a weaker dollar and that it expects two-way fluctuations in the currency to be the norm.
State Administration of Foreign Exchange spokeswoman Wang Chunying also told reporters China's investment in US Treasuries is market-driven, while the impact from the Federal Reserve's policy normalisation on capital flows in China is weakening.
The yuan strengthened against the dollar last year as the dollar weakened, and capital outflows eased considerably as authorities clamped down on money leaving the country.
Wang's comments suggest Chinese policymakers are comfortable with the yuan's current levels and are becoming less concerned about the kinds of capital flows that prompted wild one-way swings in the currency in 2015 and 2016.
Wang said "2017 was a year when China's cross-border capital flows went from net outflows to basically stable".
"Over the previous three or four years, due to domestic and overseas influences, China's cross-border capital flows went from long-term inflows to a period of outflows. But from 2017 our capital flows experienced a change," she said.
China purchased a net US$6 billion of foreign exchange in December, compared with a net sale of US$7.5 billion in November, SAFE said on Thursday.
For all of last year, Chinese banks sold a net US$111.6 billion in foreign exchange, indicating there was still demand from companies and individuals for foreign currency, but the amount was down considerably from US$337.7 billion in 2016.
"China will continue to deepen market-based foreign exchange rate reform, further improve the yuan exchange rate mechanism, enhance the flexibility of the yuan exchange rate and keep the yuan basically stable in a reasonable range," Wang said.
The yuan rose against the dollar to its highest in more than two years on Wednesday, as the central bank set firmer guidance amid broad dollar weakness and heavier corporate dollar selling.
The Chinese currency has risen nearly 1.2 per cent against the dollar this year, after a roughly 6.8 per cent gain during 2017, reversing three straight years of depreciation.
This article appeared in the South China Morning Post print edition as: Two-way swings in yuan to be norm, regulator says