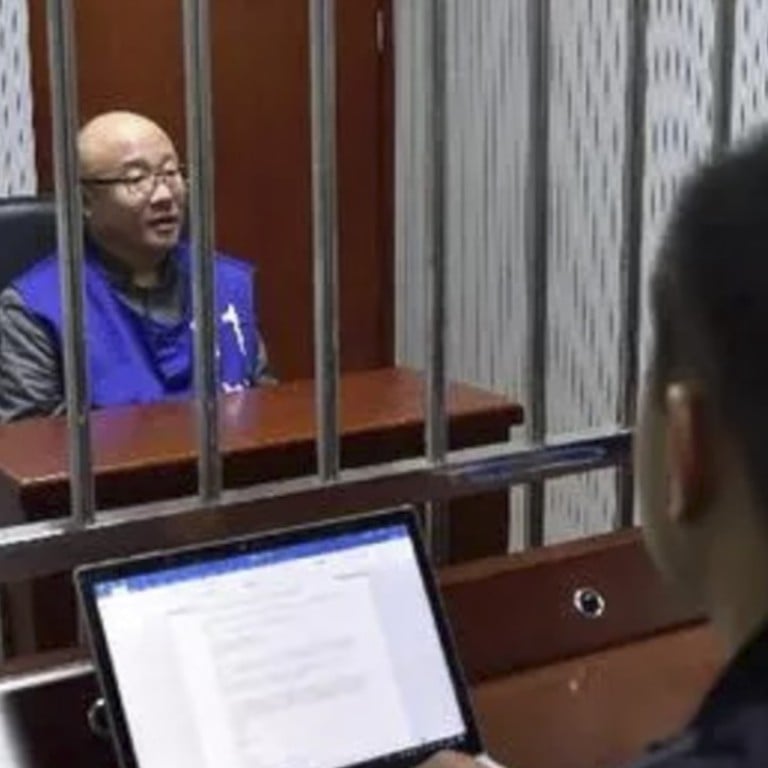 Banquets, lies and protests: the collapse of Qbao, another popular Chinese Ponzi scheme
Qbao goes quickly from state-media darling to official outcast after its founder hands himself in to police, saying he can't meet debt and investor payments
Hundreds of desperate small investors have massed in freezing conditions in eastern China this week to protest over the collapse of a multibillion-dollar online finance service, after authorities did an about-turn and declared the one-time state media darling a Ponzi scheme.
Videos posted online showed the investors demonstrating outside provincial government offices in Nanjing, Jiangsu province, on Monday demanding action over failed funding platform Qbao.com, which has been accused of illegally raising at least 50 billion yuan (US$7.8 billion) from the public.
The case is the latest to highlight the financial and social risks amassed during China's financial boom over the past decade and comes as the Chinese leadership has made minimising those risks a priority.
Founded in 2012, Qbao offered up to 60 per cent annualised returns for investors who signed in every day to complete "assignments", including clicking on online advertisements and filling in questionnaires. The more deposits investors put down, the higher returns the platform promised.
To fund the scheme, Zhang Xiaolei, 49, created about 20 operating companies ranging from e-commerce firms to real estate, soccer, and bike sharing operations.
Qbao expanded rapidly to have about 10 million active daily users and Zhang became a favourite in the state media and local authorities.
In 2015 and 2016, Zhang appeared on CCTV's Chinese Brand programme, and in state-run publications in which Qbao was touted as "a unique ecosystem" helping small business promote their goods online.
But Zhang's string of companies were not very profitable and failed to generate enough money to cover the promised returns, according to state-run Xinhua news agency.
Warnings of Qbao's risky business models have circulated on the internet over the past few years. In 2015, local media in Nanjing were told not to publish or broadcast advertisements related to the company. The next year, Zhang moved the company's headquarters to Shanghai.
Then, out of the blue on December 26, Zhang "voluntarily" handed himself in to Jiangsu police because he could not find enough new cash to repay debts and the scheme was about to fall apart, according to Xinhua.
Qbao's website now directs to an official notice that says Zhang turned himself over to the police after failing to repay investments and promised returns.
The authorities shut down Qbao's servers and froze all of its funds.
Since then, state media have maligned Qbao. On Sunday, state broadcaster CCTV ran a series of exposés on the company, declaring it a Ponzi scheme of no investment value.
Among the failed projects was the 200 million yuan Zhang spent on a block of land near Nanjing's Laoshan National Park which he planned to turn into a 10 billion yuan resort village. But the construction never started and the land could not be developed commercially, officials said.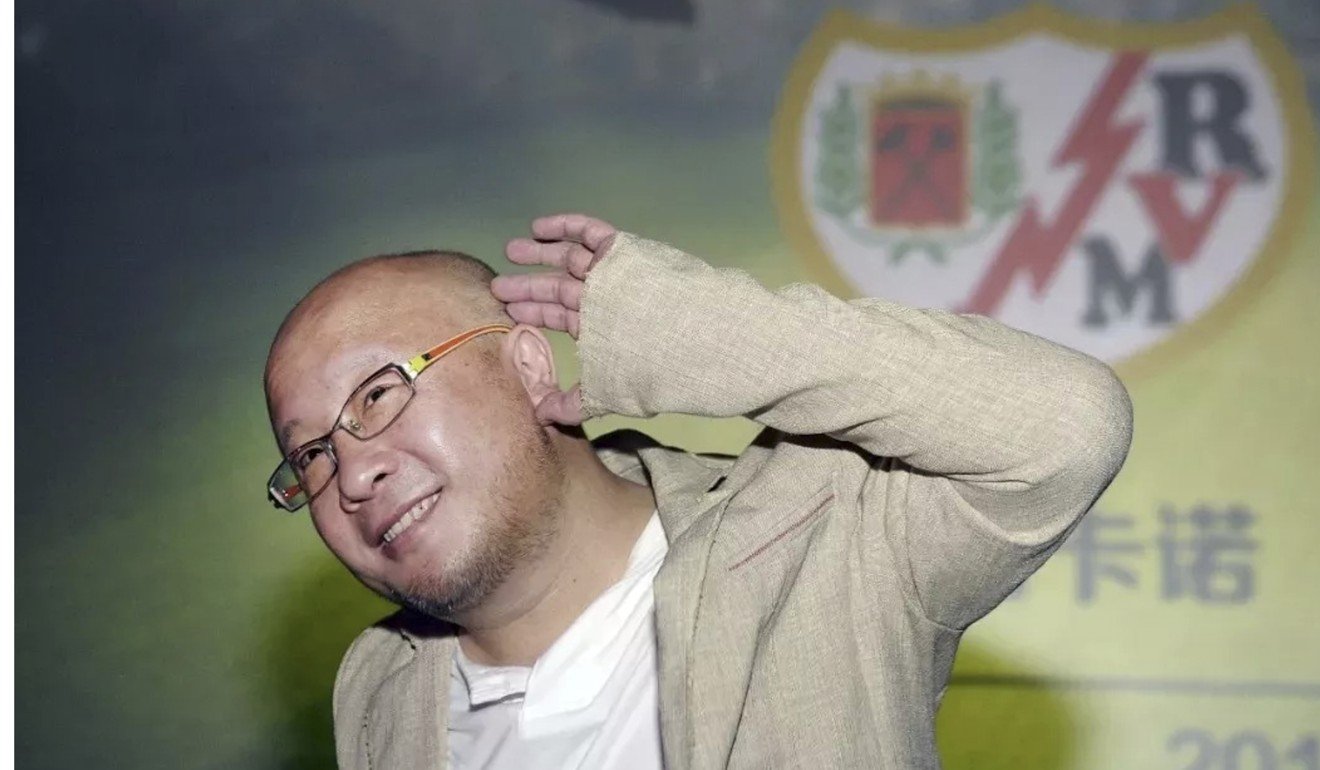 Jiangsu police also said the Chengdu Qianbao Football Club, which Zhang owned, was more than 70 million yuan in debt in 2016.
Zhang's surrender at the end of last year shocked many investors who had poured their savings into or borrowed heavily to invest in the collapsed scheme. Some have petitioned for his release and begged the local governments to recover their losses.
One veteran schoolteacher "Ren" wants something more.
In an open letter to the central government, Ren said she wanted the "truth" behind Zhang's surrender.
Ren, who is near retirement, said she started investing in Qbao three years ago after the company was promoted on CCTV and by local authorities.
She said she had never a missed payment from the platform and thought Sunday's CCTV report was irresponsible.
"I want to ask you: will CCTV be responsible for its report? I invested in Qbao because I trusted you. Today, CCTV says it is a Ponzi scheme. Why do you say contradictory things? " Ren said.
To many of his investors, Zhang was a charismatic figure and someone to look up to. He organised banquets for his self-described "bao fans" and honoured his promises, despite his chequered past.
Zhang was jailed for fraud more than a decade ago after embezzling about 10 million yuan from more than 50 Chinese teen soccer players sent to South America for training, according state media reports.
Like many other Qbao investors, Li Zhu, 37, said he did not report Zhang to police because he trusted the entrepreneur. Li said he had invested on the platform for two years and his deposits had been paid back. But he did not specify unpaid returns.
"Seven years. If he [Zhang] wanted to run, he would have done it earlier," Li said. "Which illegal platform can hang on for seven years?"
This article appeared in the South China Morning Post print edition as: protest by hundreds marks the collapse of Qbao Ponzi scheme