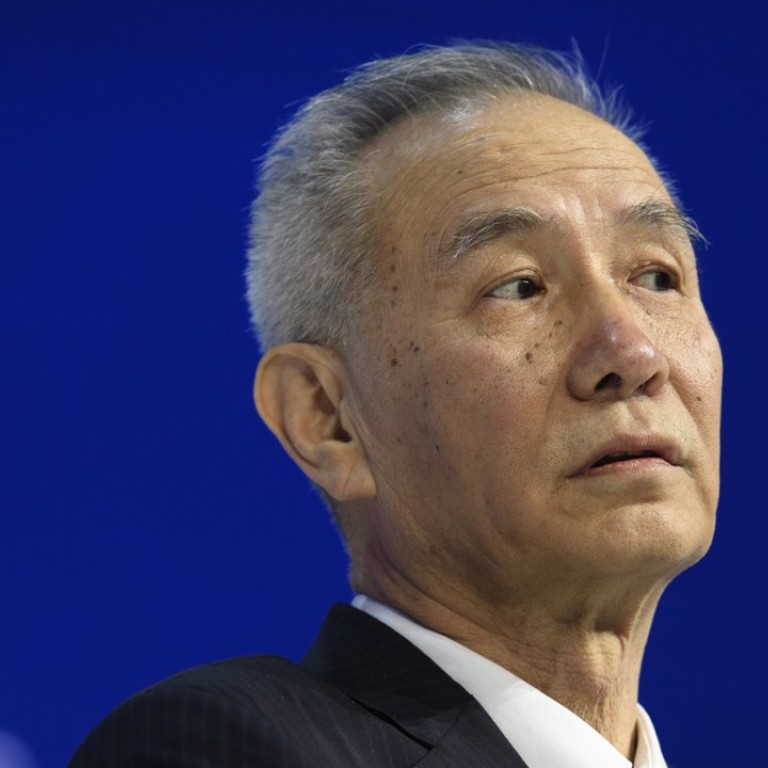 China's economic mastermind Liu He steps out onto centre-stage at Davos
President's right-hand man has been attending the annual gathering since 1993, but this time he's the one giving the speech
President Xi Jinping is not attending Davos this year – he sent China's economic mastermind instead. And although Liu He is no stranger to the annual gathering of the world's business and political elite, he has not previously been the one giving the speech.
On Wednesday, Liu – who is a strong candidate to take charge of the country's economy for the next five years – told the world's rich and powerful in the Swiss resort town that China would open its domestic markets wider and that this year's reform measures could "exceed the international community's expectations".
Liu, 66, is leading the Chinese delegation at the World Economic Forum, and he has been given the same status as the most important leaders. He is the only policymaker who is not a state leader to speak in one of 10 sessions hosted by executive chairman Klaus Schwab. Other speakers to take the chair beside Schwab include US President Donald Trump, German Chancellor Angela Merkel, UK Prime Minister Theresa May, French President Emmanuel Macron and Indian Prime Minister Narendra Modi.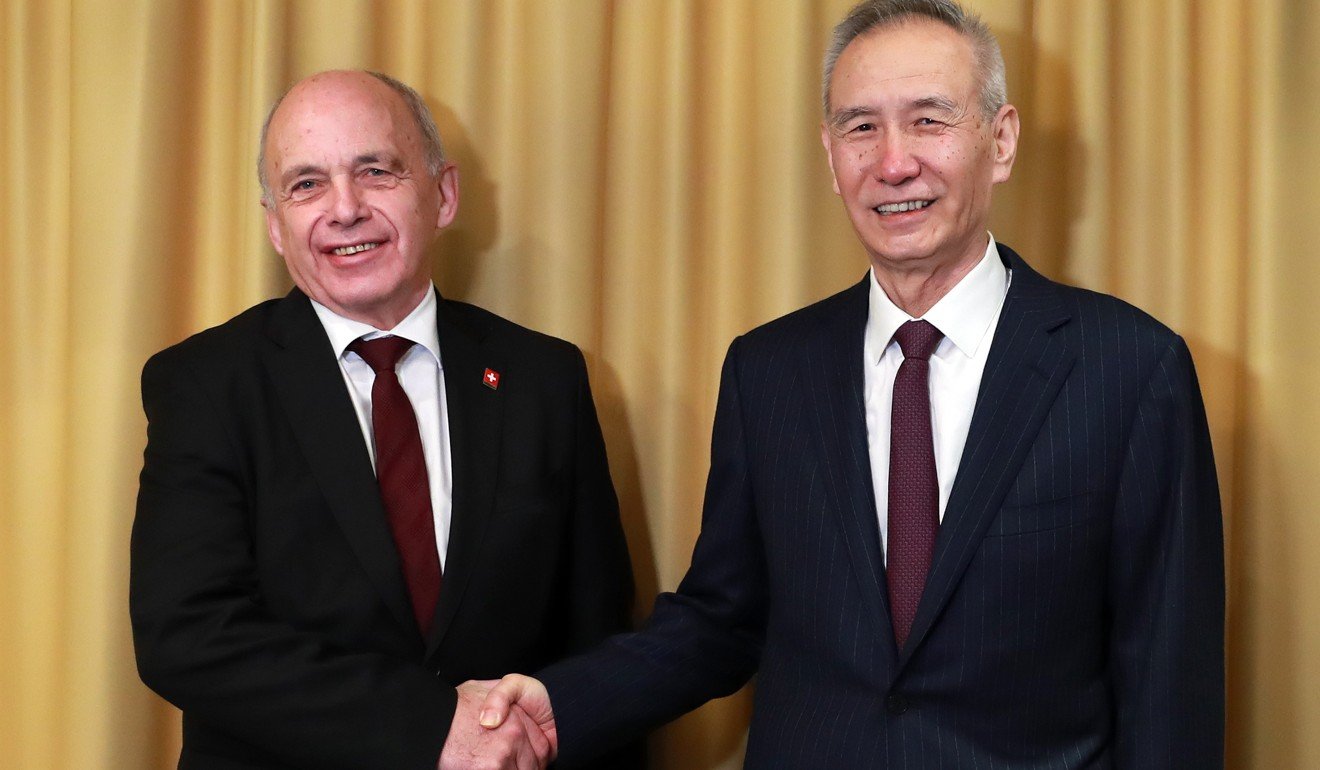 Wednesday's speech also marks the first time Liu – who is seen as the brains behind Xi's supply-side structural reform concept – has spoken at length in public about the country's future economic direction since he was introduced by Xi to a visiting US delegation in 2013 as a person who was "very important to me".
Liu is the director of the Office of the Central Leading Group for Financial and Economic Affairs and a vice-chairman of the top planning body, the National Development and Reform Commission.
Since Liu was elevated to the 25-member Politburo at the 19th party congress in October, it has been widely expected that he would take a front seat in steering the Chinese economy.
The Harvard-educated technocrat, who has until now stayed mainly behind the scenes, could be made China's vice-premier in charge of economic and financial affairs in March.
Analysts said the annual Davos meeting was the perfect stage for Liu to make his debut.
"Liu has been the man behind China's main economic and financial policies in recent years, like a Chinese version of Larry Summers," Zhao Xijun, a finance professor with Renmin University said, referring to the former director of the National Economic Council to president Barack Obama.
"He's a suitable person to communicate China's economic blueprint and its commitments to globalisation and market opening to the world" because of his deep understanding of the Chinese economy and experience in drafting policies, Zhao said.
Liu, who delivered his half-hour speech in Mandarin, said China's economy was improving and the country was on course to become wealthier. He also called for joint efforts to address global issues ranging from climate change to fighting terrorism.
"History may repeat itself when we find we're at a similar crossroads," Liu said. "At that moment, making cautious and rational choices will be very important as no country alone can win the battle against terrorism and the double-edged sword of technological development."
It is not the first time Liu has attended the ritzy gathering, but last year he was in the audience listening to Xi championing free trade and globalisation.
"A trade war will only lead to suffering on both sides," Xi told thousands of business and political leaders a year ago, in a speech widely read as criticism of Trump and a symbol of China's growing influence on the world stage.
And like most of his other overseas trips with Xi, Liu did not make any public comments at the time.
Back in 1993, he attended Davos for the first time as a junior government official and took part in a round-table debate about the future of the world economy.
"I was the lowest-ranking official at the table but got most of the questions," Liu was quoted as saying in 2008.
Fast-forward to 2018, and Liu is now the face of the world's second biggest economy at the event, and he is promising change.
"China's reform and opening up started in 1978 and has created China's economic growth miracle," Liu said. "The best way of commemorating the 40th anniversary is to launch more forceful measures."
His remarks come after China recorded 6.9 per cent growth in gross domestic product last year – faster than the official target of around 6.5 per cent. Beijing has also stabilised the yuan exchange rate with capital curbs, ending a sharp currency depreciation seen in the second half of 2015 and in 2016 after missteps in adjusting the rate.
In China's annual closed-door economic conference last month, the top leadership singled out three main tasks for the next three years: controlling financial risk, reducing poverty and curbing pollution. These key "battles" are in line with Liu's thoughts laid out in his most recent academic paper, published in 2013, when he gave his explanation of the structural reasons for the 2008 global financial crisis and the Great Depression. He wrote that populism, loose monetary policies and an excessively large income gap were to blame for the crisis. "A Comparative Study of Two Global Crises" earned Liu China's top economics award in 2014.
This article appeared in the South China Morning Post print edition as: 'ECONOMIC MASTERMIND' LIU HE MAKES DEBUT ON DAVOS STAGE