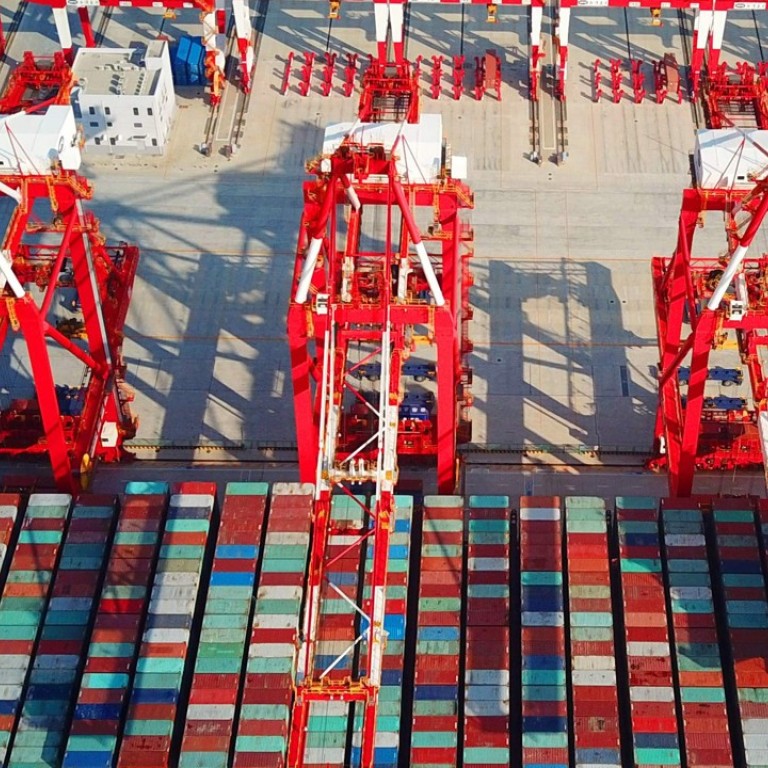 China's exports remain strong in January as imports grow 30pc
Trade surplus for the month was US$21.6 billion, according to customs figures
China's exports held up in January despite the stronger yuan and rising trade tensions with the United States, while import growth surged reflecting calendar effects and higher commodity prices.
Overseas shipments in the month in yuan terms rose 6 per cent year on year, while imports increased 30.2 per cent, the customs administration said on Thursday, leaving a trade surplus of 135.8 billion yuan (US$21.6 billion).
Factories and offices close for several weeks around the Lunar New Year, distorting economic data for the first two months of the year. This year's holiday runs from February 15-21, later than last year, when it began in January.
External demand has remained intact amid a synchronised global expansion, helping to offset the yuan's continued surge. Imports have otherwise shown signs of weakness since the last quarter as campaigns to curb debt and pollution have intensified, weighing on domestic activity.
Still, the world's largest exporter faces uncertainty. Trade friction between the two biggest economies has ratcheted up recently, with China investigating sorghum imports from the US after the Trump administration slapped tariffs on solar panels and washing machines, which Beijing called a "misuse" of trade measures.
Friction was likely to intensify this year, but a trade war was unlikely, according to UBS Group AG economists led by Wang Tao in Hong Kong.
"Targeted tariffs and restrictions may hurt related stocks or sectors, but the macro impact on China's exports or GDP growth will be very small as a stronger global recovery helps to drive 2018 export growth," she said.