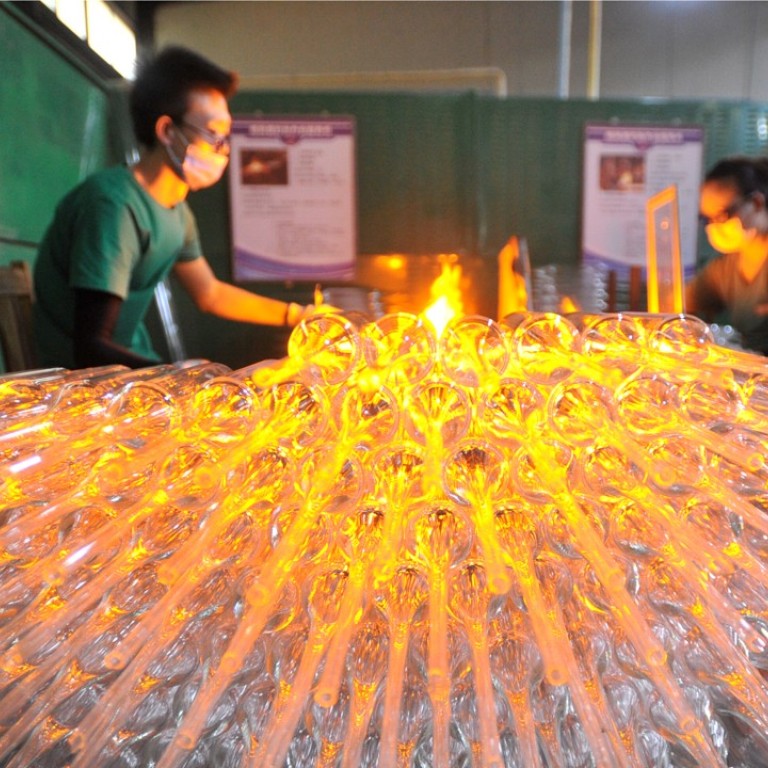 China prohibits expansion of glass, cement capacity in 2018
All new projects must follow replacement capacity rules to ensure the total production capacity decreases, industry ministry says
Expansion of cement and glass production capacity will be strictly off-limits in China in 2018, the country's Ministry of Industry and Information Technology said on Monday.
The notice comes just over a month before winter restrictions on construction activity in 28 cities in northern China, imposed as part of a sweeping environmental protection campaign, are due to be lifted in the middle of March.
New cement – and glassmaking projects that are "absolutely necessary" – must follow replacement capacity rules, "so as to ensure that the total production capacity will only decrease and not rise", the ministry said in a statement on its website.
Beijing has been cracking down on excess capacity in a range of industries as part of supply-side reforms, but allows some closed capacity to be replaced with more modern and efficient facilities.
The China Cement Association said in December that 392.7 million tonnes of capacity, or one-tenth of the total, would be eliminated by 2020.
The country's cement output in 2017 fell 0.2 per cent year on year to 2.32 billion tonnes, the industry ministry said in an annual review of the building materials sector on Monday. Flat glass production rose 3.5 per cent to 790 million weight cases. (One weight case equals 50kg or 110 pounds.)
Revenue from China's building materials industry in 2017 rose 8 per cent year on year to 7.5 trillion yuan (US$1.19 trillion), as average material prices rose by 8.2 per cent after falling for two straight years previously, the ministry said.
Flat glass prices have been steadily rising since September, it said.
This article appeared in the South China Morning Post print edition as: Expansion of glass and cement capacity prohibited