Could American tech billionaire Elon Musk be a beacon for China's economy?
A Beijing economic brains trust headed by Xi's top economic aide says the road to growth is through private sector-led innovation 
South African-born American entrepreneur Elon Musk is an unlikely role model for a group of leading Chinese economists but he was very much on their minds at an elite meeting in Beijing on the weekend. 
The group were gathered in the Chinese capital on Sunday for the annual meeting of the Chinese Economist 50 Forum, a club headed by President Xi Jinping's right-hand economic man Liu He.
Liu, who is due in Washington this week, was absent but a number of other notable economists were there, including Wu Xiaoling, a former central bank deputy governor and now a Chinese lawmaker.
The big issue of the day was how to move the economy into the next phase, one driven by technology and innovation rather than human labour. 
The attendees agreed that to meet that goal, the private sector would have to flourish, property rights be protected and free thinking encouraged.
For Wu, Musk – and other billionaire inventors – show the way ahead.
"The successful reuse of Musk's Falcon rocket has destroyed the myth that private firms should be barred from hi-tech and defence-related areas," she said.
"Who could have imagined that China would have Alibaba, Tencent and Baidu? They were never in the [government's] plans, but formed during the process of meeting market demand and having the freedom of production."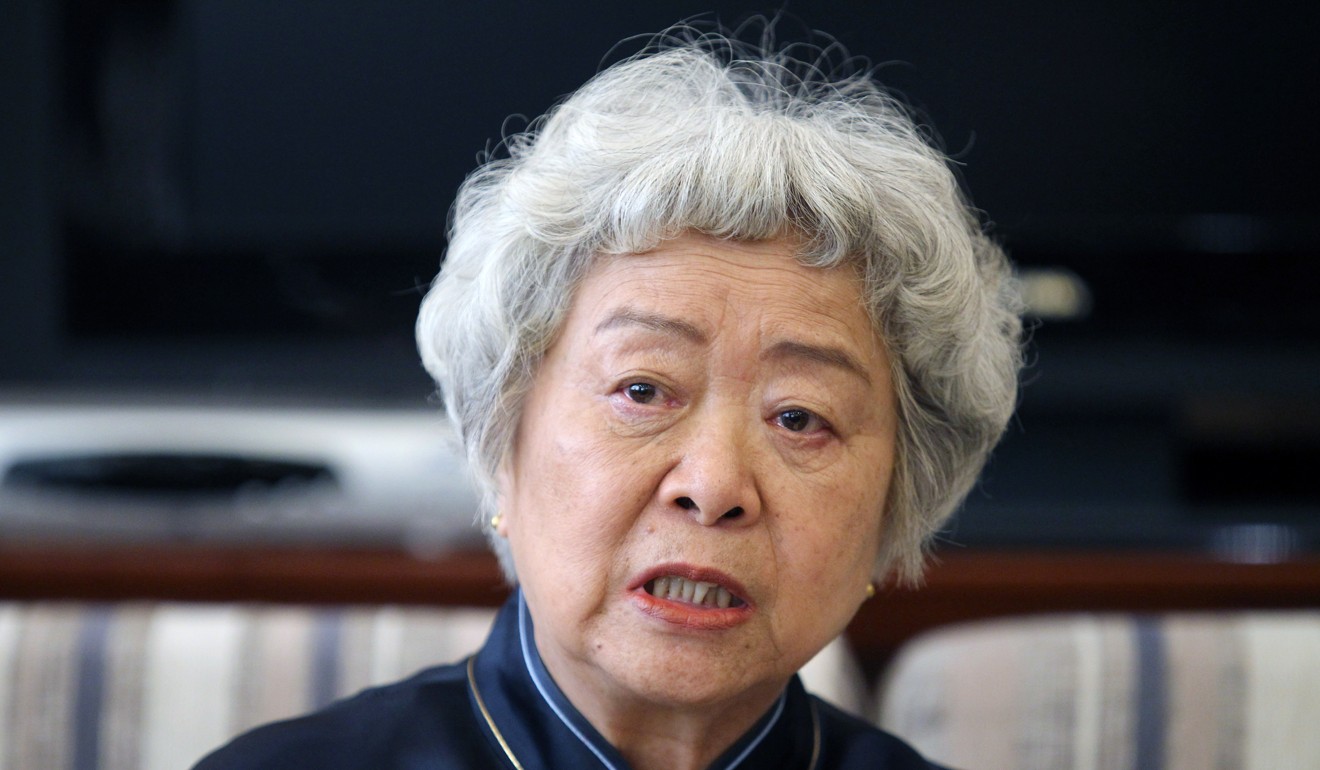 Alibaba owns the South China Morning Post.
China's economy is lumbering under the weight of a range of systemic problems, induced in part by years of stimulus. Those headaches include a 16 trillion yuan (US$2.5 trillion) mountain of local government debt and unidentified contingent liabilities, rampant financial fraud, severe industrial overcapacity, an ageing population, a widening wealth gap and regional imbalances.
The country's leadership has made clear that the priority now is quality, sustainable growth rather than just rapid expansion. 
That focus was highlighted in a landmark report in People's Daily in May 2016, in which an "authoritative person", widely known to be Liu, said the country's growth would be "L-shaped", meaning growth would be flat until the economy developed new drivers through supply-side reform, technological upgrades and innovation.
At the meeting on Sunday, Ren Zhiqiang, a vocal property tycoon who was gagged by the Communist Party for one year for questioning the party's dominance of state media, said: "How can technical innovation take shape if free thinking is not allowed? 
"It was Musk's great visionary power that led to his innovation.
"How can innovation-driven growth be formed if there's no equality in terms of human rights and property rights?"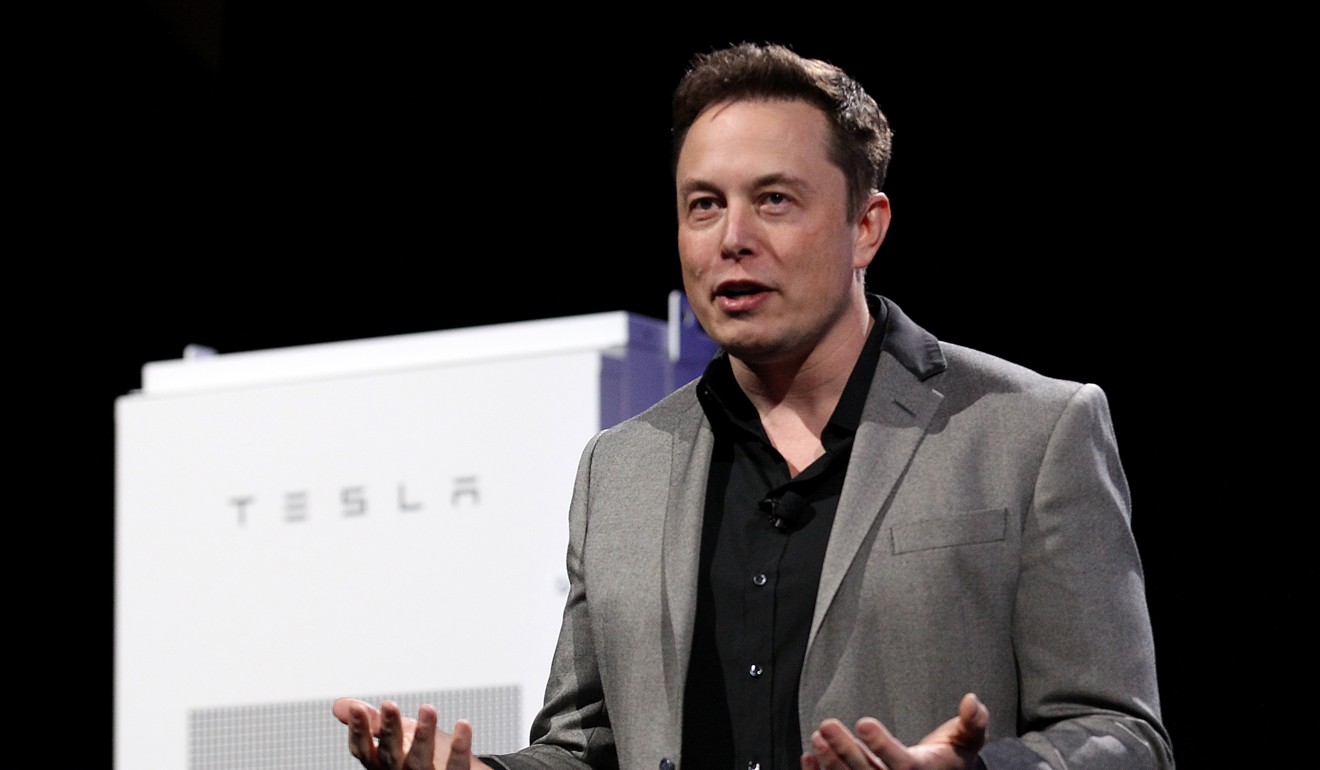 Much of China's hopes for growth rest with its private sector, which accounts for the bulk of employment, despite barriers to fundraising and sectors such as oil, telecommunications and finance. Meanwhile state-owned players that have long been criticised for poor management and efficiency continue to enjoy high levels of government support.
In this area, Wu was clear.
"The government should spend their limited funds on providing basic public services and social security … And hand the rest to the market," she said.
But rather than feeling more confident about their place in the economy, entrepreneurs were more worried because of the many violations of property rights and the wholesale eviction of Beijing's "low-end population", according to Sheng Hong, director of the Unirule Institute of Economics, a Beijing-based independent think tank.
"Property rights protection is not a matter of expediency. It should be exercised as a whole, universally and eternally," Sheng said.
Liu, who is expected to be formally endorsed as the vice-premier in charge of economic affairs next month, has reportedly used the forum as a brains trust for answers to the country's stubborn problems.
The club's other members include Fan Gang, director of China's National Economic Research Institute, and veteran central bank governor Zhou Xiaochuan, as well as Liu's two aides, deputy central bank governor Yi Gang and agricultural cadre Han Yun.
There is no guarantee that Liu will heed any advice the group give him but the last word should go to Wu Jinglian, the 88-year-old icon of the reformist camp.
"Many practical things should be done, rather than [chanting] slogans. Otherwise, it will all end up as empty talk," he warned.
This article appeared in the South China Morning Post print edition as: Top Economists see musk model as way forward