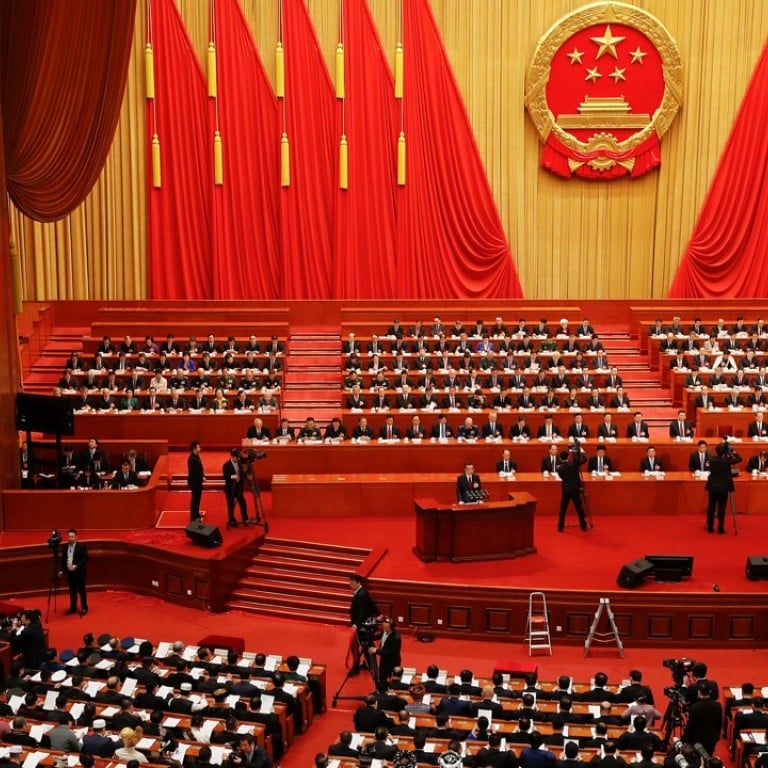 Key takeaways from Chinese Premier Li Keqiang's opening speech for the National People's Congress 2018
From tax cuts for all to massive spending on roads and railways, Li lays out the government's road map for the year ahead
Chinese Premier Li Keqiang hailed China's progress over the past five years and laid out plans for the year ahead as he delivered his annual government work report on Monday morning at a ceremonial gathering to mark the start of the National People's Congress in Beijing.
Covering all aspects of the country's economic and social development, the 36-page report took Li nearly two hours to read out, though did not touch on either of this year's hottest topics: the planned changes to the constitution and the leadership reshuffle.
Here are the main points of the premier's speech: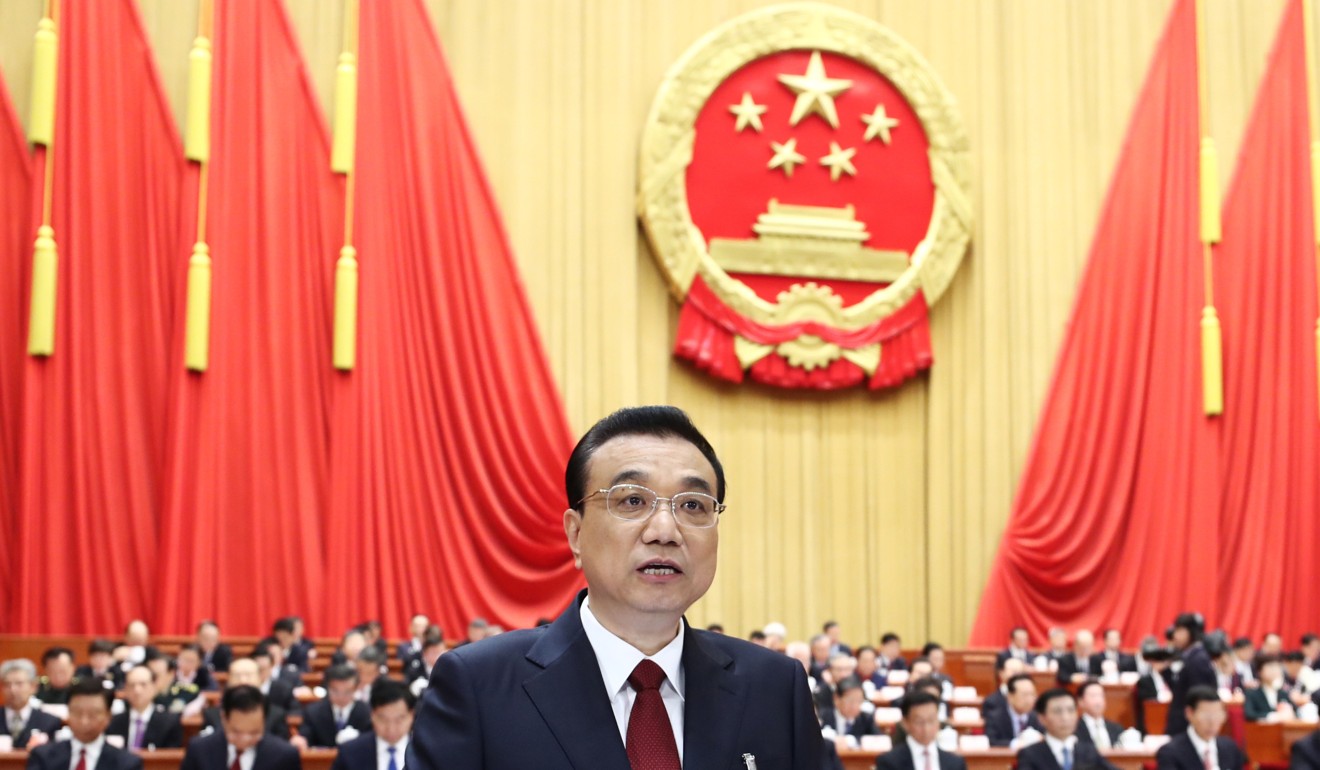 Achieve steady growth, reduce risk
China has set a growth target of "about 6.5 per cent" for 2018, down from the better-than-expected 6.9 per cent achieved in 2017, indicating Beijing's tolerance for a more moderate rate of expansion.
Li said the country had negated downward pressures and put fears of an economic hard landing behind it. He also referenced the urban surveyed jobless rate, which includes migrant workers, suggesting Beijing is ready to accept a truer picture of employment levels.
Financial risk was under control, he said, adding that Beijing would continue to crack down on illegal fundraising, while keeping the exchange rate of the yuan "basically stable" at a reasonable level in 2018.
Cut fiscal debt, but not at the cost of infrastructure
Li said the government had budgeted a lower fiscal deficit ratio (to GDP) in 2018. The cut is the first in three years and delivers a message that Beijing has no plans to rein in its efforts to control debt levels and reduce financial risk.
But the cuts will not be at the expense of infrastructure spending. The government's annual budget included 1.8 trillion yuan (US$284.4 billion) for roads, 1 trillion yuan for water management and 732 billion yuan for railways, Li said.
Strengthen the military, protect borders
The country would continue to expand its air and naval defence capabilities because "China's national security is undergoing deep changes", Li said.
The military would modernise its technology and equipment, and build stronger border, coastal and air defences, he said.
In a separate fiscal report presented to the legislature, Beijing said it would increase defence spending by 8.1 per cent in 2018.
Li said also that the leadership of Xi Jinping and the Communist Party over the military must be fully observed.
Fight for national interests, but open up to foreign investment
Although Li did not make any direct references to the United States or US President Donald Trump, he said the world would see growing protectionism and that China must fight to defend its interests.
Nonetheless, China would continue to open up its markets – including the telecoms, health care, education and new-energy vehicle sectors – and remove foreign ownership caps on banks, brokerage houses and fund management firms, he said, repeating a promise made by Beijing during Trump's visit to China in November.
It would also open up its bank card clearing businesses and have a standard market access rule for both domestic and foreign banks.
The country should also accelerate the development of the Beijing-led Free Trade Area of the Asia-Pacific, he said.
Support for Hong Kong and Macau, a warning and a welcome for Taiwan
On Hong Kong and Macau, Li said the central government would provide full support in helping the special administrative regions integrate with the country's national development plans, though he did not go into detail.
On Taiwan, he said Beijing would not tolerate any plots or acts aimed at achieving independence for the self-ruled island. At the same time, he said Taiwanese people would be given the same access to work, study and social welfare opportunities on the mainland as any other Chinese.
Despite it being a feature of last year's report, Li made no reference on Monday to the Hong Kong independence movement.
Cut taxes and phone charges, woo returners
Li said the government would deliver 800 billion yuan worth of tax cuts this year for both individual and corporate taxpayers, including foreign investors.
Also, the personal income tax threshold would rise, and access to health care and insurance services would be made easier for migrant workers, he said.
The government would also reduce mobile data charges by at least 30 per cent this year, Li said.
To support the country's innovation drive and attract top talent, Beijing would also facilitate and expand the "green channel" system for overseas Chinese looking to return to the country to live and work.
Lift more people out of poverty
On Xi Jinping's priority policy goal, Li said the government would lift 10 million people living in rural communities out of poverty this year and relocate 2.8 million others.
It would also increase support for vulnerable groups such as the elderly, disabled, and seriously ill, he said.