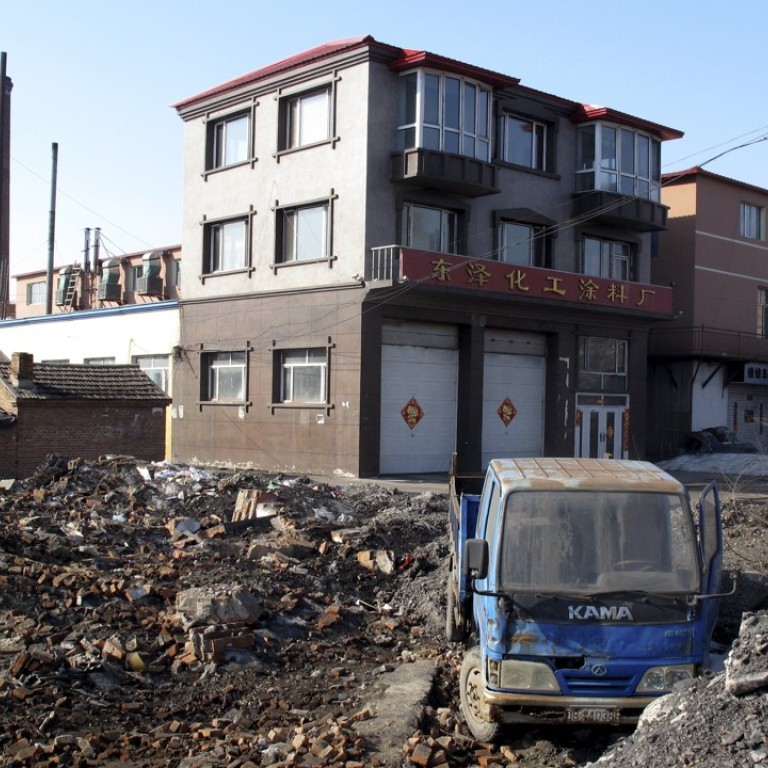 China gets richer provinces to help revive rust belt economies
Guangdong among affluent areas that will become economic partners to struggling 'old industrial bases' in nation's northeast
China's manufacturing hubs of Jiangsu, Zhejiang and Guangdong will work with the rust belt northeast provinces of Liaoning, Jilin and Heilongjiang to help rejuvenate their economies, the country's state planner said on Friday.
In detailed implementation plans published on its website, the National Development and Reform Commission called on eastern China's Jiangsu in the prosperous Yangtze River Delta to boost cooperation and share resources with struggling Liaoning as part of China's latest efforts to revive the struggling "old industrial bases" of the northeast.
Meanwhile, Zhejiang will take on Jilin province as an economic partner and Guangdong will provide support to Heilongjiang.
Separate plans were also published to establish partnerships between Beijing and Liaoning's capital, Shenyang, and between Shanghai and the Liaoning port of Dalian. Tianjin will also team up with Changchun, the capital of Jilin.
Zhejiang and Jilin will work to establish government, business and social cooperation mechanisms over the next two years and will "make significant improvements in the degree of economic integration".
Liaoning and Jiangsu will also build joint industrial estates and encourage the use of cross-regional public-private partnerships and the establishment of investment funds, the commission said.
Liaoning's gross domestic product rose 4.2 per cent last year, one of the lowest rates in the country, and lagging the nationwide growth rate of 6.9 per cent.
The smaller economies of Jilin and Heilongjiang grew 5.3 per cent and 6.4 per cent, respectively.
Liaoning was also mired in a data falsification scandal involving years of inflated fixed asset investment numbers. It reported a 2.5 per cent decline in GDP in 2016.
China said last year that it would create cross-regional cooperation mechanisms allowing richer provinces in the east and southeast to provide expertise and resources to partner regions in the northeast.
The northeastern provinces, dominated by giant state-owned enterprises and heavy industries like steel and mining, were once the mainstay of China's economy, but they have struggled to keep up with the rapidly growing hi-tech manufacturing regions on the eastern and southeastern coast.
The region's workforce is also declining in numbers and also ageing rapidly, and a "rejuvenation" programme launched in 2003 and involving billions of yuan in infrastructure investment has failed to arrest the decline, with analysts saying it has failed to stimulate the private economy.
This article appeared in the South China Morning Post print edition as: Richer provinces enlisted in push to revive northeast