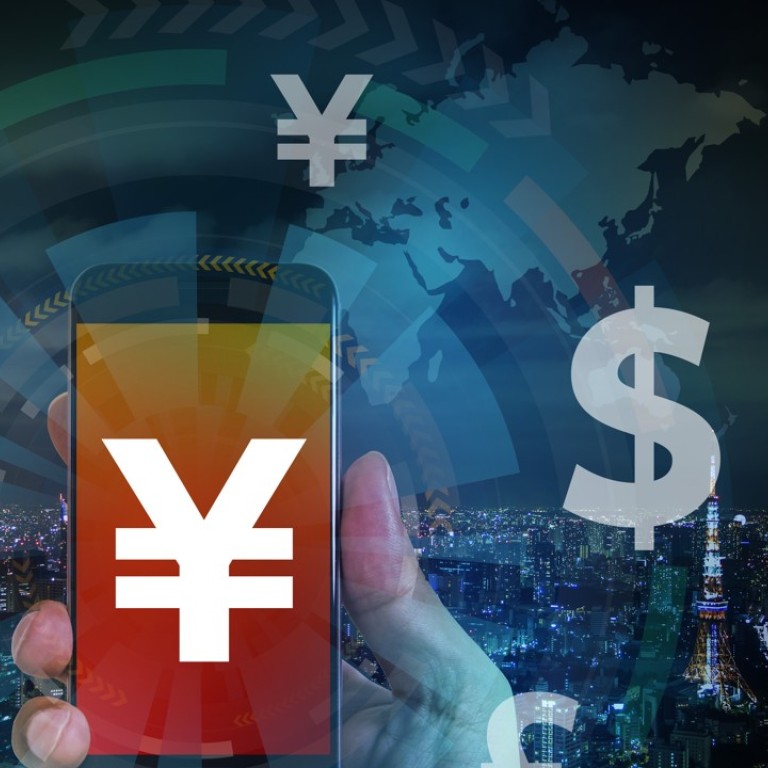 Eight charged in China over 'Ponzi scheme posing as P2P lender' that took US$9 billion
Shanghai police say Shanlin Finance's activities echoed those in the Ezubao and other cases, and call on victims to come forward
Chinese authorities say they have exposed a Ponzi scheme that lured 60 billion yuan from retail investors, in what would be the latest success for the country's risk prevention campaign.
Eight ringleaders of the Shanghai-based Shanlin Finance have been charged with illegally obtaining deposits and taken into custody, according to local public prosecutor the Shanghai Pudong district People's Procuratorate, the official Xinhua News Agency reported on Tuesday.
The scheme was disguised as a peer-to-peer lending platform, police said. Shanlin's online lending platforms and mobile apps have been suspended from service.
Shanghai police called on victims to come forward with information, with the amount of money embezzled and the number of victims still unclear. 
Shanlin stated in a social media post on February 11 that one of its online platforms, Shanlin Wealth, had registered more than 500,000 users and raised 5.4 billion yuan.
But its mastermind Zhou Boyuan turned himself in to local police two weeks ago as the amounts due to be repaid snowballed and new investment dried up, partly as a result of the intensified government crackdown on such activities.
Internet finance, including China's thousands of online P2P and crowdfunding platforms, and internet-related frauds are key targets of Beijing's derisking campaign, launched last year and expected to continue for the next three years. 
According to Shanghai police, Shanlin's operations were revealed to be similar in nature to the Bernie Madoff fraud in the United States, and Ezubao conning 58 billion yuan from 900,000 investors. 
"Its investment projects have no prospect of profitability," the police said in a statement. "Instead, it runs the business by repaying old debt through new money. Its collapse eventually came when the gap grew bigger and bigger."
Illegal fundraising flourished after monetary easing and a fragmentation of the regulatory regime a decade ago. 
Starting in October 2013, Shanlin opened more than 1,000 outlets nationwide to sell wealth management fund products packaged with lending to infrastructure and public-private partnership projects, with promised annual returns ranging from 5.4 per cent to 15 per cent. It migrated online a year later. 
However, none of its activities were licensed by financial regulators, and little was known about such platforms' operations until the stock market rout in the summer of 2015. 
Beijing has closed its regulatory loopholes by merging the banking and insurance regulators and establishing the Financial Stability and Development Commission for better regulatory coordination. The police, meanwhile, have vowed to continue to pursue financial crimes. 
Under the ironhanded leadership of Guo Shuqing, the China Banking and Insurance Regulatory Commission has punished 646 financial institutions and 798 individuals in the first quarter of 2018 to help defuse risks in the financial system.
This article appeared in the South China Morning Post print edition as: Police bust ¥60b Ponzi scheme and arrest eight