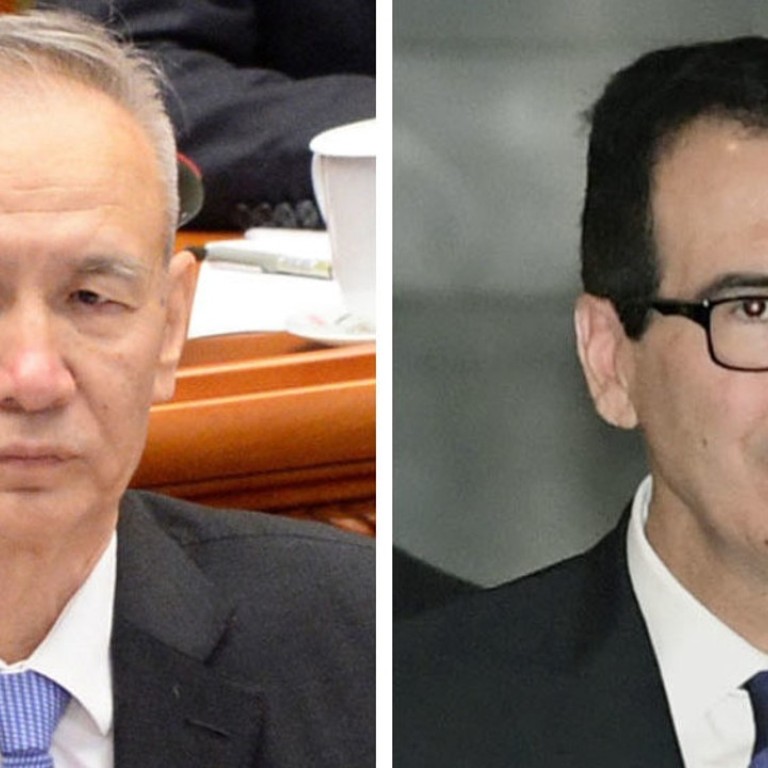 Trade war averted? China vows to buy more from US, but truce will take time
The consensus follows two days of negotiations between teams led by Chinese Vice-Premier Liu He and US Treasury Secretary Steven Mnuchin
China has agreed to buy more US agricultural and energy products to help narrow a record bilateral trade deficit, addressing a key demand US President Donald Trump has pursued since announcing punitive tariffs threatening to push the two countries into an all-out trade war.
"There was a consensus on taking effective measures to substantially reduce the United States' trade deficit in goods with China," the White House said in a joint announcement on Saturday, following two days of negotiations between teams led by Chinese Vice-Premier Liu He and US Treasury Secretary Steven Mnuchin.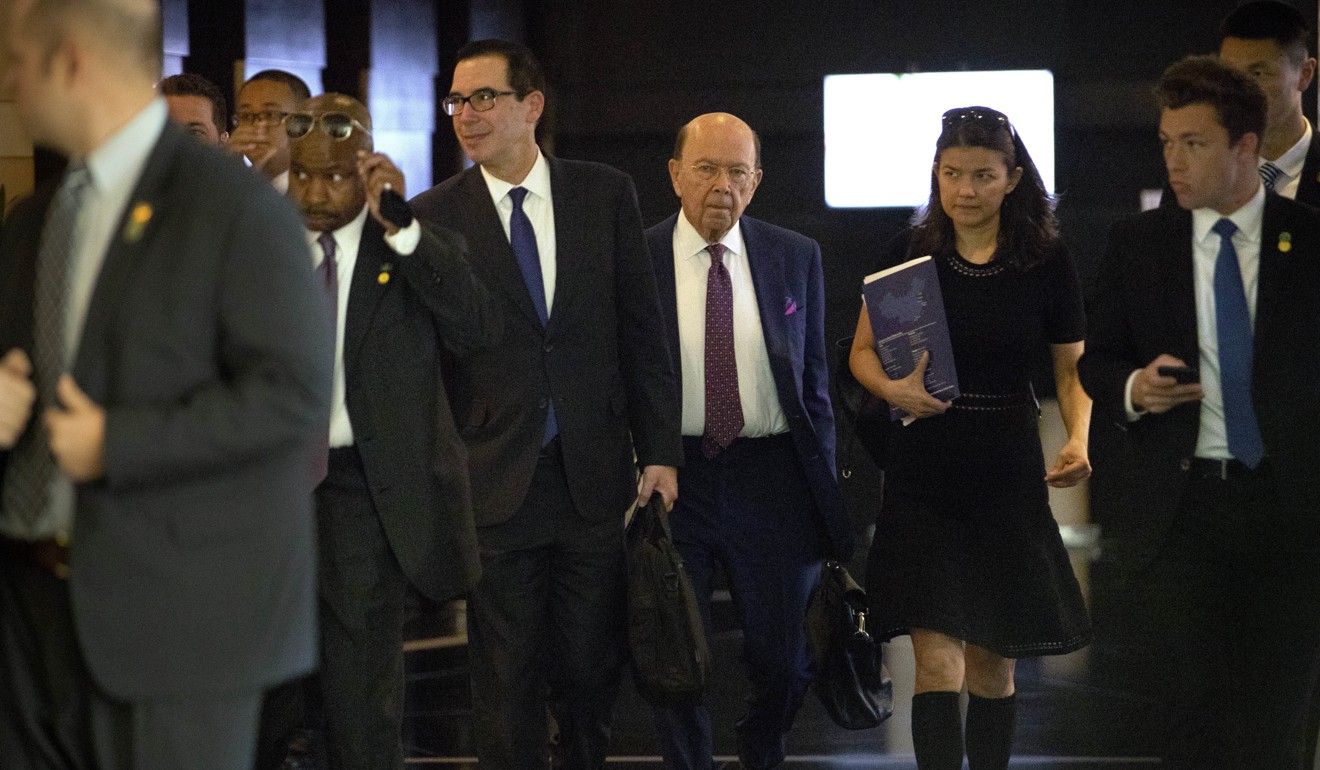 "To meet the growing consumption needs of the Chinese people and the need for high-quality economic development, China will significantly increase purchases of United States' goods and services," the White House said.
"Both sides agreed on meaningful increases in United States' agriculture and energy exports. The United States will send a team to China to work out the details" and will "continue to engage at high levels on these issues and to seek to resolve their economic and trade concerns in a proactive manner."
Liu was quoted by Xinhua as saying: "This is a positive, pragmatic, constructive and fruitful visit. Both sides have reached a lot of consensus on the healthy development of Sino-US trade relations." 
He also pledged to deepen cooperation on bilateral investment and intellectual property protection, but said it would take time to solve the structural problems facing the Sino-US trade relationship.
Liu arrived in Washington this week to continue talks that began when Mnuchin, US Commerce Secretary Wilbur Ross, White House trade adviser Peter Navarro and US Trade Representative Robert Lighthizer travelled to Beijing earlier this month.
China's trade surplus with the US hit a record US$375 billion in 2017.
Some US$200 billion in annual two-way trade has been at stake since Lighthizer's department, under orders from Trump, published a list of Chinese imports last month that would be subject to sharply higher import tariffs after a period of review ends on Tuesday.
The office of the United States Trade Representative started with a list of US$50 million worth of Chinese goods, which Beijing responded to by announcing tariffs on an equivalent amount of US goods, including agricultural products.
Trump then threatened to target an additional US$100 billion worth of Chinese products.
Liu's talks in Washington also addressed Trump's other demands – an end to government-directed support for domestic tech companies and forced transfers of proprietary technology developed by foreign companies – with pledges by China to strengthen intellectual property laws and continue negotiations.
"Both sides attach paramount importance to intellectual property protections, and agreed to strengthen cooperation," according to the joint statement.
"China will advance relevant amendments to its laws and regulations in this area, including the Patent Law. Both sides agreed to encourage two-way investment and to strive to create a fair, level playing field for competition."
Analysts welcomed signs that Washington and Beijing were making progress in easing tensions that had boiled over in recent months, but played down the likelihood that Liu's visit would end them.
"I don't think China will offer a US$200 billion cut in the trade deficit in the near future; this is a much more long-term effort," said Suisheng Zhao, director of University of Denver's Centre for China-US Cooperation.
"Both sides want to reach some kind of deal. It's just that each side is trying to push the other side to make more concessions," said Zhao, who is on the board of governors of the Council for Security Cooperation in the Asia-Pacific, a regional dialogue forum.
"People were expecting, if not some overall agreement, then at least some kind of announcement saying the consultations would continue. If these negotiations drag on, I don't see that as a bad thing because there's no quick solution for their outstanding issues at this moment."
In the meantime, the agreement announced on Saturday would likely keep intact exports of America's soybeans, the largest agricultural export in terms of value.
That would provide some cover for Trump, who drew substantial support from farming states for his winning presidential campaign of 2016.
Iowa, for example, exported US$1.8 billion worth of oilseeds, such as soybeans, and grains to China, the state's second largest foreign market after Canada, in 2016, according to data compiled by the US-China Business Council.
China was Nebraska's top international export destination, with Chinese buyers taking in more than US$1 billion of agricultural products from the rural state.
At US$14 billion, soybeans accounted for about 9.2 per cent of the United States' total exports to China last year, and nearly three-quarters of the value of its agricultural product exports to the Asian country.
Prospects for US energy exports to China got a boost in November, when China National Petroleum Corporation and US natural gas producer Cheniere Energy reached an agreement on shipments of liquefied natural gas (LNG).
That deal was the biggest development among those announced during Trump's trip to Beijing in November, which he said had a combined value of US$250 billion.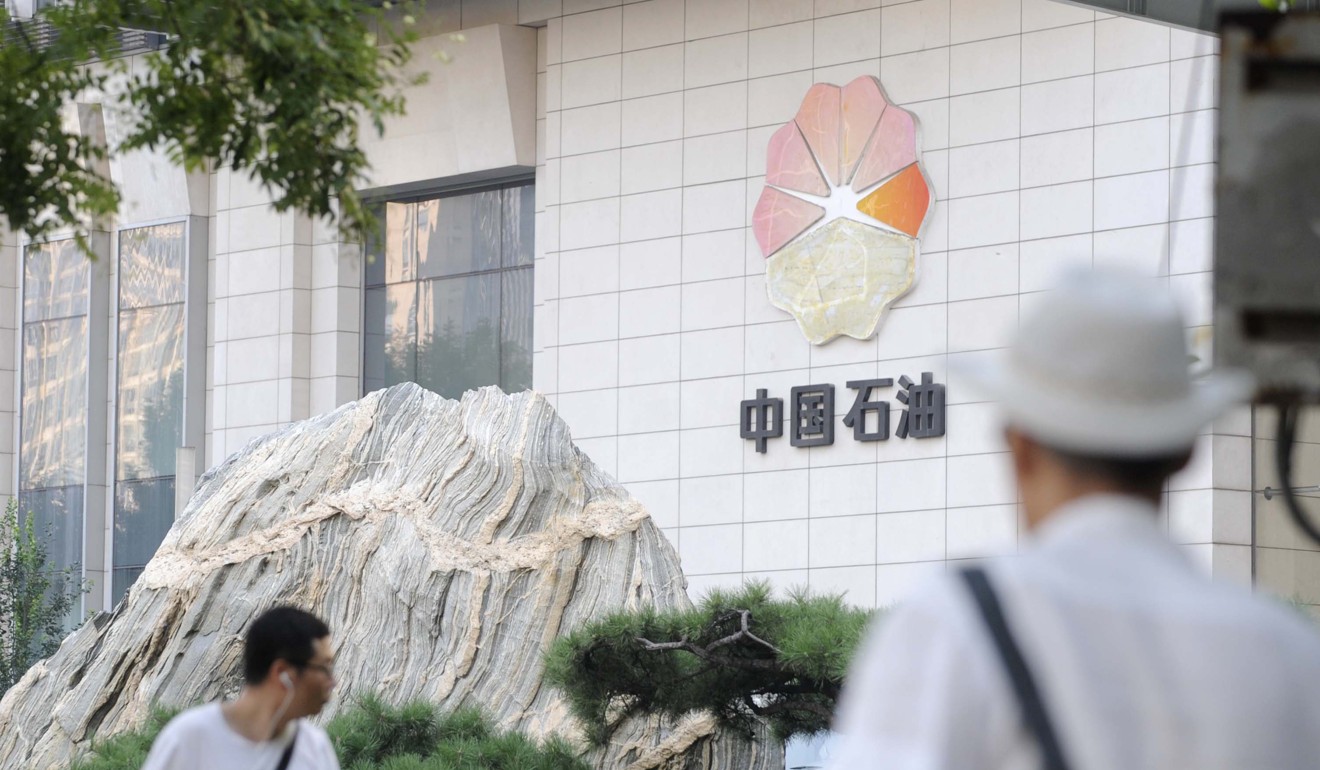 Cheniere will supply CNPC with about 1.2 million tonnes of LNG annually starting this year and continuing through to 2043, according to an announcement by the US company, which did not put a value on the shipments.
The volume of LNG contracted is worth more than US$200 million per year, according to the average LNG export price posted by the US Energy Information Administration, and not taking into account discounts for long-term supplies or other factors specific to the deal.
While China pledged to increase imports of valuable US goods, concessions from Washington in the latest talks included a negotiating team that was more open to China's position.
The joint statement from the White House appeared to confirm that Peter Navarro, who has pushed the hardest line against China among Trump's top advisers, was not involved in the most recent round of talks.
"China's reaction to Mr Trump's legitimate defence of the American homeland has been a Great Wall of denial – despite incontrovertible evidence of Beijing's illicit and protectionist behaviour," Navarro said in an editorial published last month in the Financial Times.
Navarro was named in the White House communications around the first round of high-level talks convened in Beijing on May 3, but was not in Saturday's joint statement.
The White House did not say when the high-level trade talks would continue.