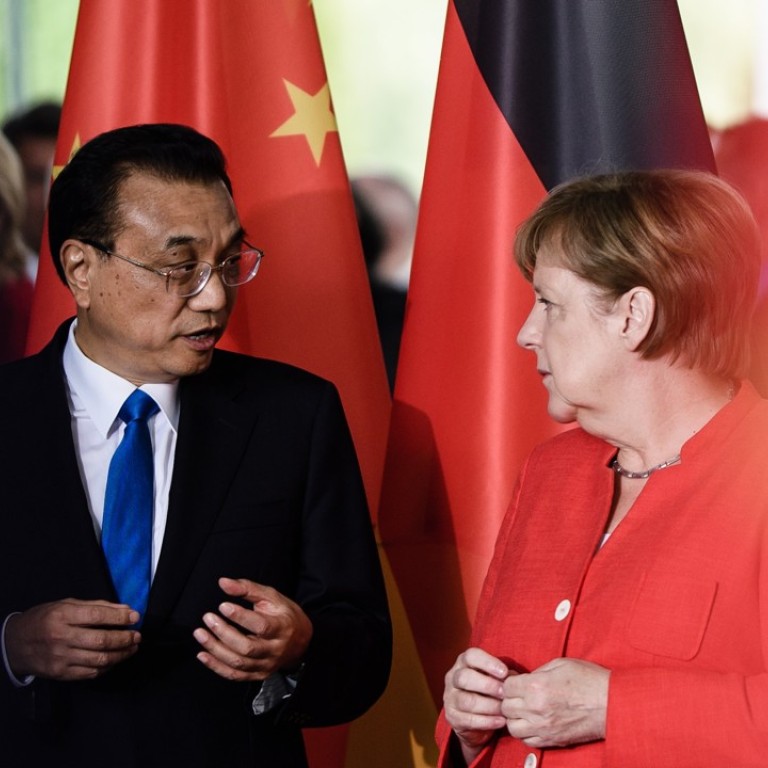 The US$10 billion German chemical complex that could tip the balance in China's trade ties
Allowing German chemical giant BASF to build and fully own its plant in China could bring Beijing support from Berlin in the trade war with the US
Beijing's decision to allow a German firm to build a US$10 billion chemical plant in southern China could help China enlist Berlin's support against Washington and put up a united front against the trade war launched by US President Donald Trump, analysts said.
The complex would be wholly owned by BASF and, if completed by the proposed date of 2030, would be BASF's third-biggest production base in the world, according to the company, the world's largest chemical firm.
The complex, which could employ 2,000 staff plus 1,000 external contractors, is by far the most significant of a raft of deals that came as Premier Li Keqiang and German Chancellor Angela Merkel met in Berlin on Monday.
Besides the memorandum of understanding for the construction of the BASF complex in Zhanjiang, Guangdong province, the parties also signed a number of business pledges involving German companies, including carmakers BMW, Daimler and Volkswagen, industrial conglomerate Siemens and engineering and electronics company Bosch.
Beijing hoped to show it was serious about opening its markets to foreign investors, paving the way for Berlin to join it in backing a multilateral global trade system regulated by the World Trade Organisation, analysts said.
It is also seeking support for its opposition to the unilateralism Trump has promoted with his trade actions not just against China but American allies, including Europe, according to the analysts.
After BASF chief executive Martin Brudermueller and Guangdong vice-governor Lin Shaochun signed the MOU for the chemical plant, Merkel lauded China's progress in further opening its markets to foreign investment.
"This shows that China's market opening in these areas isn't just talk, but action," Merkel said at a joint news conference with Li.
The German leader's tone contrasted sharply with the harsher voice of US Secretary of State Mike Pompeo, who last month slammed Beijing's promises of market reform as "a joke".
Merkel also said Germany and China shared a common desire "to sustain the system of WTO rules", sentiment that Beijing is pleased to hear as it rallies support in a trade war against the United States.
Trump threatened to escalate the situation further on Tuesday, reportedly preparing a list of a further US$200 billion in Chinese products to be hit with tariffs.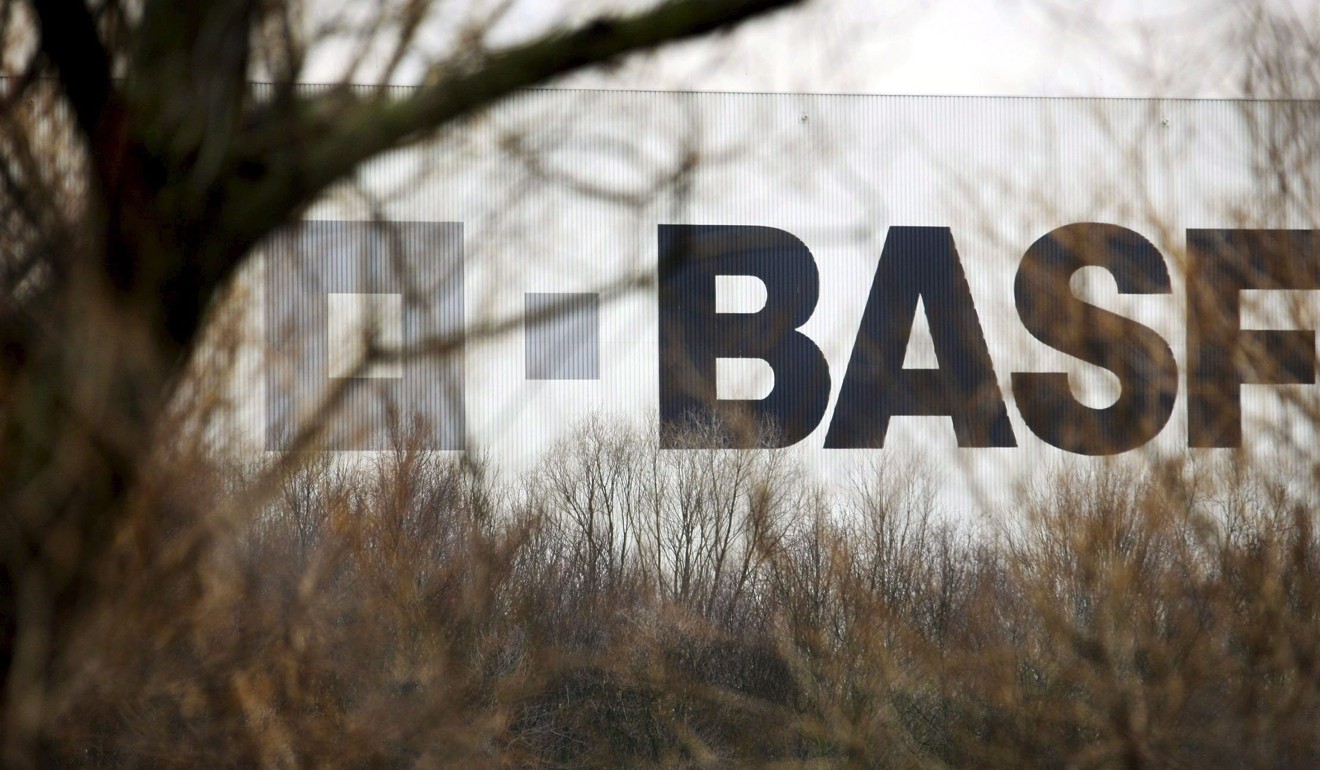 Li said China was "against unilateralism ... we are in favour of free trade".
Tao Jingzhou, a managing partner in Beijing with international law firm Dechert, said having Li and Merkel together for the announcement of the chemical complex sent the world a strong message of Sino-German cooperation.
"In the context of a trade war between China and the US, China has to show the world it is committed to market opening," Tao said. "Merkel is a key figure in the world to counterbalance Trump's unilateralism" and China had to stand with her to uphold multilateralism, he said.
The other deals involved BMW's plan to expand production at its China joint venture and Siemens' aim to develop new gas turbines with China's State Power Investment Corp.
But BASF's chemical complex in Zhanjiang would be one of the biggest foreign investment projects in China. The first phase could be completed by 2026.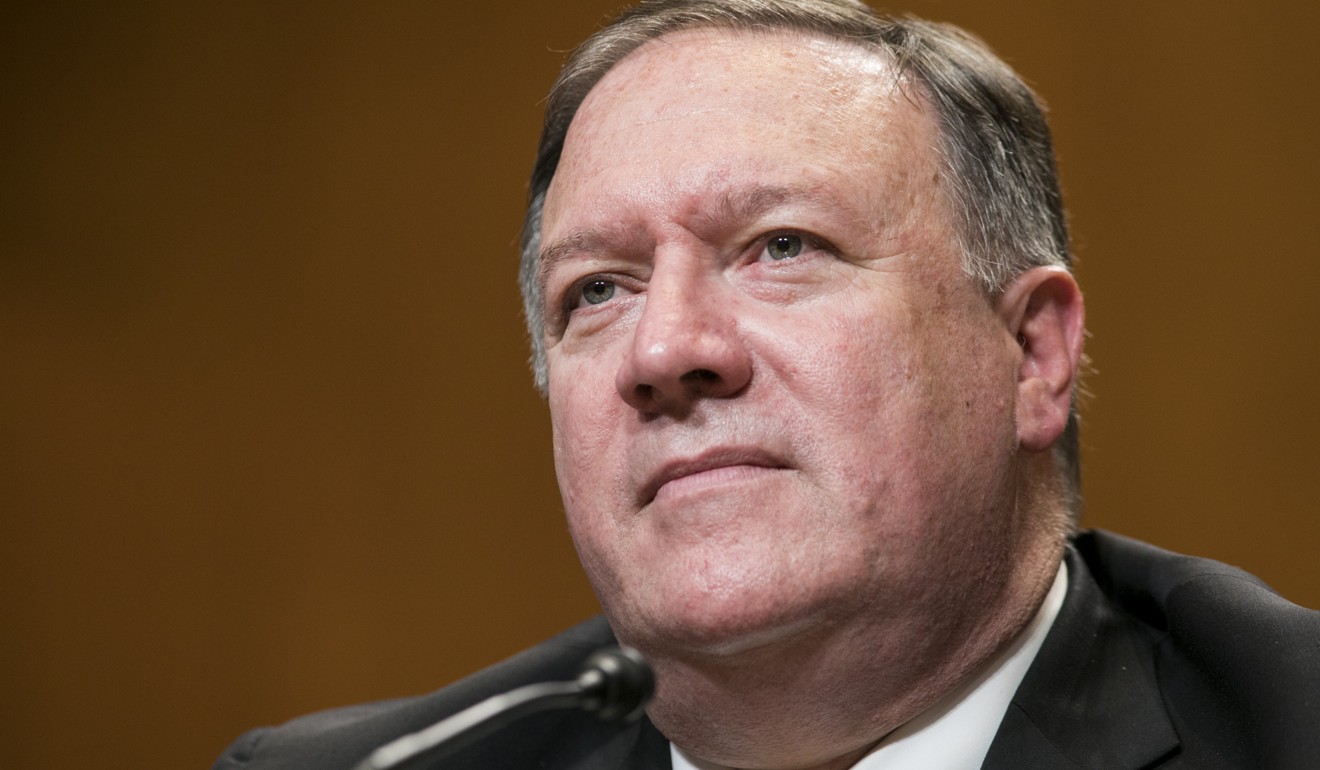 The decision to allow BASF to have full control of its plant rather than requiring it to be part of a joint venture with a Chinese company is unusual.
China's critics, and the Trump administration in particular, have objected to Beijing's practice of forcing foreign companies into joint ventures that require the foreign company to transfer technology to the Chinese firm.
The project also is exceptional given its size and the prominence of state enterprises in the industry.
"The extraordinary thing about the project is that it will be wholly owned by a foreign firm," said Lin Boqiang, director of the Energy Economics Research Centre at Xiamen University in Fujian.
"It's rare in China's chemical industry" as the sector was often monopolised by state-owned enterprises, he said.
"It is an example by China to show that it is seriously [moving towards] opening up further."
The project also is unusual given how quickly it has advanced.
According to Zhanjiang Daily, a delegation led by city mayor Jiang Jianjun visited BASF's head office in Ludwigshafen in April to discuss economic and trade cooperation.
During the visit, Jiang briefed the chemical giant's executives about the advantages of using Zhanjiang as the site for a new chemical complex.
BASF has three production bases in China: in Shanghai, Nanjing and Chongqing. The Chongqing plant, which makes MDI, an important component for polyurethanes used in insulation for appliances, materials for cars and in energy saving systems for buildings, is also exclusively owned by BASF.
The German chemical company is one of China's biggest foreign industrial enterprises and had nearly 9,000 employees at the end of last year.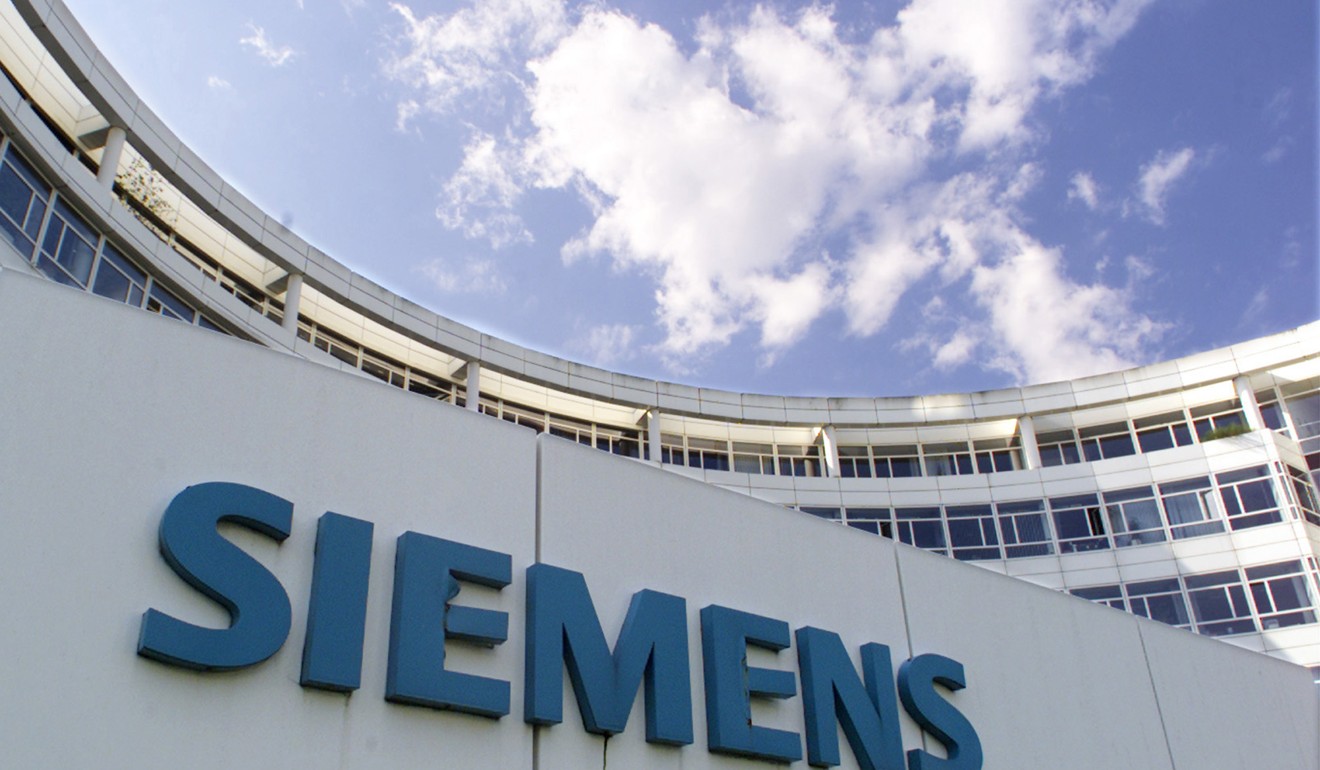 The integrated chemicals complex in Guangdong would be BASF's largest investment ever and ultimately its third-largest site after its main offices in Ludwigshafen and Antwerp, Belgium.
Simon Zhao, founding director of the International Centre of China Studies at Hong Kong University, said the deal showed that BASF "is still positive about investing in the mainland".
The planned complex would be capable of producing up to 1 million tonnes of ethylene per year through "steam cracking", a process in which a feedstock is thermally cracked by steam in a bank of furnaces to produce the hydrocarbon.
Zhao said the output would serve the growing demand for chemicals in China, which had a world-leading 40 per cent share of the global chemical market.
Peng Peng, vice-president of the South Nongovernmental Think Tank in Guangdong, said the trade war had accelerated progress on the project. In turn, the project could influence the direction of the trade war, he said.
"The project is a win-win strategic choice for the two countries to respond to the US' trade war," Peng said.
Additional reporting by Reuters and Bloomberg
This article appeared in the South China Morning Post print edition as: German plant for Guangdong in trade war stand