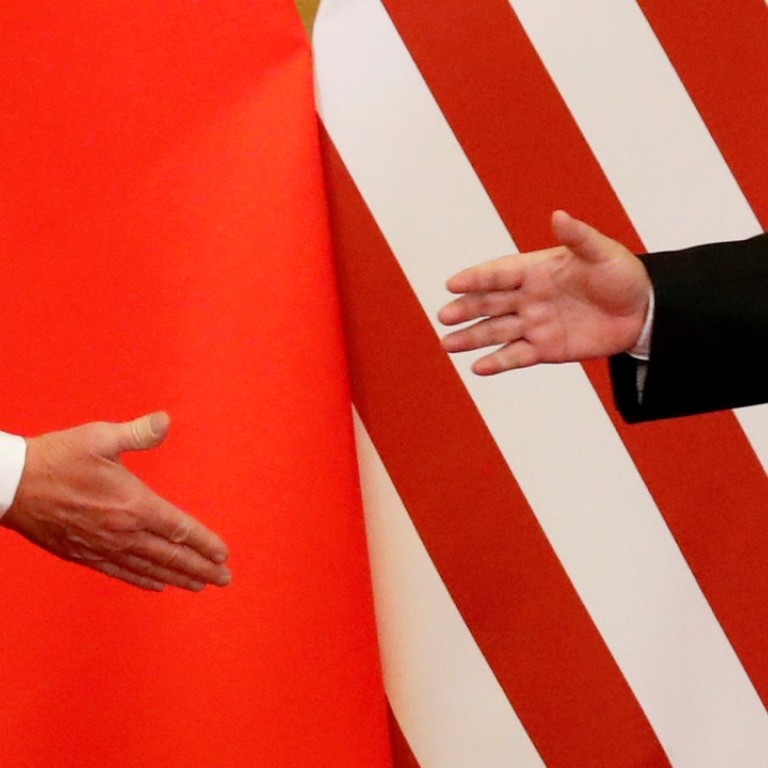 US should 'take the gun off' China's head, says Beijing's vice-minister of commerce
Wang Shouwen calls the US a 'trade bully' and says Trump's conduct was 'against the interest of the US businesses, the US consumers [and] US workers'
The United States should "take the gun off" China's head and start keeping its word in order to have useful talks on ending their trade war, Beijing's vice-minister of commerce said on Thursday.
Wang Shouwen, representing China during the country's policy review at the World Trade Organisation this week, noted that the US "started the war", which has seen escalating threats to impose reciprocal tariffs on goods worth hundreds of billions of dollars.
"We have had talks and those talks produced good progress, but this progress was ignored by one party and that party went ahead with a trade war," Wang told reporters in Geneva.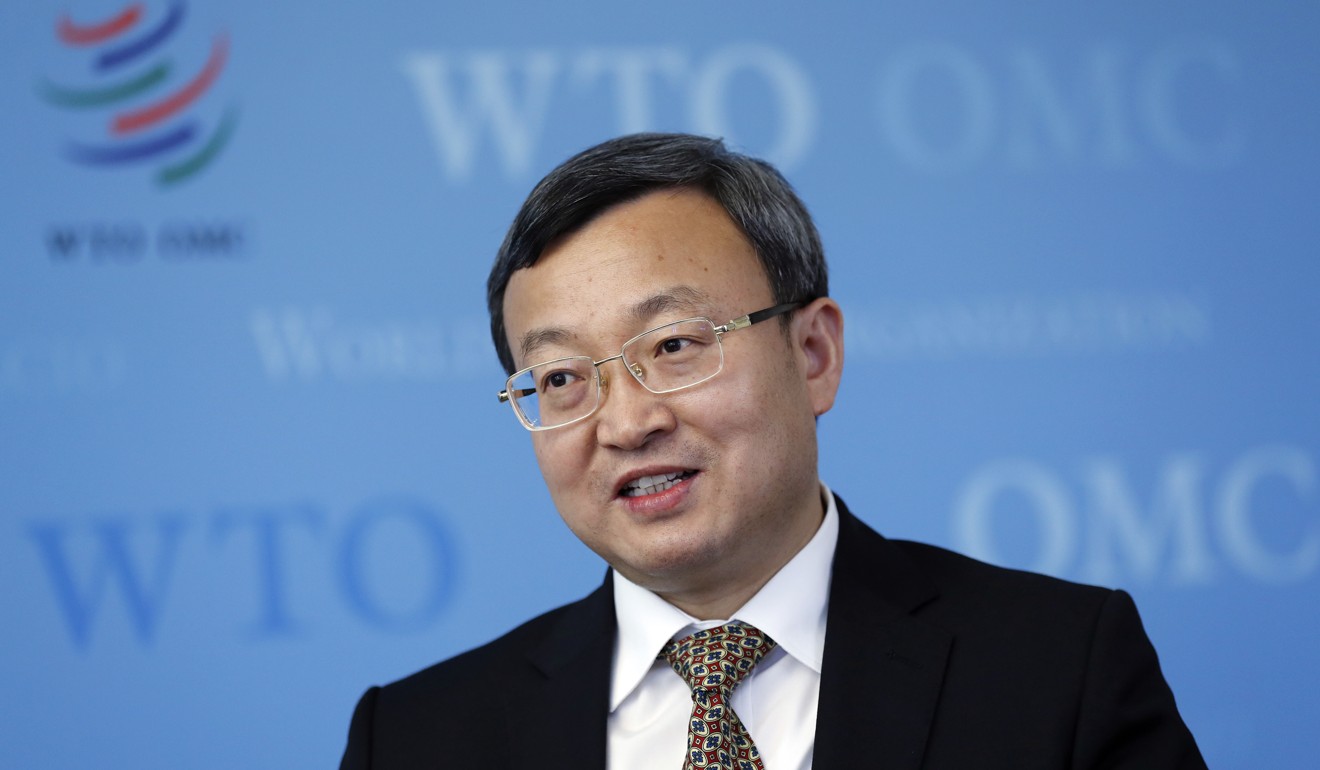 Asked what conditions would be necessary for negotiations on easing the conflict, he said: "For any talk to be successful, one party needs to take the gun off the head of the other party.
"And for any talk to be useful, one party needs to be keeping its word. If one side keeps chopping and changing all the time the talk would be pointless," he added.
So far, the two powers have only imposed tariffs on US$34 billion worth of each others' goods. But Washington on Tuesday threatened to target an additional US$200 billion in imports, and China immediately vowed to retaliate.
US Treasury Secretary Steven Mnuchin said on Thursday that the United States and China could reopen talks on trade but only if Beijing is willing to make significant changes.
"I would say to the extent that the Chinese want to make serious efforts to make structural changes, I and the administration are available any time to discuss those," Mnuchin said during a hearing before lawmakers in Washington.
Senior members of US President Donald Trump's Republican Party have condemned the spiralling trade row and called for face-to-face talks with Beijing.
Wang called the US a "trade bully" and said Trump's conduct was "against the interest of the US businesses, the US consumers [and] US workers."
Among Washington's many grievances regarding Chinese trade are charges that the WTO treats China too kindly.
The Trump administration insists the 164-member body allows China to claim benefits that should be only reserved for the world's poorest nations and fails to punish its other misconduct.
On Wednesday, the US envoy to the WTO, Dennis Shea, said that it was time for a "reckoning" over China's membership and that without sweeping reform the WTO would prove unable to contain China and ultimately become irrelevant.
Wang countered on Thursday that China was open to WTO reform, but mocked Shea's "alarmist point of view".
"WTO is not perfect. There might be areas in which there is need for improvement, but I think the statement that says WTO (rules) are insufficient to deal with problems from China is a statement of exaggeration," Wang said.
"If there is need for improvement of the rules, China is happy to discuss with all other WTO members."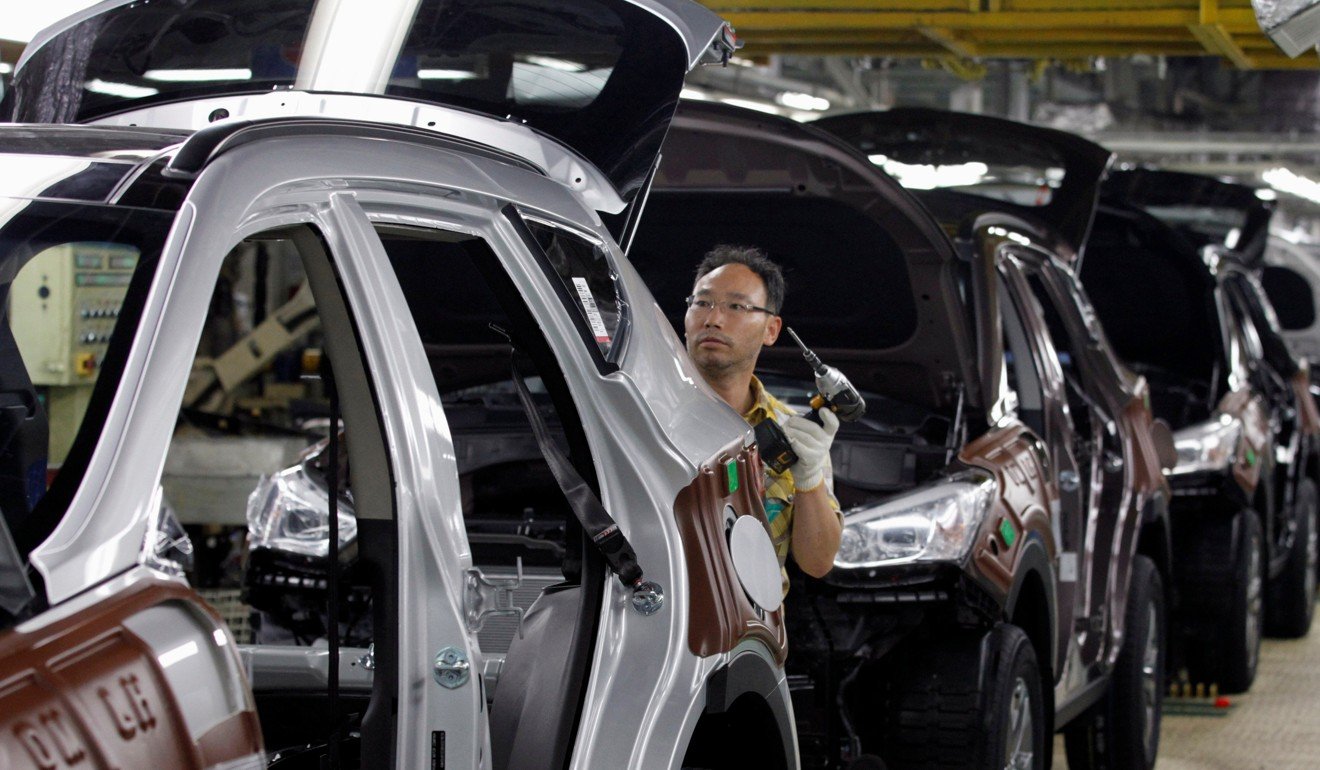 Meanwhile, China tried to step up pressure on Washington in their growing tariff war by suggesting on Thursday that US companies lobby American leaders, and a Korean union warned that Trump's threat of higher auto import duties could lead to job losses in Alabama.
Beijing and Washington have yet to resume negotiations over the dispute that led to higher tariffs on each other's goods last week, a spokesman for the Chinese commerce ministry said.
"We hope American companies do more to lobby the US government and work hard to safeguard their own interests," Gao Feng said at a news conference.
Chinese leaders have tried to deflect criticism by pointing to the benefits of trading with the world's second-largest economy, a theme Gao repeated on Thursday. He noted Tesla's announcement this week of plans to build a factory in Shanghai.
China has a "great potential consumer market that is steadily more open," Gao said. "We will continue to improve the business environment and protect the legitimate rights of foreign companies in China."
As for negotiations, he said, "the two sides have not been in touch about re-starting talks."
The labour union for Hyundai Motor Co warned that a downturn in US auto imports because of Trump's threatened tariffs could force the company to curtail work at its Alabama factory, which opened in 2005.
The US Department of Commerce is investigating whether auto imports from Europe, South Korea, Japan and other US allies pose a threat to national security and should be limited.
The union said in the event of a downturn, its contract requires Hyundai to idle factories abroad before those in South Korea.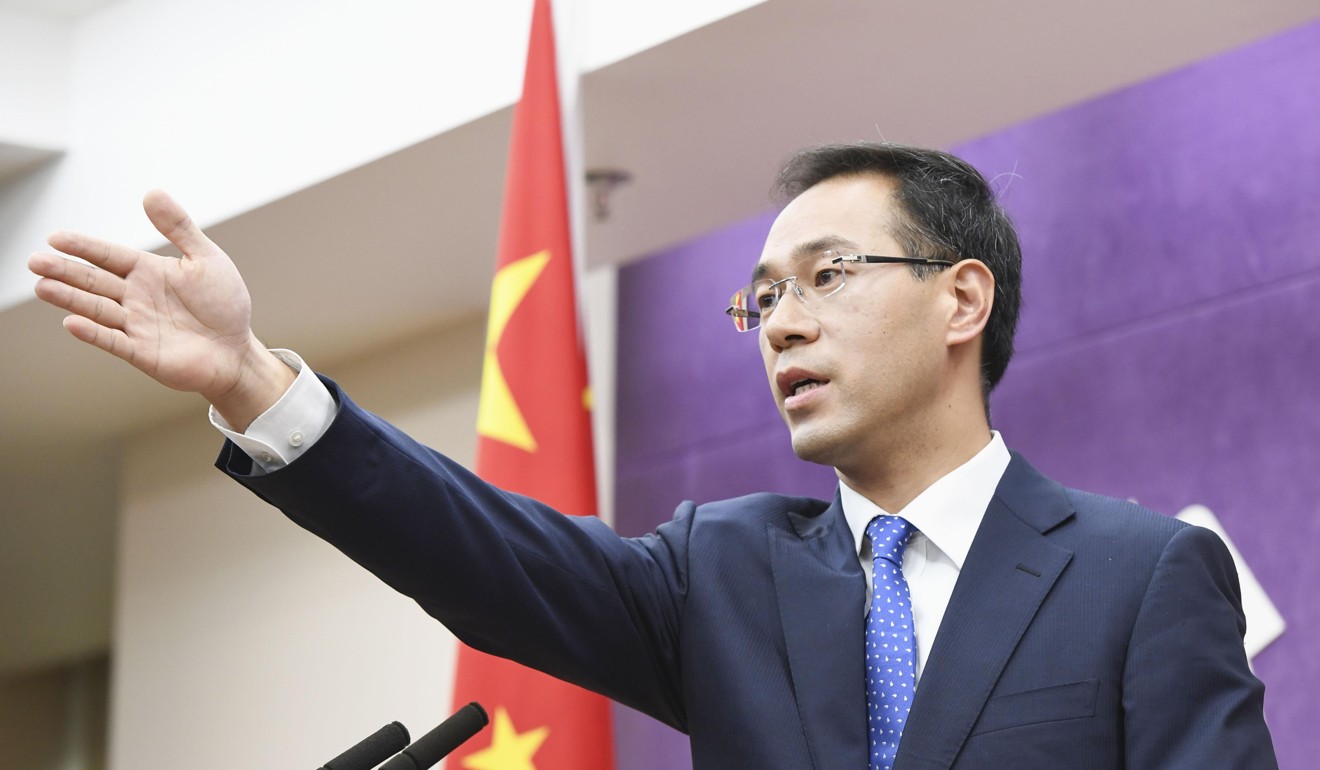 The Alabama factory "could be the first one to be shut down, putting some 20,000 American workers at risk of layoffs," said a union statement.
A group representing global carmakers warned last month that Trump's tariff plans could cost hundreds of thousands of jobs.
"The cumulative tariffs that both countries are beginning to implement will harm each other's economies and jobs," John Frisbie, president of the US-China Business Council, which represents American companies that do business in China, said in a statement.
Frisbie called for the two governments to "stop the needless escalation of a tariff war and start working on solutions" to complaints about Chinese technology policies.
Additional reporting by Associated Press and Reuters
This article appeared in the South China Morning Post print edition as: US urged to 'take gun off' China's head to allow talks