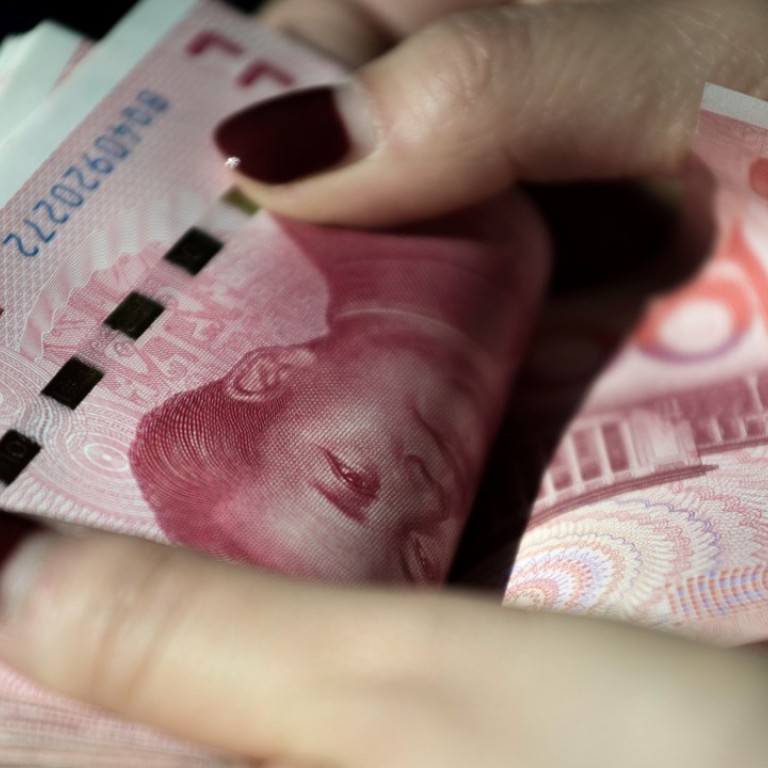 China to speed up US$199 billion of domestic spending to protect growth during US trade war
Cutting debt remains an overriding priority but some fine-tuning allows Beijing to address a deceleration of investment in infrastructure
China has decided to encourage government spending at home as a way to handle the ongoing trade dispute with the United States, reflecting Beijing's deep concerns about its effect on growth.
The State Council, the state cabinet, said on Monday that it would adopt a "more proactive fiscal policy" and would speed up raising and spending 1.35 trillion yuan (about US$199 billion) for local government, designated to be spent on infrastructure.
These efforts, along with a less aggressive monetary policy stance, are intended to "handle uncertainties in the external environment" – a euphemistic reference to the trade war with the US – and keep economic growth within the preferred range.
The State Council meeting, held on a Monday instead of the usual Wednesday, preceded the Politburo gathering of the country's top leadership, which is likely to take place soon after President Xi Jinping's scheduled return from his Africa trip this Sunday.
Releasing the statement before the Politburo's half-year economic conference may suggest policymakers have already reached a consensus on how to deal with the economic slowdown, said Larry Hu, chief China economist of Macquarie Capital.
"They don't want to see some indicators, such as infrastructure investment, decelerating further," he said.
This, however, did not mean a reversal of the ongoing financial deleveraging, a long-term policy objective of Beijing. "The pace of deleveraging will slow and not be as aggressive for long," Hu said.
While the central bank, the People's Bank of China, on Friday allowed financial institutions to issue some old financial products to fund infrastructure projects, the crackdown on unlicensed financing activities remained strong. More than 100 peer-to-peer lending platforms have been shut down in the first half of this month.
Although Premier Li Keqiang stressed in Monday's statement that the adjustments are just "fine-tuning" and Beijing is not opting for all-out stimulus as it did in 2008, it sends a clear message that China is rearranging its economic priorities for the coming months by putting more focus on growth, which has stayed in a narrow range between 6.7 and 6.9 per cent for the past 12 quarters.
"The government will use more fiscal policies to stabilise growth [in future]," said Ding Shuang, chief Greater China economist of Standard Chartered.
But Ding also noted that Beijing had shown caution about printing money as a way to help growth. "The statement made clear that there will be no further easing of monetary policy," he said.
The central bank has unleashed liquidity for the country's banks to lend to weak links in the economy.
On Monday, it injected 502 billion yuan worth of liquidity to the country's financial institutions through the one-year medium-term lending facility – the biggest-ever operation of the tool.
On the other hand, it continues to take a dim view of shadow banking. Revised regulations for asset management announced last week were still concerned with clipping the wings of such businesses, and it has remained unmoved by a flurry of closures of peer-to-peer lending schemes.
The meeting has, in a subtle way, put an end to a quarrel between the People's Bank and the Ministry of Finance, by saying that the two sides should "coordinate" with each other.
Xu Zhong, a researcher at the central bank, opened fire at the ministry in an article published last month, accusing it of failing to do its job to help growth and putting the workload excessively on the financial system – the realm of the central bank.
It triggered a debate among policy advisers about what China should do to keep a delicate balance between growth and debt reduction, which in turn was complicated by the trade war.
Julian Evans-Pritchard, a Singapore-based senior economist for Capital Economics, a research house in London, said the meeting on Monday suggested the Chinese leaders had reached consensus about the need for policy loosening, although there was debate over how far Beijing should go.
"The impact of fiscal loosening is typically felt much more rapidly and is therefore often deployed when the Chinese leadership feels that an immediate prop to growth is needed," he wrote in a note.
But Beijing's campaign of cracking down on shadow banking activities and local government debt has resulted in a quick deceleration in infrastructure investment, a big engine of growth.
Infrastructure investment growth dropped to 7.3 per cent in the first half of this year, a sharp slowdown from a growth rate of nearly 20 per cent a year earlier. Total fixed asset investment growth has slowed to 6 per cent in the first half, the lowest pace since the data became available in 2001.
New policy tools announced at the cabinet meeting also included "ornamental" tax cuts. The government will try to introduce tax cuts of 65 billion yuan by permitting more firms to deduct research fees from their taxable base, and it will refund 113 billion yuan of value-added tax to "advanced manufacturers and modern service providers".
These moves are a far cry from broad tax cuts. Despite Li stating repeatedly that the government has been cutting taxes, China's tax revenues have been rising sharply. In the first half of this year, taxes collected surged 14.4 per cent to 9.2 trillion yuan, far outpacing the economic growth rate of 6.7 per cent.
This article appeared in the South China Morning Post print edition as: domestic spending plan to aid growth