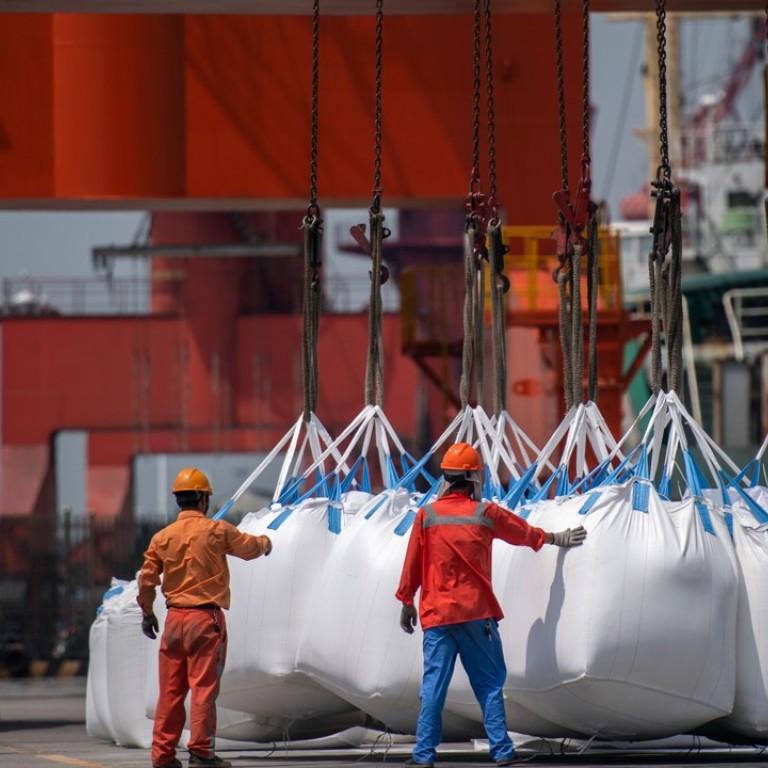 'Time is on Beijing's side': China, not Trump, will triumph in trade war, former top Chinese officials say
The real stakes are much higher than trade practices and China must gain control over core technology, economist says
China will eventually win the trade war against the United States, two senior Chinese government researchers said on Tuesday, reflecting popular thinking in Beijing that China does not need to bow to pressure from US President Donald Trump.
While the US position in the trade war may look stronger than China's now – the US can put tariffs on up to US$500 billion more in Chinese imports while China's total imports from the US are a mere US$150 billion – China will be victorious in the end, according to two researchers at the China Centre for International Economic Exchanges, a think tank affiliated with the Chinese government.
Wei Jianguo, a former Chinese vice-minister of commerce and now a researcher at the think tank, said China's annual sales to Africa could exceed US$500 billion within five years, making that continent a bigger market for Chinese exporters than the US, though the Chinese products sold to Africa may not be the same as those sold to America.
"The US can't match China's power" because China's economy was resilient and controlled a complete industrial production system, Wei told a public forum in Beijing. "We have to make long-term preparations, but the US can't hold on for long," he said.
Watch: Chinese meat importers avoid US amid trade war
In particular, the trade war would not reduce China's role in the world's manufacturing value chain, Wei said, citing Chinese government figures showing continued growth in foreign direct investment into China.
Wei's comments came a day after Trump said it was "not the right time to talk" to China about a resolution of the trade war. "They want to talk," Trump said, in reference to Chinese officials. "It's just not the right time to talk right now, to be honest with China."
Last week a Chinese delegation, led by vice-minister of commerce Wang Shouwen, visited Washington for low-level talks hosted by the US Treasury's undersecretary of international affairs, David Malpass, but the talks generated no concrete results.
Trade tensions escalated again on Thursday when the US enacted punitive tariffs of 25 per cent on US$16 billion of Chinese imports, prompting immediate retaliation from China. The US initiated the trade war on July 6 by imposing tariffs on US$34 billion of goods, with China matching those sanctions dollar for dollar.
This week also saw the US hold an unprecedented six-day public hearing on plans to impose tariffs on US$200 billion of Chinese goods, expected to go into effect in September. The tariff on these goods was initially proposed to be 10 per cent, but the rate was raised to 25 per cent at Trump's direction.
Chen Wenling, a former director of the State Council Research Office and now the think tank's chief economist, said at the same forum on Tuesday that the "bullying" from Trump would not derail China's economic rise.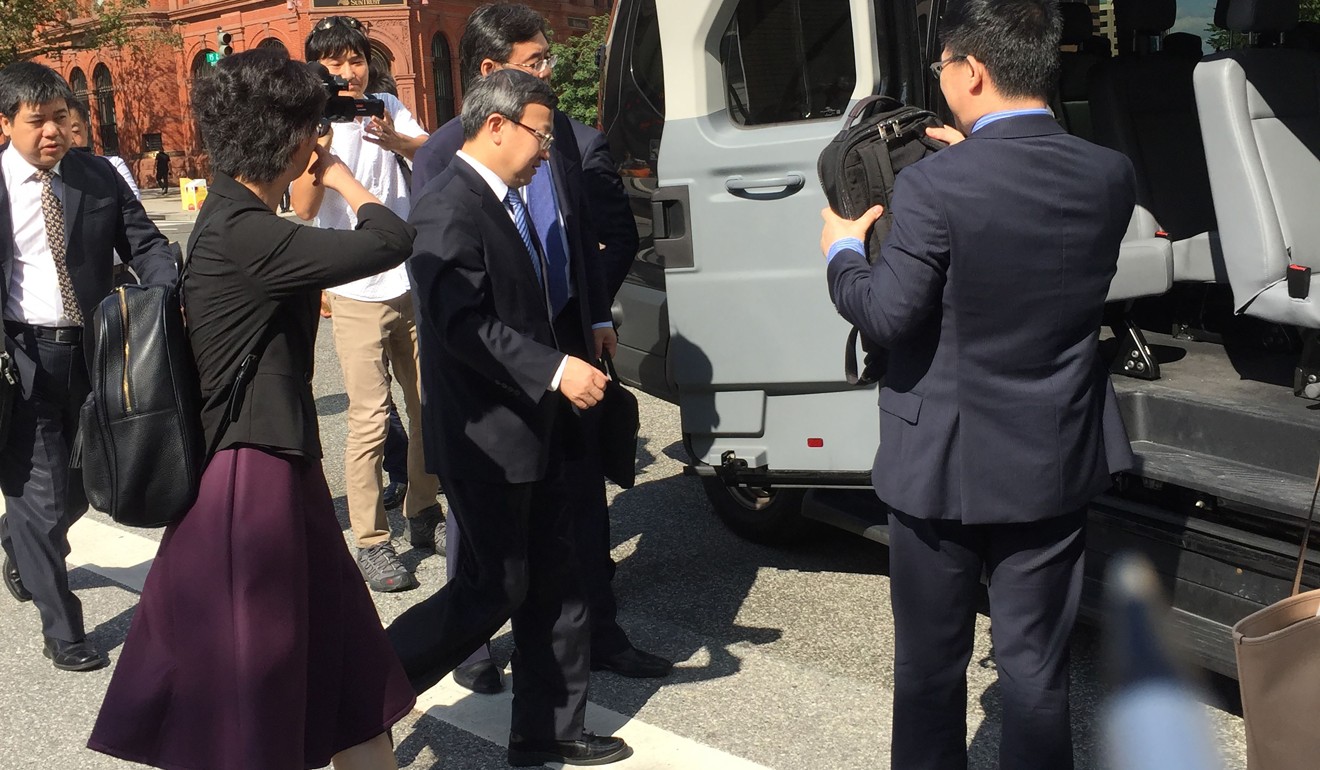 "In view of a long historical cycle, time is on China's side; in terms of ideas, China holds the moral high ground; and according to the development potential of the two countries, China will be the successful side," Chen said.
She said that while the US was demanding China change its trade practices and its state-led growth model, the real stakes were much higher.
"[The trade war initiated by the US was intended] to contain China's continuous development, to stop China's socialist modernisation, to curtail China from rising to become a socialist modern power ... and to thwart China's plan of becoming a powerful country by the middle of this century," Chen said.
"Once we realised that all you intend is to contain China … it's clear we'll never bow to you."
The US trade war strategy might backfire by giving China greater incentive to develop its own technologies, Chen said, describing the US threat to ban US semiconductor sales to tech giant ZTE as "putting a sword at China's throat".
"This has taught us that the fate of the Chinese people must be in our own hands … We must gain control over core creativity, core technologies and core components," she said.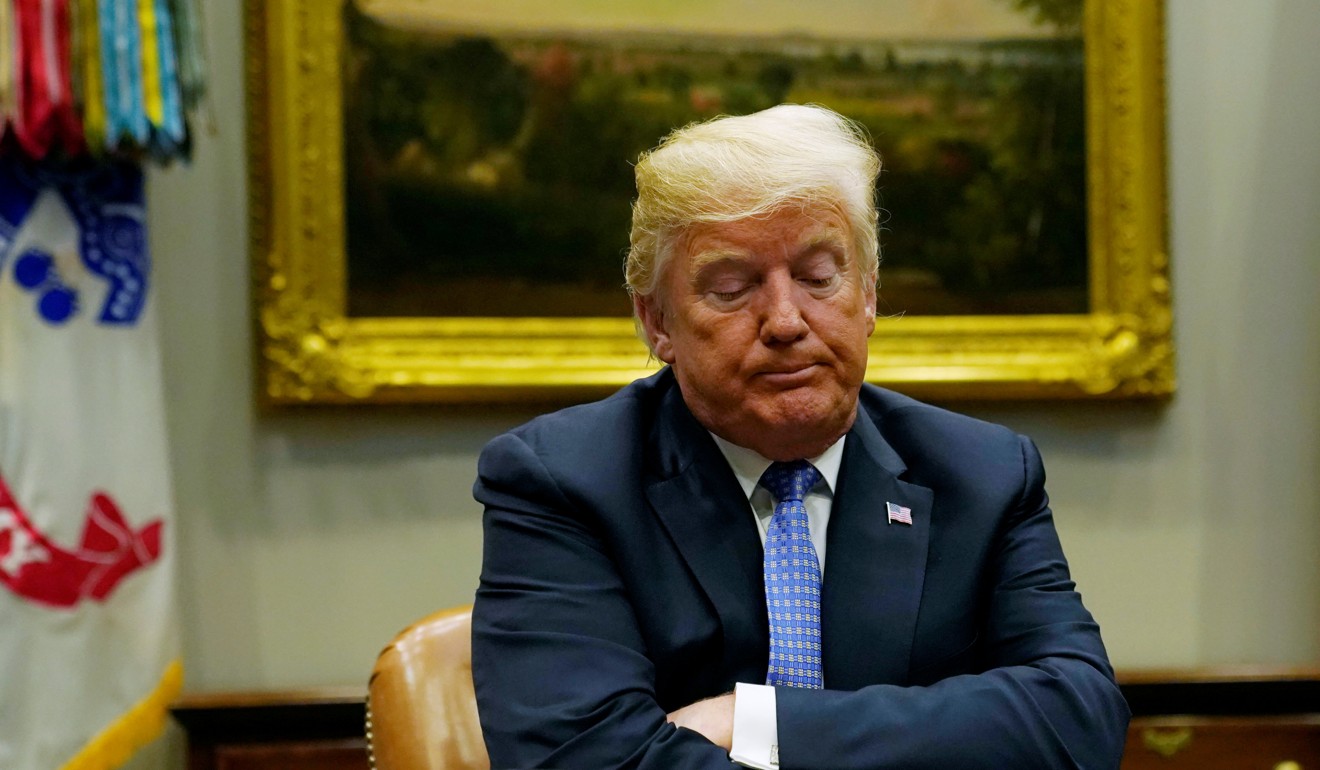 While Wei and Chen expressed great faith in China's ability to weather the trade war, the two researchers offered few specifics on what China could do if Washington does impose duties on US$200 billion of Chinese products.
Wei, the former commerce minister, said China's real concerns were now well beyond tariffs.
"First, China must prevent the US from bypassing the [World Trade Organisation] framework ... second, China must prevent a trade alliance between the US and the [European Union] and third, China must prevent the spread of the trade war into the finance, exchange rate and energy realms," he said.