Russia
Get more with myNEWS
A personalised news feed of stories that matter to you
Learn more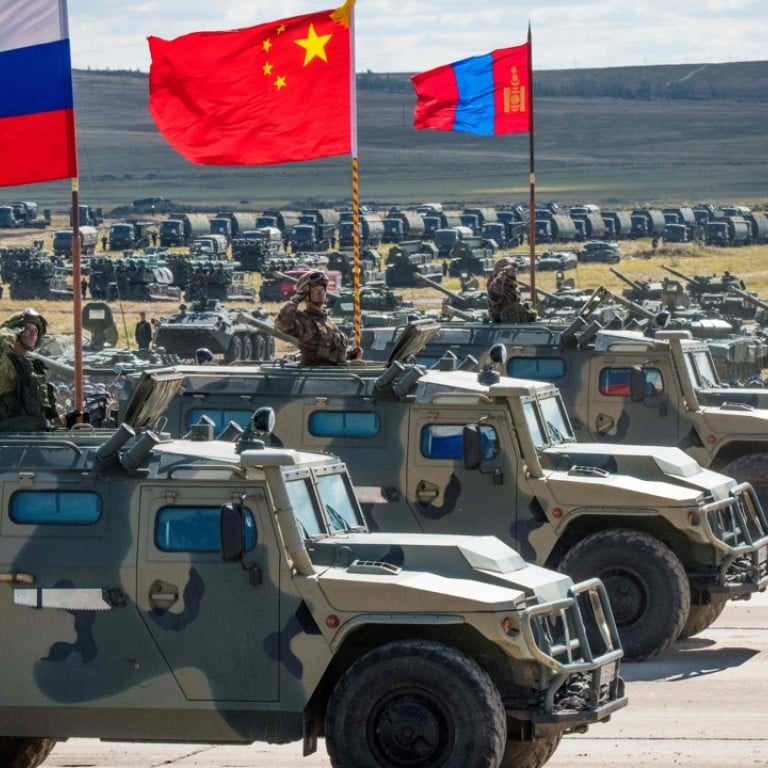 Russia-China military cooperation 'could worry Europe'
Deepened ties such as those displayed in Vostok 2018 war games may make some small countries nervous, says European diplomat
Russia's military exercises with China this week, though focused on countering the United States, could raise security concerns among European nations, which are now watching to see how Beijing and Moscow might challenge other world powers, military experts have said.
The Vostok 2018 war games, Russia's largest since 1981 in the Soviet era, involve more than 300,000 troops – including 3,200 from China and a contingent from Mongolia.
Chinese officials said the focus of the drill expanded from the anti-terrorism manoeuvres of previous exercises to counter-attack manoeuvres, development of defence skills as well as the building of mutual trust with Russia.
"The drill has raised the capabilities of the military in both nations to handle security threats," Shao Yuanming, deputy chief of the joint staff department of the People's Liberation Army said on Wednesday. "This drill is also an important test of the combat abilities of our military."
Featuring more than 36,000 Russian military vehicles and 1,000 Chinese vehicles, the exercises, which began on Tuesday and run until Saturday, are being conducted as relations between China and the United States fray, particularly over trade. Russia is also facing US and European Union sanctions that have brought economic pressure and led to a devaluation of the rouble. 
Vostok 2018 has stirred serious concern in the United States and its Nato allies, particularly among Baltic nations previously within the Soviet sphere of influence, especially after Russia's annexation of Crimea in 2014.
"While security cooperation between China and Russia is gathering pace, particularly in recent years, such close ties could make some small countries nervous – especially those that see Russia's military aggression as a threat," one Asia-based European diplomat said.
Nato spokesman Dylan White said the Vostok 2018 drill – coinciding with Nato's Rapid Trident 2018 military exercise in Ukraine, which began on September 3 and concludes on Saturday – showed Russia was getting ready for large-scale conflict.
"It fits into a pattern we have seen over some time: a more assertive Russia, significantly increasing its defence budget and its military presence," White said on Tuesday.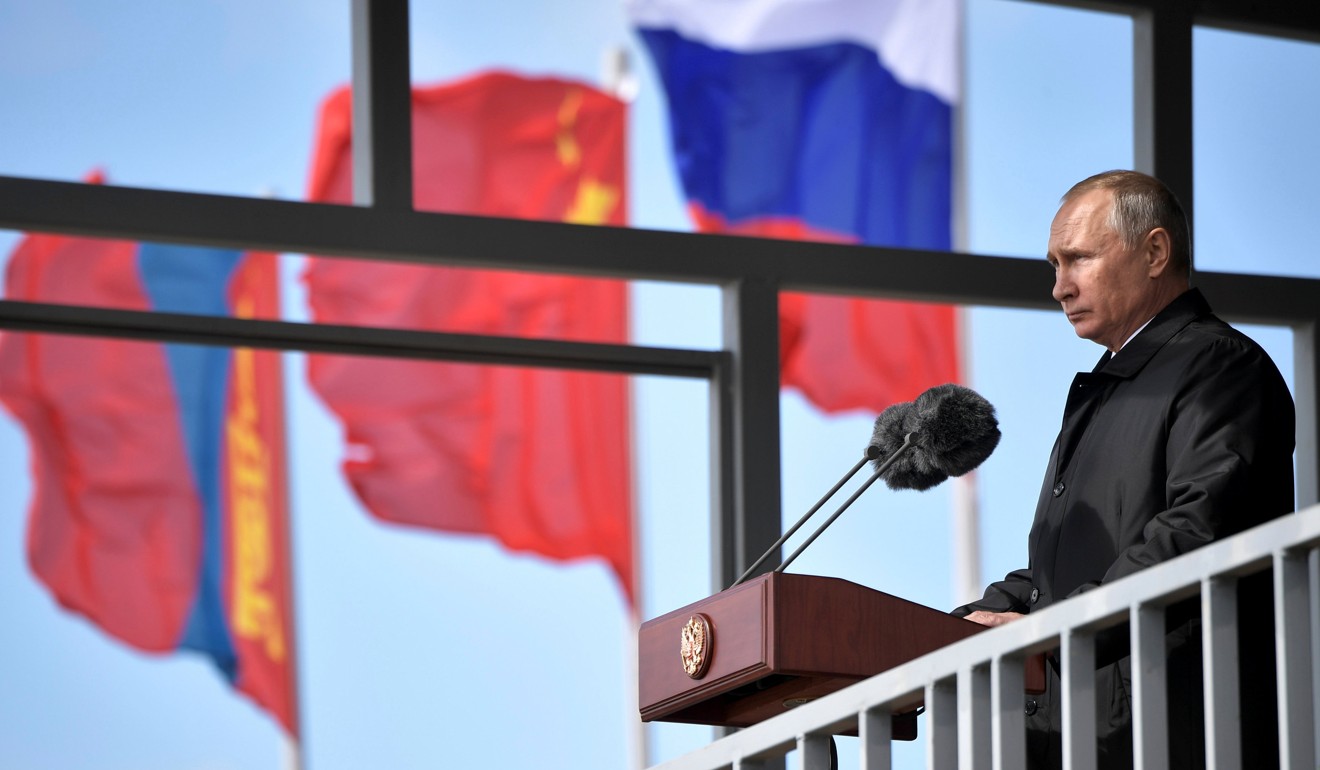 Jonathan Holslag, a professor of international politics at the Free University of Brussels, said that while there was no immediate worry about China and Russia exercising together, European policy circles were closely monitoring how Moscow and Beijing overcame their mutual distrust and deepened their military cooperation.
"The combination of the two countries, especially with Russia's natural resources and China's industrial prowess, would inevitably come as a big challenge to the West," Holslag said.
In a further sign of closer ties between China and Russia, Chinese President Xi Jinping told his Russian counterpart Vladimir Putin on Tuesday that both nations had to oppose trade protectionism. On the sidelines of the Eastern Economic Forum in Vladivostok, Russia, Putin told Xi that China and Russia had a relationship of trust "in the sphere of politics, security and defence".
Alexander Gabuev, senior fellow at the Carnegie Moscow Centre, said the growing relationship between the two countries raised the danger of splitting the world between US-led democratic market economies and countries that viewed the US as a threat.
"The competition between world powers is revived and becomes more and more antagonistic," Gabuev said. "It would remind you of the scenario before the first world war."
This article appeared in the South China Morning Post print edition as: sino-Russia military ­­ties 'worry Europe'