Taiwan
Get more with myNEWS
A personalised news feed of stories that matter to you
Learn more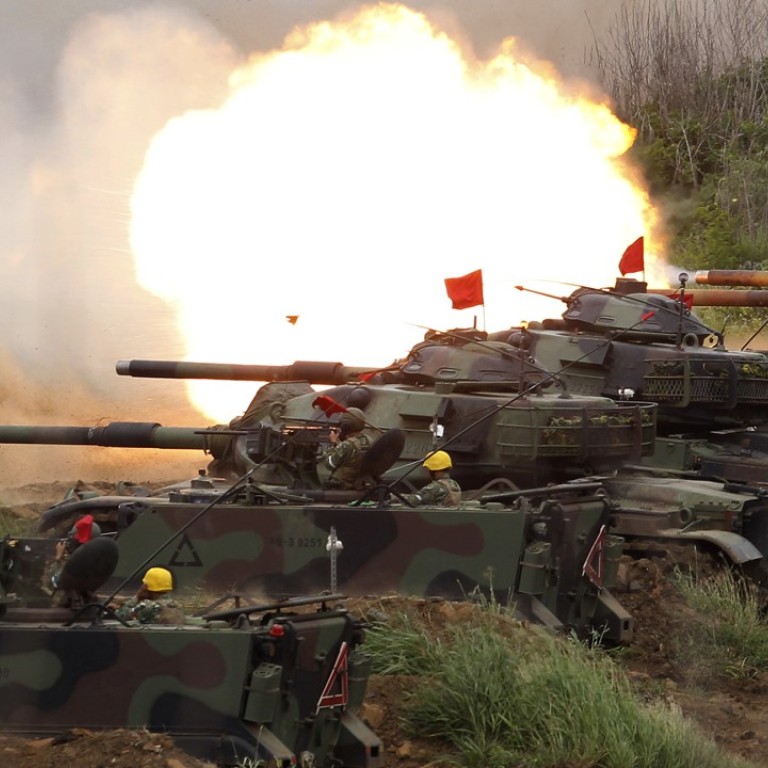 Taiwan seeks more advanced weapons from US at defence industry conference
Island delegation also pushing to integrate Taiwanese companies into American defence industry supply chain
Taiwan has budgeted several billion US dollars for arms procurement and to build up military in next two years, deputy minister says
Taiwan is seeking to buy more advanced weapons from the United States and to integrate its companies in the US defence industry supply chain, in a new push that will again provoke Beijing.
At a time when relations between Taipei and Washington are closer than ever, the self-ruled island has sent a group of military officials and defence industry leaders to the annual US-Taiwan Defence Industry Conference in Maryland to brief the US side on their arms needs and propose new deals and projects.
Taiwan's deputy defence minister Chang Guan-chung told the conference in Annapolis, Maryland on Tuesday that the island had budgeted several billion US dollars for arms procurement and to build up its defence industry.
"The Taiwanese parliament has recently reviewed the defence budget worth several billion US dollars to fund the [island's military] needs and build a series of warplanes and vessels in the next two years," Chang said in the speech released to Taiwanese media.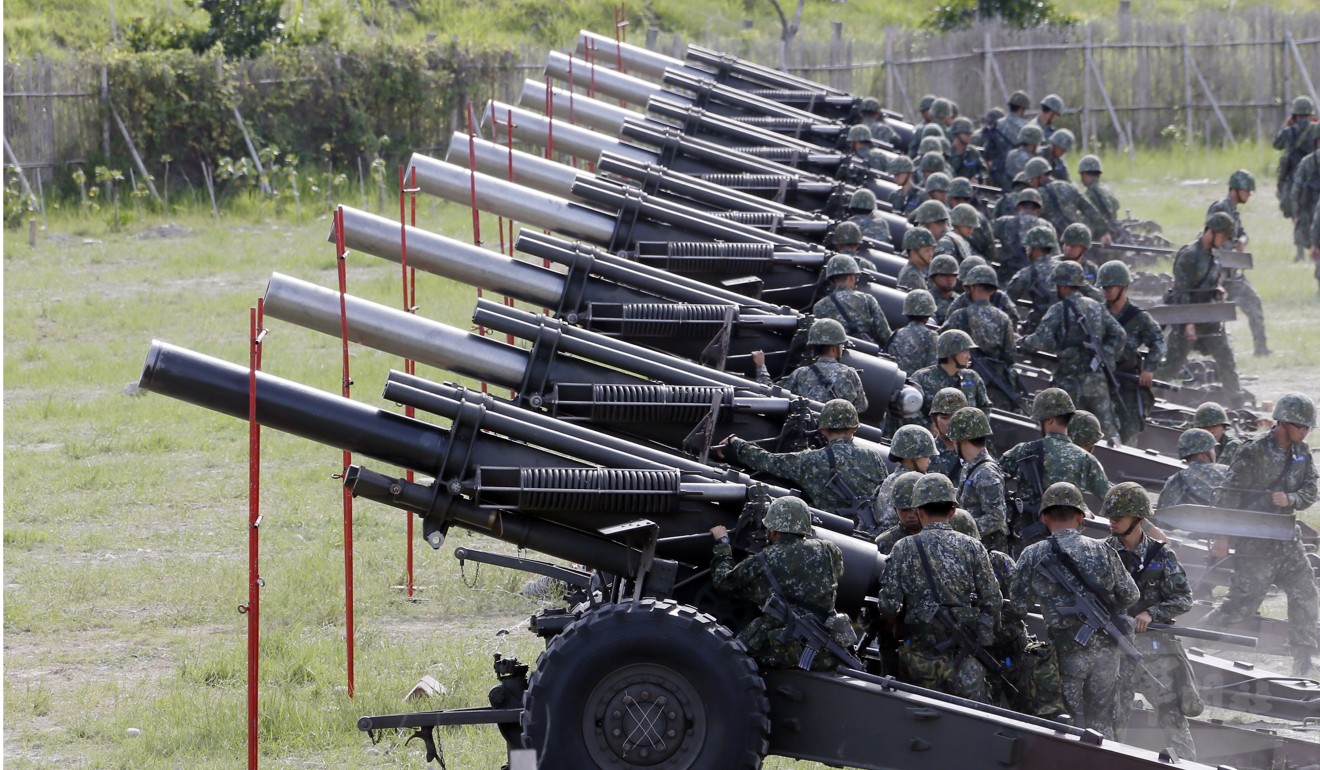 Those plans include 66 T-5s – trainer aircraft to be manufactured by Taiwan's Aerospace Industrial Development Corporation and rolled out in September next year – as well as building submarines, new generation patrol boats, and torpedo and missile vessels to boost the navy's defences, he said.
Chang said Taiwan would continue to increase its defence budget to facilitate and improve its arms procurement process.
He added that while Taiwan sought to buy arms from other countries, it also needed to build up its defence industry so that it could supply its own weapons when they were not available from overseas, in line with its policy of self-sufficiency.
Chang also said that given the changing situation in the Asia-Pacific region, it was in the common interests of all "like-minded countries" that are friendly to Taiwan to help strengthen the island's defence and security needs, given its strategically important status.
He called on the US to support Taiwan's defence industry by allowing its companies to integrate into the American supply chain.
Beijing considers Taiwan a wayward province to be reunified, by force if necessary. It has repeatedly warned Washington against seeking closer military ties with Taipei, and has protested against every arms deal they have made – including the most recent one – and any US-Taiwan exchange that was seen to have violated the one-China principle.
Chen Wen-cheng, deputy secretary general of Taiwan's National Security Council and a member of the Taiwanese delegation at the conference, said they were seeking support for the island to work with the US on supply chain integration.
"This is very important as it is the next level for our defence industry to access the international market," he told Taiwanese media.
Both Chang and Chen said they had received an enthusiastic response at the conference, which they attributed to improving US-Taiwan ties.
Analysts have said that US President Donald Trump's move to challenge Beijing over its military assertiveness and growing diplomatic influence in the Indo-Pacific region had brought Washington and Taipei closer.
Meanwhile, the US is expected to approve another round of arms sales to Taiwan by the end of the year, according to Rupert Hammond-Chambers, president of the US-Taiwan Business Council based in Chicago. It would be the third since Trump took office, following a US$330 million deal in September.