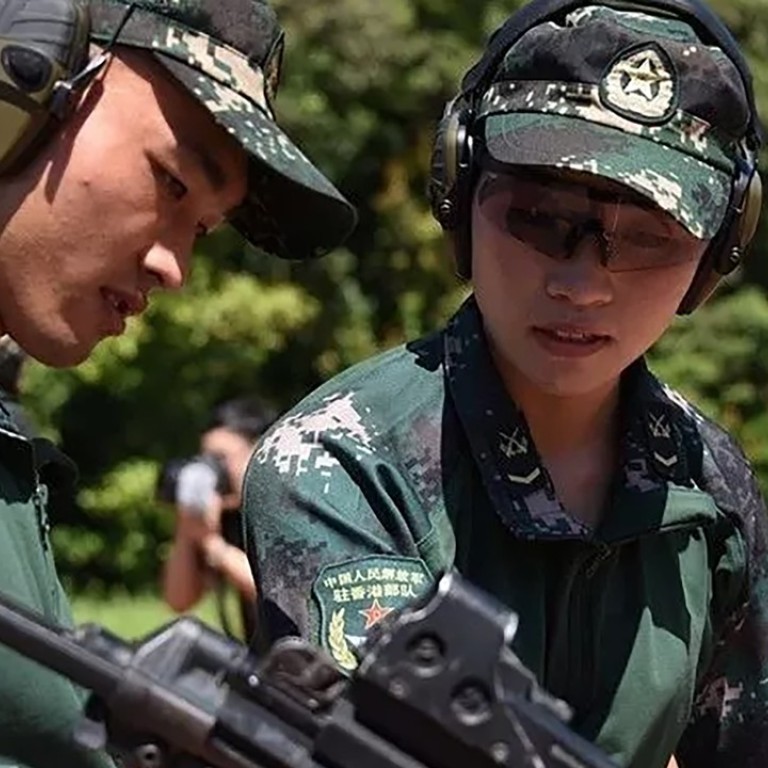 Chinese troops in Hong Kong and Macau 'will join more overseas war games'
At least 250 soldiers from the two garrisons took part in 10-day exercise with Malaysia and Thailand
Analysts expect they will be involved in more joint drills in the future, 'serving as windows for the PLA to connect with the outside world'
Troops stationed at the PLA garrisons in Hong Kong and Macau will take part in more overseas drills as they try to improve their skills, military analysts say, after soldiers from Macau joined their first exercise abroad.
At least 250 People's Liberation Army troops from the two garrisons joined a 10-day exercise between China, Malaysia and Thailand that ended at Port Dickson in Malaysia on Monday, according to Xinhua.
The drill, named Peace and Friendship 2018, was the first held by the three countries. Troops from Macau and Hong Kong left from Hong Kong International Airport – the first time it had been used to deploy army personnel. While it was the first overseas mission for the Macau soldiers, Hong Kong garrison troops joined their first international war games in 2016.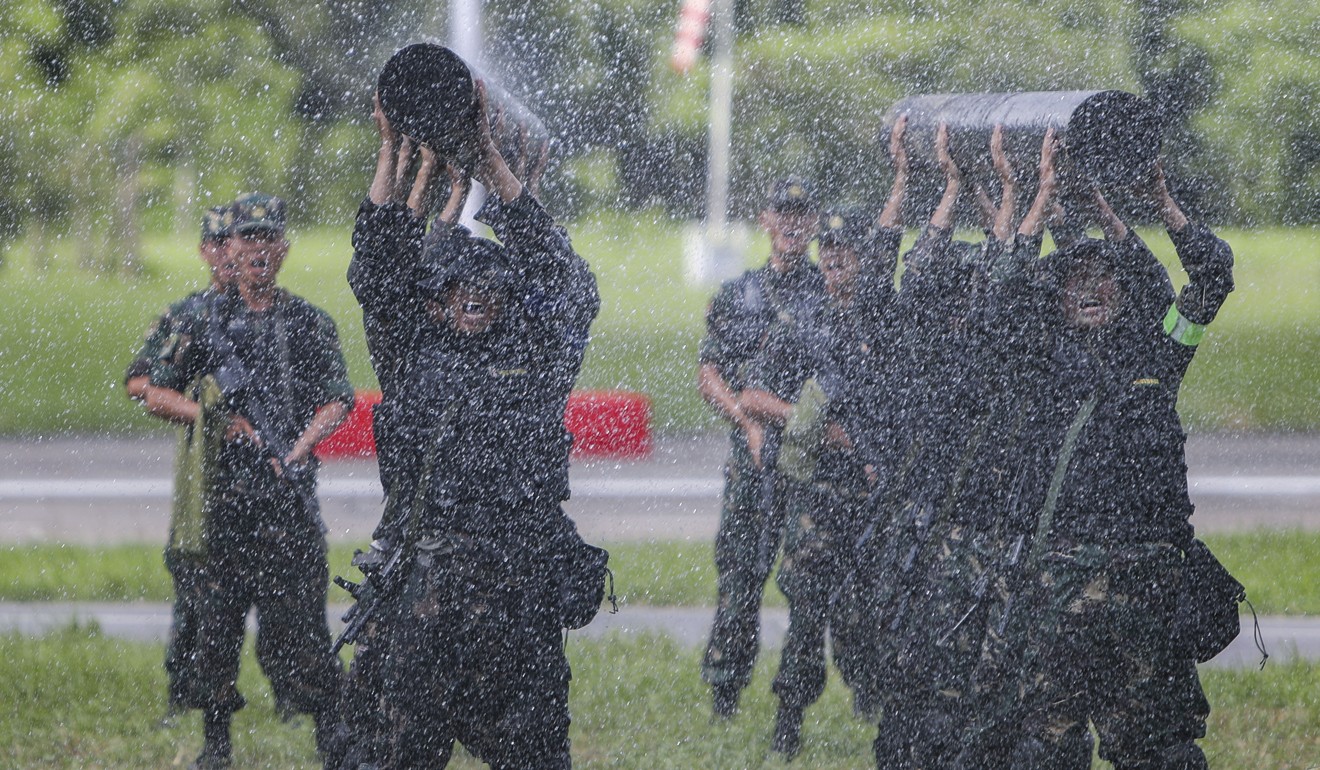 "Being combat-ready and striving to become a modernised army is the PLA's mission, but it doesn't mean they should be limited to where they are stationed. This is an overall direction from President Xi Jinping for the entire army," said military analyst Song Zhongping, who is based in Hong Kong.
"Joining these international military drills overseas serves that purpose – for the garrisons in Hong Kong and Macau to boost their capabilities," he said.
Both Song and Beijing-based naval expert Li Jie expected to see troops from the two garrisons taking part in more overseas drills in the future.
"These two garrisons serve as windows for the PLA to connect with the outside world. As the PLA steps up its joint drills with other countries, it is reasonable that soldiers from Hong Kong and Macau will also be involved in more of them," Li said.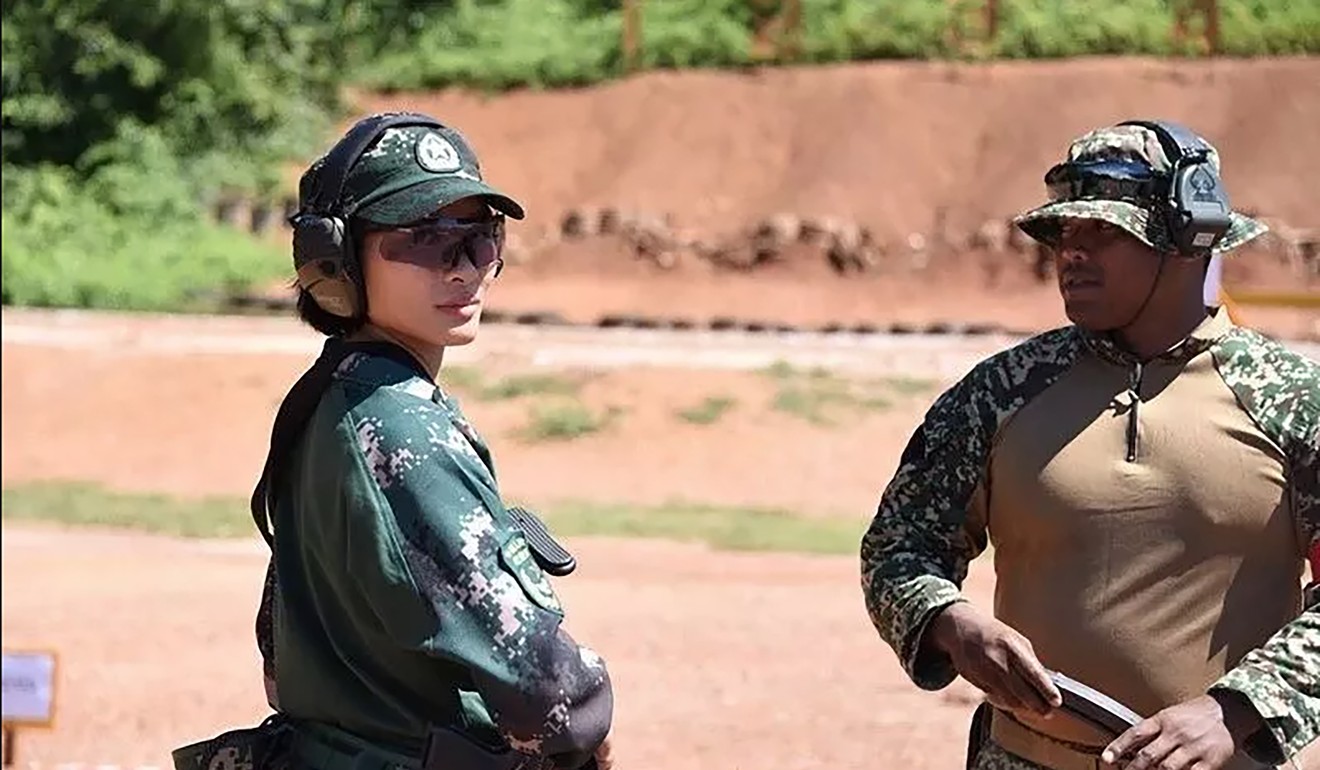 The PLA is the largest army in the world and has undergone a huge overhaul and upgrades in line with Xi's ambition to transform it into a modern fighting force.
Its garrisons in China's two special administrative regions, Hong Kong and Macau, were established after their respective handovers from Britain in 1997 and Portugal in 1999.
Under the Garrison Law, the PLA must not interfere in local affairs, but troops can be called out to help with disaster relief if requested by the Hong Kong government. The central government would have to approve the request and the troops would have to return to barracks immediately after the tasks were completed.
But earlier this month,
400 PLA soldiers were sent in groups to Hong Kong's country parks
to help remove trees felled during Typhoon Mangkhut – without a request for help from the local government. It was the first such action by the Hong Kong garrison since the city returned to Chinese rule 21 years ago. Soldiers stationed in Macau were also deployed on the streets for the first time last year to help clean up after deadly Typhoon Hato wreaked havoc there.
Song and Li both said they did not believe the garrisons' role and mission had changed, and that it was unlikely their troops would be summoned to take part in sensitive drills such as those in the South China Sea.
"There could be rare exceptions, but it will not be regular," Li said. "The main training for troops, and these troops in Hong Kong and Macau, is more focused on local protection."
The Hong Kong garrison, which is equipped with destroyers and warships, is tasked with monitoring and tracking suspicious activity in the territory's waters and airspace and dealing with emergency situations, along with its responsibilities for the city.
Last year, it conducted an air and naval patrol of the waters off Hong Kong just days after a "dangerous" encounter between Chinese and American military aircraft 240km southeast of the city, which China's Ministry of Defence said was a "routine" patrol.
This article appeared in the South China Morning Post print edition as: 'More drills abroad' for HK, Macau PLA troops