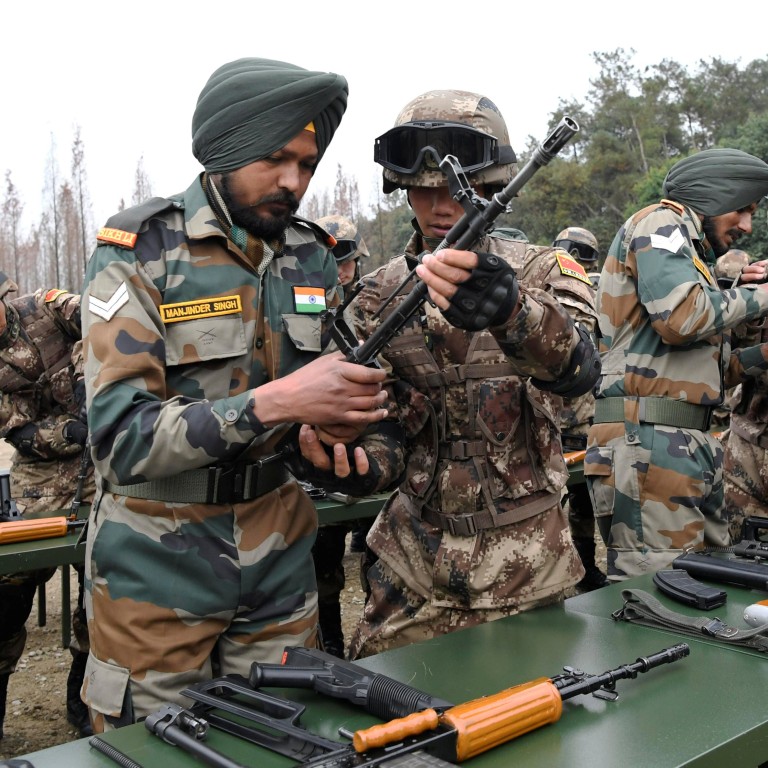 China's military pulls back from joint war games to focus on training at home
But analysts say Beijing will continue military diplomacy efforts to gain intelligence insights as it seeks to expand influence
PLA took part in 104 joint drills in 2016 but the number fell to 17 last year
The PLA took part in fewer joint exercises in 2018 as it focused on training at home, though it has been ramping up military diplomacy activities in recent years as it tries to expand its influence abroad.
Analysts said while Beijing was still keen to use defence diplomacy to gain intelligence insights, the People's Liberation Army was focusing on boosting combat readiness amid heightened rivalry with the United States.
Military diplomacy refers to joint exercises, port calls, high-level dialogue involving senior officials and activities such as peacekeeping missions.
The PLA joined a bilateral exercise for the first time in 2002 and took part in 130 joint drills from 2003 to 2014, according to data from the National Defence University's Centre for the Study of Chinese Military Affairs in the US.
The number grew significantly in 2015 and 2016, when China's military took part in 102 and 124 joint exercises, respectively. The number of port calls went from four in 2003 to 22 in 2016.
But in 2017, China appeared to pull back from drills with other countries, joining only 24 – and last year the number was 17, according to calculations by the South China Morning Post based on Chinese state media reports.
Analysts said although it appeared Beijing was less focused on military diplomacy, it still used activities like joint drills to send the message to the US that it had allies.
The previous month, the PLA sent 3,200 troops to Russia's biggest war games – Vostok 2018 – held in the country's east and the Pacific Ocean and involving 300,000 Russian soldiers, 36,000 military vehicles, 80 ships and 1,000 aircraft.
That came after China held its first ever joint drills with Nepal in 2017, as well as its first naval drill in the Baltic Sea that year.
Also in 2017, three Chinese navy vessels visited more than 20 countries linked with Beijing's "Belt and Road Initiative" on a tour that included its first maritime exercises with Myanmar, Italy and Tanzania. It also joined Pakistan's biannual Aman drill involving 37 countries.
President Xi Jinping has been calling for a stronger military since he took power in 2012, launching a sweeping reform of the PLA's command structure and seeking to modernise the air force and navy.
Chinese troops have taken part in more joint drills, and Xi has said military diplomacy was crucial to protecting the country's interests.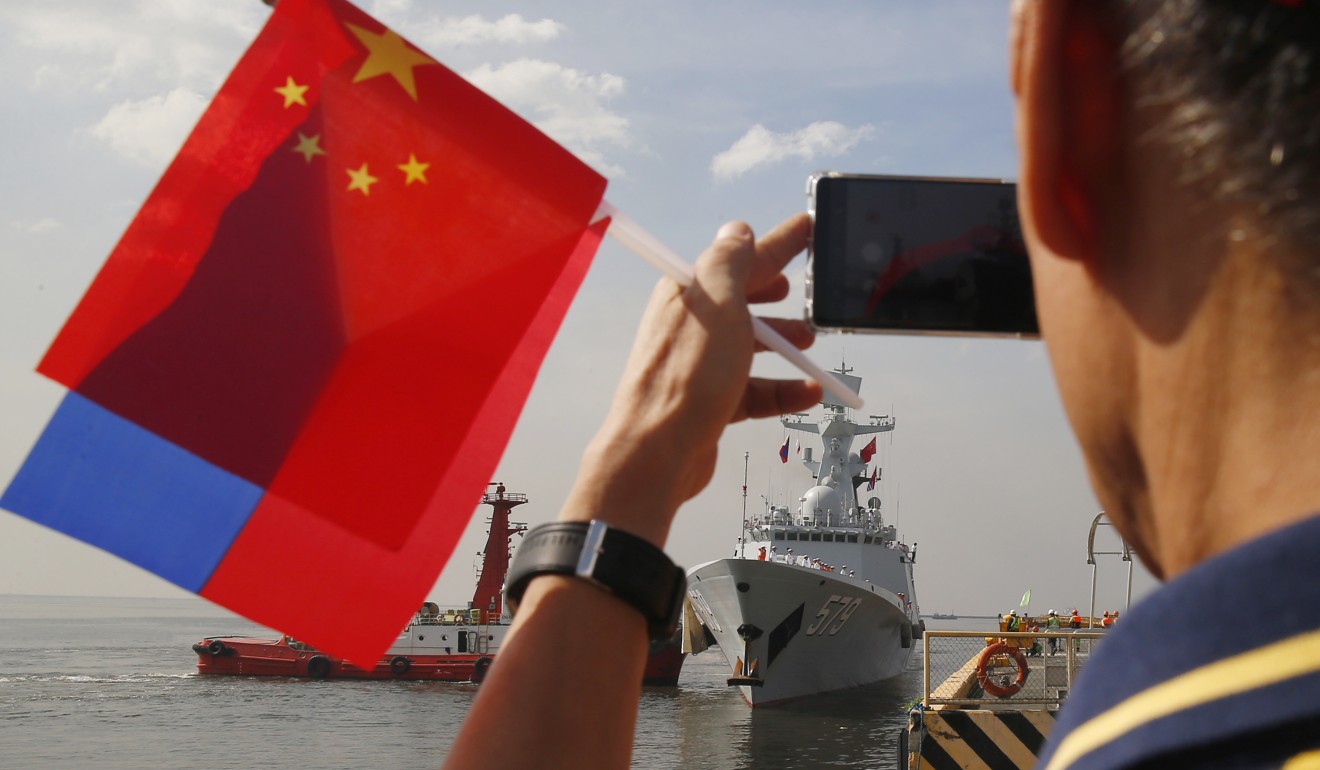 Back in 2017, a PLA researcher wrote in the military newspaper PLA Daily that the more frequent joint exercises reflected a more confident Chinese navy.
"In the future, the Chinese navy is expected to cooperate more with foreign navies … joint drills between China and other countries will become normalised and institutionalised," wrote Zhang Junshe, from the PLA Naval Military Academic Research Institute.
But that ambition suffered a setback last year, when the US disinvited China from the biennial Rim of the Pacific exercise off Hawaii. It was followed by Beijing recalling its naval chief, Vice-Admiral Shen Jinlong, from the US, where he was to speak at a symposium, and postponing a three-day bilateral military dialogue.
The two militaries later agreed they should continue improving the relationship and make defence ties a stabiliser of China-US relations.
Collin Koh, a military security expert at Nanyang Technological University in Singapore, said Beijing would still seek to use defence diplomacy to glean valuable intelligence insights, especially on potential adversaries such as the US.
"The best troops, best commanders and best assets to foreign interactions can also help promoting deterrence," Koh said.
The drop-off in joint drills in 2017 and 2018 indicated that Beijing was focused on boosting training at home, he said.
According to state-run news agency Xinhua, some 2 million military personnel took part in more than 18,000 exercises within China in 2018.
"Usually you'll send the best units to showcase the country in those foreign exercises … [this means you] may have to make sacrifices to operational readiness," Koh said.
"There's also a possibility that the PLA wants to raise the overall level of proficiency of the units through such self-training and exercises to bring them to an acceptable standard for future defence diplomacy engagements."
Hong Kong-based military expert Song Zhongping echoed that view, saying Beijing would be able to assess how effective its reforms of the PLA had been by focusing more on training at home and that it was in line with its stated goal of becoming a world-class fighting force.
That goal was set out in a document released by the PLA in January last year that puts the focus on combat readiness and highlights military and joint training under combat conditions.
Adam Ni, a researcher on Chinese foreign and security policy at Australian National University, said engaging in military diplomacy highlighted the modernisation of China's military, its expanding activities around the world and growing role in international affairs.
"The PLA is more global than at any time before, and this offers opportunities for multilateral exercises, naval visits and personnel exchanges," Ni said. "The Central Military Commission also recognises the importance of sending senior officers overseas to expose them to foreign militaries."
He said this increased military diplomacy was expected to continue, but it would be subject to political relations between China and other nations. "In the US-China context, for example, this is problematic given current intensifying tensions," Ni said.
This article appeared in the South China Morning Post print edition as: p.l.a. pulls back from drills to focus on war readiness