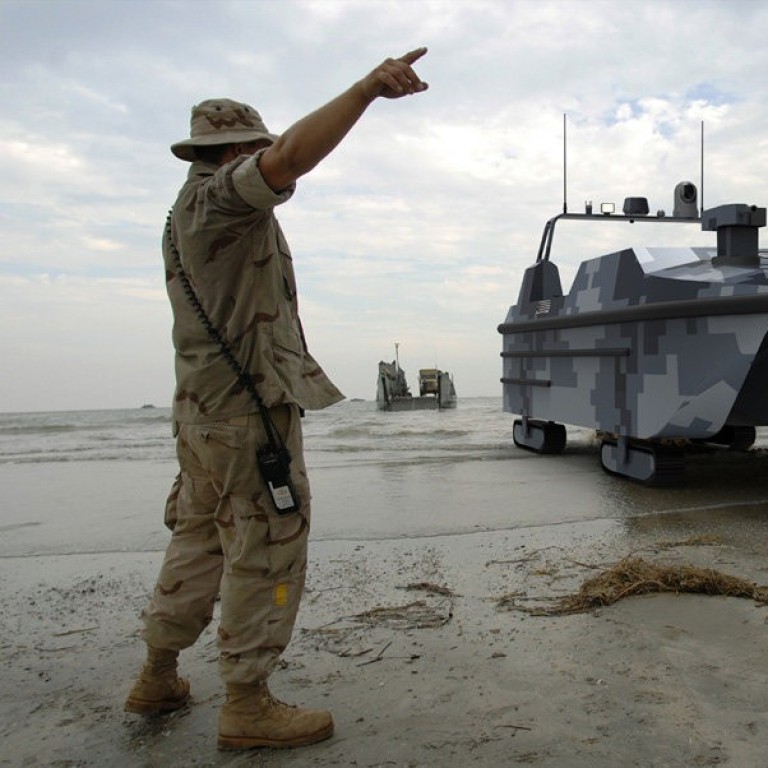 Will China's new stealth amphibious drone boats guard its South China Sea outposts?
Developer delivers batch of what it claims is the first weapon of its kind in the world
China has delivered a fleet of the "world's first" armed amphibious drone boat, a weapon that analysts say could shore up defences on its remote South China Sea outposts.
The first batch of "Marine Lizard" stealth drones were handed over to the Chinese military last week by Wuchang Shipbuilding Industry Group, a subsidiary of China Shipbuilding Industry Corporation (CSIC), the developer said on its microblog.
The vessels are 12 metres long, and can reach a top speed of 50 knots in the water and 20km/h (12.4 miles/hour) on land.
Each is armed with two machine guns and a vertical launch system for anti-ship and anti-aircraft missiles, allowing for deployment in land, air and ship attacks, according to Hubei Daily.
They have a maximum operational range of 1,200km (745 miles) and can be controlled remotely from up to 50km away.
A combination of radar, optical and Beidou satellite navigation systems also meant the vessels could team up in combat with aerial and land drones and other drone boats, the newspaper reported on Sunday.
CSIC said the aluminium alloy Marine Lizards could be used to move personnel, carry out coastal patrols, conduct inshore surveillance and bolster airport defence on military outposts.
"They can hide and hibernate, do autonomous patrols, and launch rapid assaults and landings," the company said.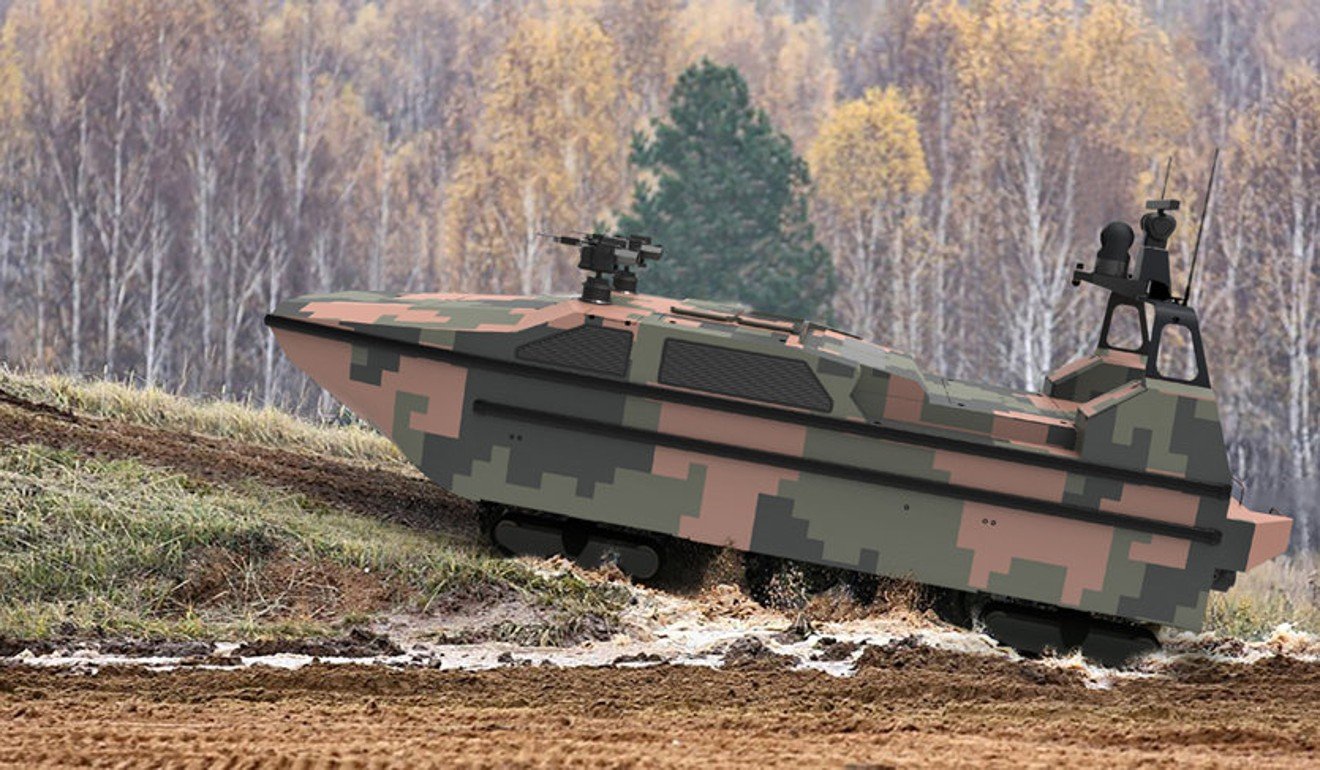 The vessels could lie low near a target for as long as eight months before being reactivated remotely to launch a sudden attack, a tactic that could be used to take over uninhabited islands, the report cited a company manager as saying.
Beijing-based military commentator Song Zhongping said the speed and stealth of the Marine Lizards meant they could also ferry combatants for a surprise attack on an island to take out a target or mount a decapitation strike.
In addition, they can be released from either land or a ship-landing docks to search for enemy divers or conduct round-the-clock, all-weather coastal patrols and surveillance.
Song said such features would be particularly useful for Chinese coastguard and military forces in the South China Sea.
"In the South China Sea, it can be used to either seize a reef or guard a reef, both offensive and defensive," he said.
Beijing-based military commentator Zhou Chenming said the drone might need further testing and modification before final deployment.
"For example, the tracks [used on land] are too small, which would be of little help," he said.
Bigger tracks would allow the Marine Lizards to move faster on land, according to the Hubei Daily report.