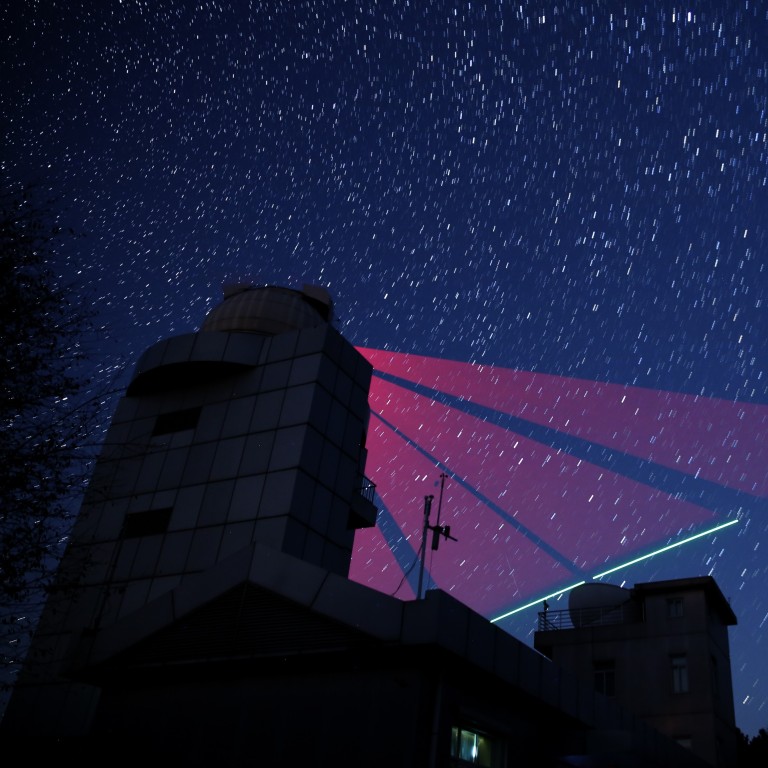 China's goal of a quantum leap in defence technology makes waves at the Pentagon
Report by the US Department of Defence assesses China's hi-tech ambitions
For Beijing, ascendancy as a military power by 2050 is the goal
A report released by the US Department of Defence last week said China was a growing security threat to American interests through its activities in the
Arctic
, its military advancement and in its influence operations against the cultural institutions, media, and business, academic, and policymaking communities of the United States.
The Pentagon report said China was investing in technologies that would advance commercial and military innovation.
In 2017, Chinese President Xi Jinping demanded the complete modernisation of the People's Liberation Army by 2035 and China's transition to a major military power by the middle of the century.
To support these goals, China has expanded national military spending by 7.5 per cent and research funding by 13.4 per cent this year despite a slowdown in economic growth.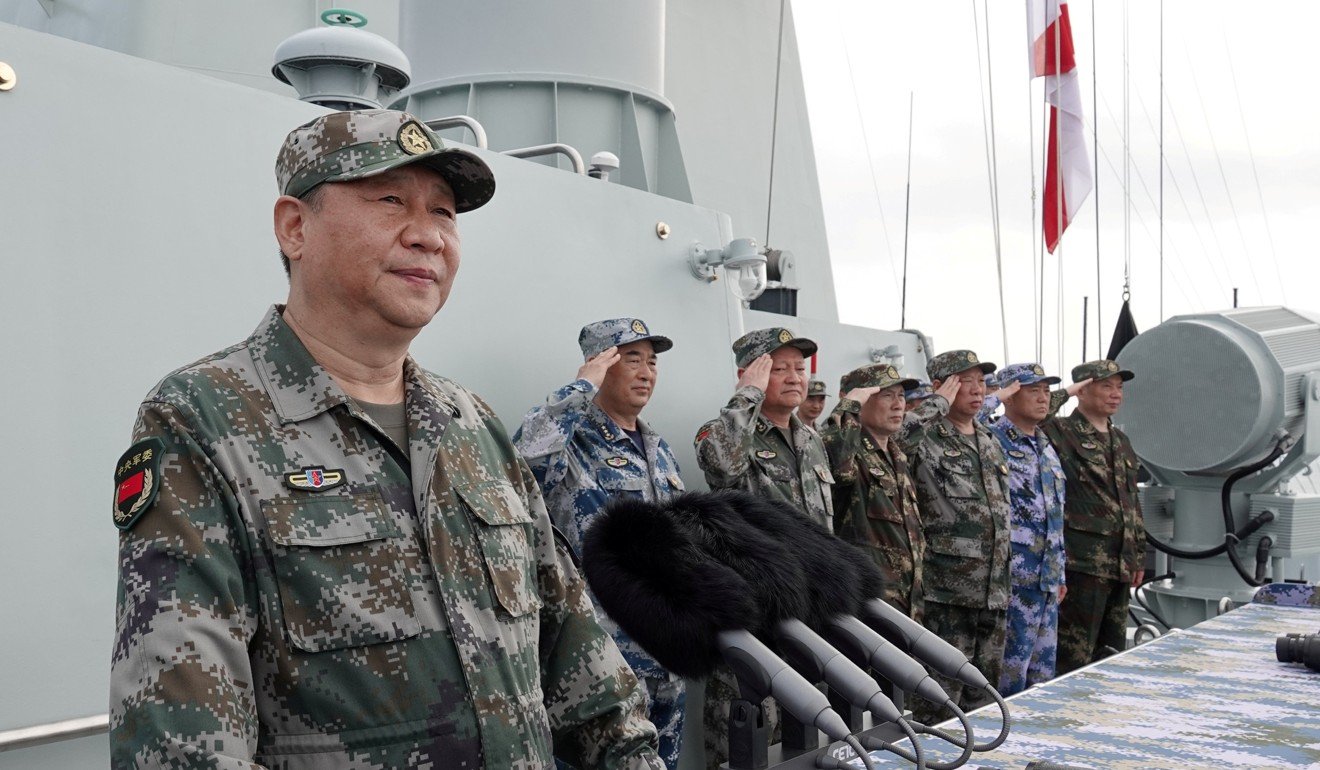 This heavy investment has led to leapfrog progress, and there are five fields, the Pentagon said, China was developing to aid its military advance.
Artificial intelligence and advanced robotics
China is keen to apply AI to the military sphere, where it can be adapted to weaponry and systems in roles such as reconnaissance, mine placement and attacks on enemy vessels at sea.
Systems including autonomous and semi-autonomous drones and submarines would eventually be capable of analysing combat situations and carrying out missions assisted by AI.
AI can also help Beijing's planners predict what could happen on a battlefield and offer an advantage to Chinese troops, articles published by the official PLA Daily said.
Semiconductors and advanced computing 
China unveiled its "Made in China 2025" plan in 2015 and at the heart of it is the semiconductor industry, an area where China has for years relied on imported technology.
In June 2014, Beijing committed vast amounts of capital to building an advanced semiconductor manufacturing supply chain. The China Integrated Circuit Industry Investment Fund was established that September.
In December, consulting firm Deloitte Global predicted that by 2019, a Chinese chip foundry would begin producing semiconductors for AI and machine learning tasks.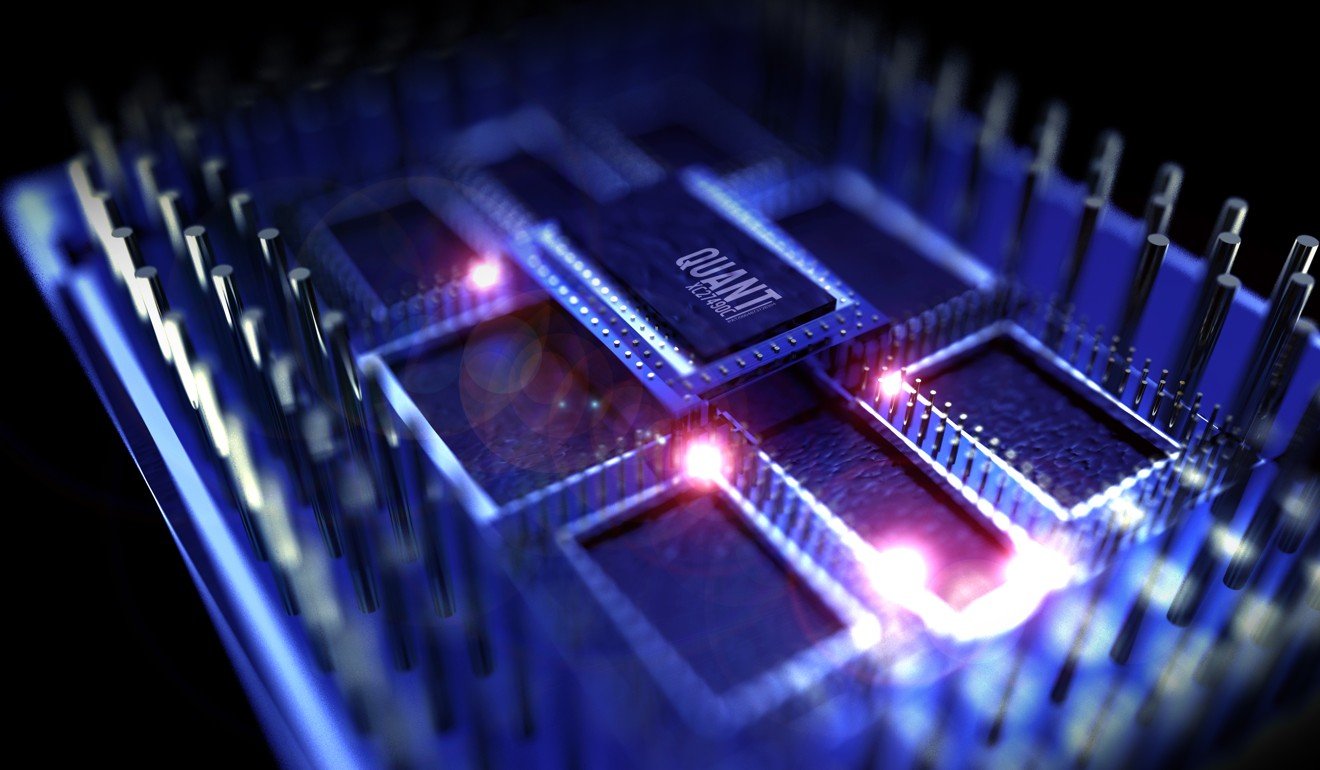 Quantum technologies 
Under China's 13th five-year plan, introduced in 2016, Beijing launched a "megaproject" for quantum communications and computing which is aimed at achieving breakthroughs by 2030.
Quantum computing uses subatomic particles to process data on a scale vastly superior to today's computers. Chinese universities and US technology companies such as IBM and Microsoft are racing to develop quantum computers.
In the military arena, quantum technology can help Beijing build global communications networks, improve computing and decryption capabilities, assist in the detection of stealth weaponry, and make submarine navigation more accurate.
In August 2016, China sent the world's first quantum satellite into space, paving way for a secure quantum communications network. In May 2017, Chinese scientists declared they had built the first form of a quantum computer.
Hypersonic weapons
Although US is the world leader in this field, China is quickly narrowing the gap.
In August, China successfully tested a hypersonic aircraft named the Starry Sky-2, an experimental craft known as a waverider for its ability to surf the shock waves it generates.
Once fully developed, waveriders could be used to carry warheads at speeds capable of penetrating any anti-missile defence system available at this time at speeds up to Mach 6, six times the speed of sound, or 7,344km/h. Hypersonic weapons could be used carry out global strikes.
Advanced materials and alternative energy
China is focusing research advanced materials to improved military equipment and weapon systems' capabilities, endurance and lifespans.
Global Times, a tabloid under Communist Party's mouthpiece People's Daily, reported in April that China was developing stealth and camouflage materials that could shelter an aircraft or vessel from a broad electromagnetic spectrum.
A new material, which was said to be lighter, more robust and flexible than materials used by the military just now, could be also used on vehicles and clothing.
In May, media reported that China has developed non-carbon-based materials that can endure temperatures as high as 3,000 degrees Celsius (5,430 Fahrenheit).
This may be suitable for use in hypersonic aircraft, where temperatures as high as 3,000 degrees Celsius are generated by atmospheric friction.