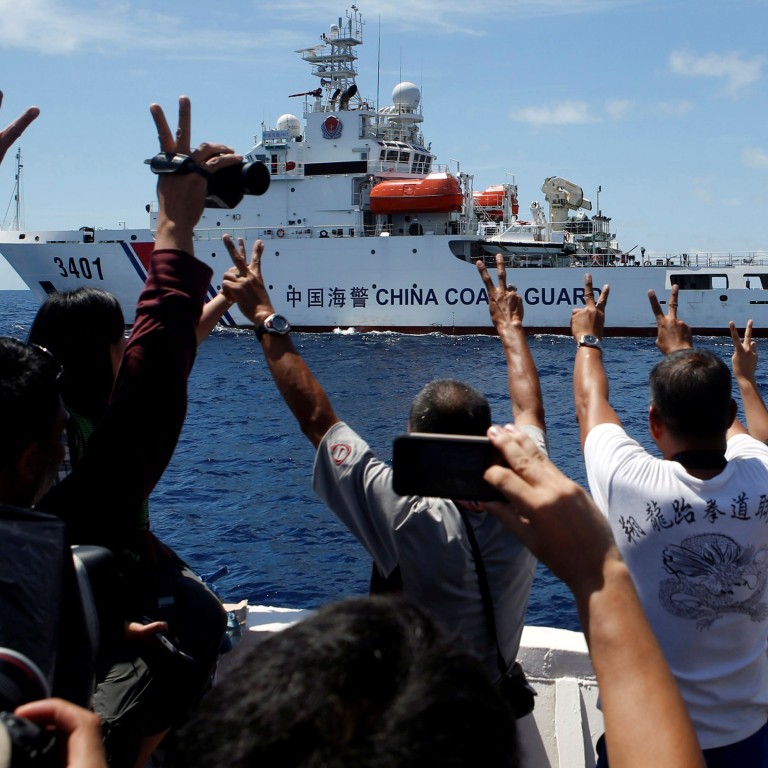 South China Sea: Beijing unveils US$23.5 million contract for coastguard ship to patrol Paracel Islands
Vessel is part of maritime agency's plans to take enforcement fleet to 20
US says coastguard and fishing boats will be dealt with as naval vessels
China has announced an expansion of its non-naval presence in the disputed South China Sea with a 161.4 million yuan (US$23.5 million) contract for a coastguard vessel that will patrol the Paracel Islands.
The Maritime Administration Law Enforcement Bureau of Sansha, based on Yongxing Island, the biggest of the Paracels, has commissioned Wuchang Shipbuilding Industry Group – a Wuhan-based subsidiary of state-owned China Shipbuilding Industry Company – to construct the 1,900-tonne vessel. Sansha is a prefecture level city of Hainan province.
It would have a crew complement of 50 and be 102 metres (112 yards) long, the Hainan government's website said. Cruising speed will be about 18 knots, its maximum speed 23 knots and its range about 6,000 nautical miles.
The Sansha government, which administers several island groups and undersea atolls, including the Spratly Islands, the Paracels and Scarborough Shoal, said in its five-year plan in 2016 that it expected to expand its maritime law enforcement fleet from one ship to 20.
The vessel was part of an effort by Beijing to expand its non-PLA Navy presence in what analysts said was a strategy to consolidate its hold on the disputed waters of the South China Sea, where Vietnam, the Philippines, Malaysia, Brunei and Indonesia and Taiwan also have claims.
Admiral John Richardson, US chief of naval operations, said China's coastguard had complicated US efforts to conduct "freedom of navigation operations" in the South China Sea, which Washington has used to constrain Beijing's sovereignty claims.
Richardson said Chinese naval and "militia" vessels such as coastguard ships and fishing boats would be dealt with the same way by the US Navy in any encounters.
Beijing said such exercises by the US and other powers had undermined stability across the South China Sea.
China has been working with the Association of Southeast Asian Nations (Asean) on a code of conduct for unplanned encounters in the contested waters, although progress has been slow.
On Monday, Malaysian Foreign Minister Saifuddin Abdullah said Chinese claims over the South China Sea were "a bit overboard" and his country would seek to address them through Asean instead of bilateral agreements.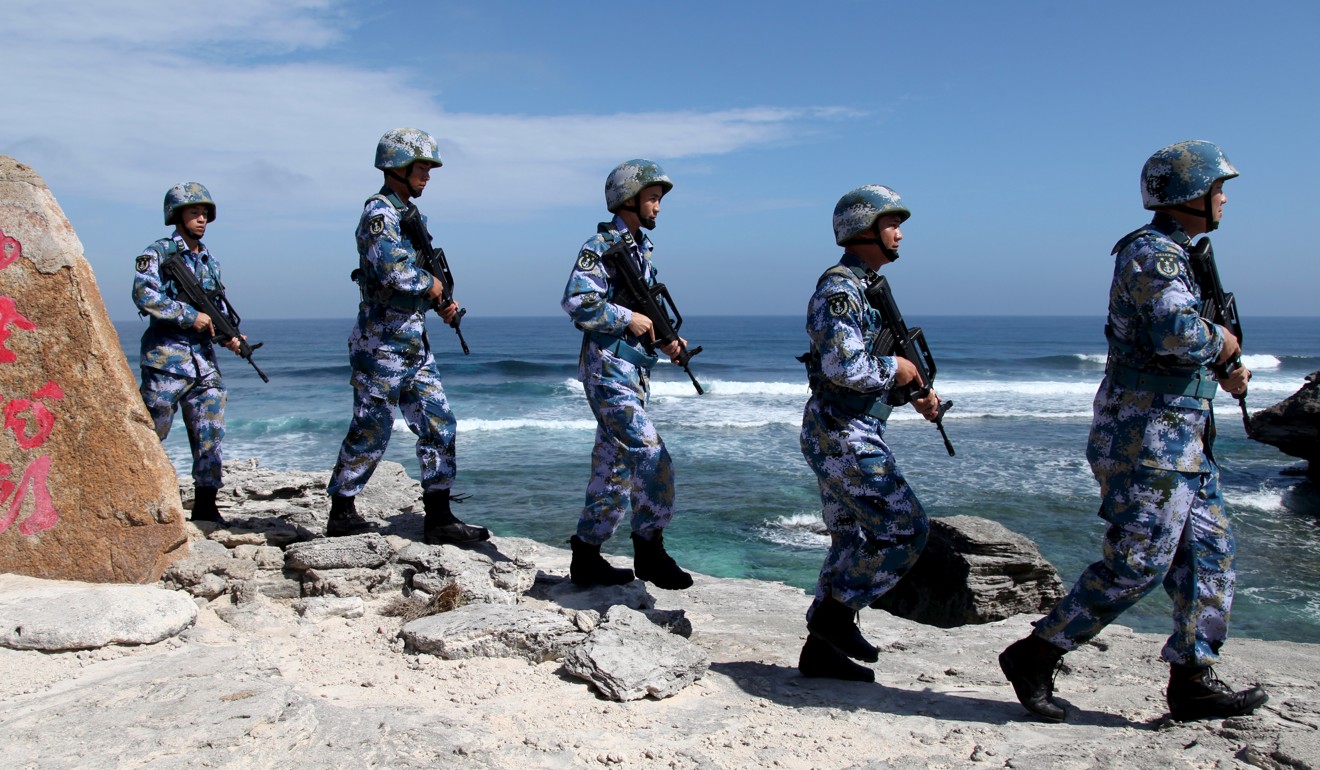 "We always tell Beijing that we will discuss the South China Sea on a group level. It may not necessarily have to be that rigid, but as far as Malaysia is concerned, it has to be in a group," the Kuala Lumpur-based Malay Mail separately quoted him as saying.
Xu Liping, a senior research fellow at the Chinese Academy of Social Sciences in Beijing, said China had taken a double-track approach to dealing with South China Sea issues.
"Negotiations with Asean as a group are to ensure the stability and peace of the region, and bilateral negotiations address territorial sovereign issues of the disputed islets and islands," Xu said.
"
This article appeared in the South China Morning Post print edition as: Coastguard contract for patrol ship in Paracels